In Progress: Hannah Barco and Billy McGuinness
Featured image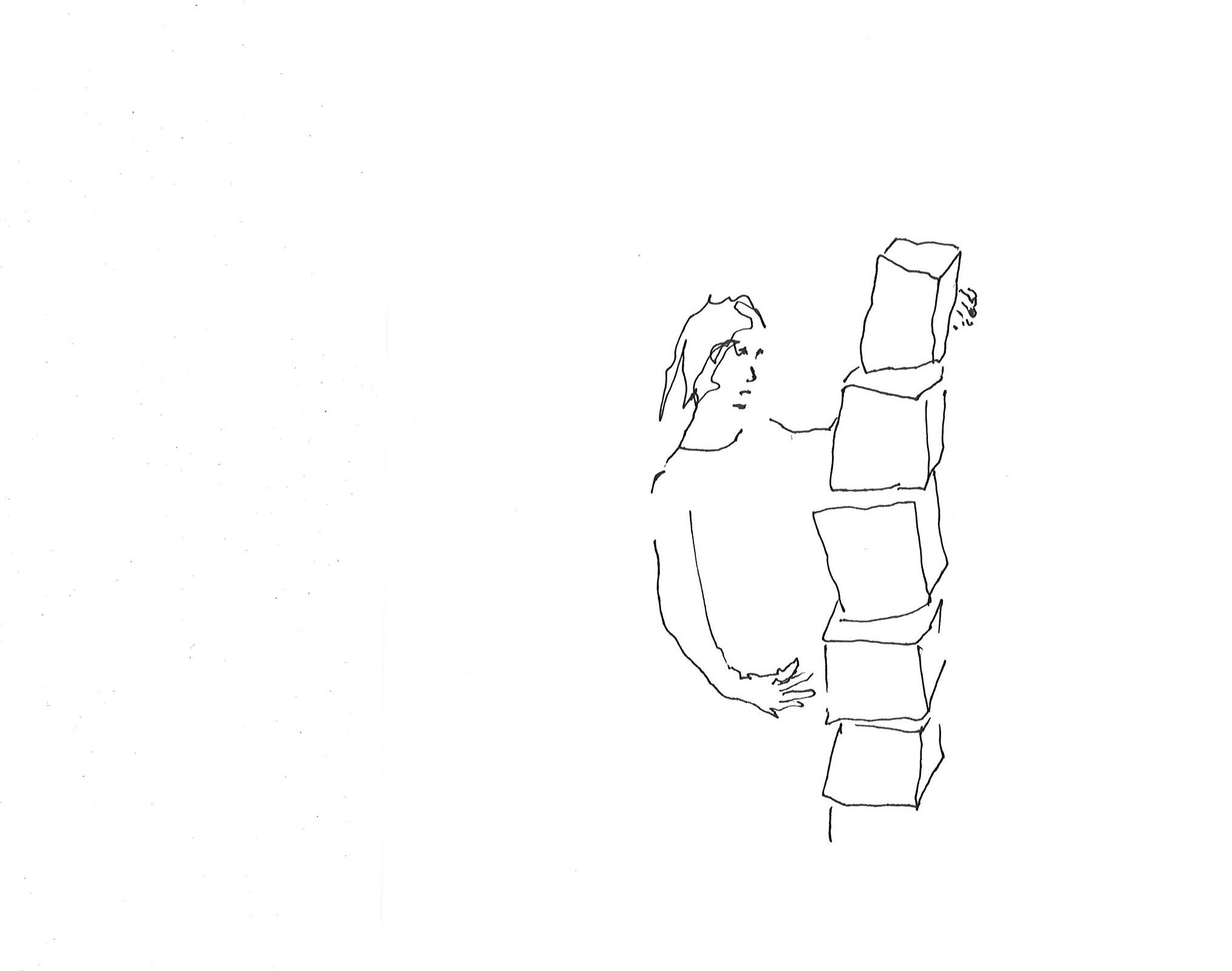 About
A person moves past you, carrying a box. Through the crowd you catch a glimpse of someone else handing a box to another museum visitor who has already collected several. All around you boxes are being assembled, transported, received, stacked, knocked over, held.
Join Chicago artists Billy McGuinness and Hannah Barco as they come together to stage a system of production and distribution throughout the museum. A dispersed event comprising the most basic gestures of labor—performed anecdotally and with the help of the audience—Global Fulfillment Network Chicago revels in the mechanics of cooperative action. How can we come to recognize our interdependence? And what is at stake in participating in a system that you cannot fully grasp?
In Progress is a new MCA series of public programs that give visitors a glimpse into the working practices of artists. It highlights Chicago artists with a focus on live art happenings, discussions, workshops, and screenings that expose the behind-the-scenes labor of art making.
This series further positions the MCA as a platform for creative culture, providing a place for artists to test ideas and push their practices to new levels through audience engagement, and creating a forum for conversation and interaction in our new space, the Commons.
Bios
About the Artists
Hannah Barco is a performance artist, writer, sculptor, and image maker. She works from a Fluxus sense of humor and poetry, a surrealist obsession with the uncanny, and stands firmly within the feminist legacy that the personal is political. In her research into the materiality and praxis of everyday life there is an urgent call to reconsider what is at stake in the quotidian. In what ways are we culpable in the social-political systems that make up our neighborhoods, countries, world? How can we regain our agency in these narratives? Currently based in Chicago, Barco was raised in Durham, North Carolina, and received a BFA from the School of the Museum of Fine Arts, Boston, and an MFA in performance from the School of the Art Institute of Chicago where she currently works as assistant director in the Department of Exhibitions. Barco has exhibited and performed her work in Chicago at the Hyde Park Art Center, Chicago Artist Coalition, the MCA, Sullivan Galleries, the Out of Site Public Performance Series, Defibrillator, and out on the streets. Barco was included in the survey exhibition Walking Sculpture 1967–2015 at the deCordova Sculpture Park and Museum in Lincoln, Massachusetts, and recently Barco created the exhibition Fathomings as part of her residency at Arizona State University Art Museum in Tempe.
Billy McGuinness is an artist and teacher working primarily in community-based, participatory art, with periodic digressions into performance and image/object-making. Alongside his solo practice, McGuinness maintains various long-term collaborative relationships, most notably Red Line Service, which he cofounded and codirects with art historian and curator Rhoda Rosen to create cultural experiences for and with Chicagoans currently experiencing and/or concerned about homelessness. McGuinness is also the founder and director of Just Art, a long-term engagement with the Cook County Jail, in which a group detainees, teachers, correctional officers, jail administrators, art historians, art students, and others are collectively reimagining and reshaping the carceral experience at the largest single-site pre-detention facility in the US. McGuinness has exhibited and/or performed at numerous Chicago locations, including the MCA, the Smart Museum of Art, the Jane Addams Hull House Museum, 6018|North, Sullivan Galleries, and EXPO Chicago. He is the recipient of numerous awards and honors, including a 2017 British Council Arts & Social Practice Fellowship as well as multiple Team Teaching Awards and a Diversity Infusion Grant from the School of the Art Institute of Chicago. In the winter of 2016/17, he participated in the residency program at Chicago's Studio 3325, culminating in a two-person show the following spring. In 2014, McGuinness had a solo exhibition at Illinois State University galleries and was an artist in residence at ACRE in Steuben, Wisconsin. He received his BA from the film school at the University of California, Los Angeles, and his MFA in studio art from SAIC, where he currently teaches in the Photography and Visual & Critical Studies departments. In addition to his art and teaching practices, McGuinness works as director of creative strategies for SkyART, a nonprofit visual art program located on the far southeast side of Chicago.