Featured image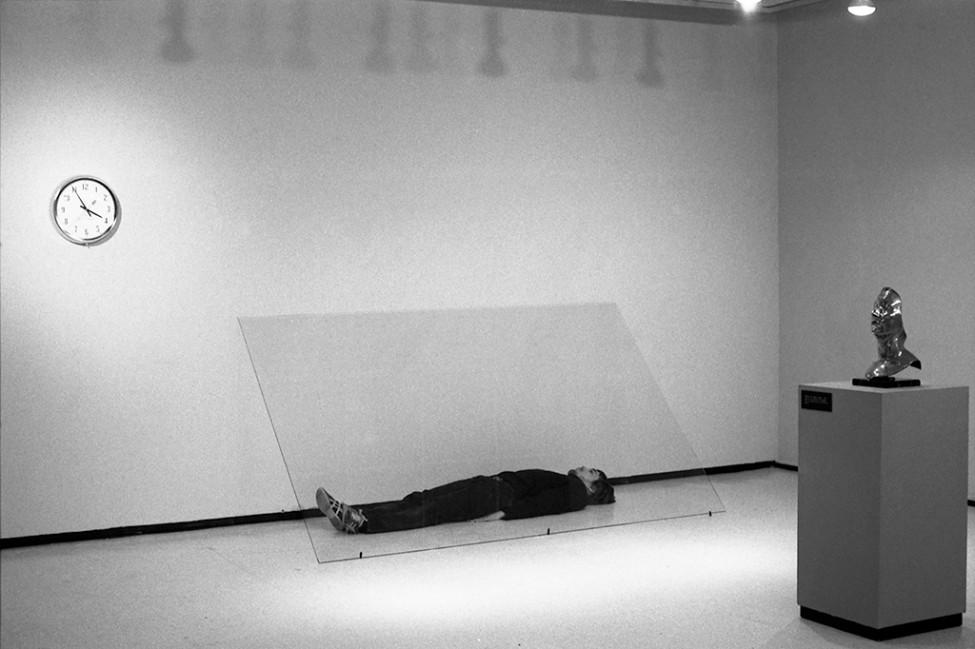 About
Eager to learn more about your favorite artists in the MCA's collection? On Sunday, the museum's theater is taken over by documentaries about major artists in the MCA's collection and history, including Cindy Sherman, Chris Burden, and legendary local iconoclasts from the Hairy Who and the Chicago Imagists.
This program is co-organized with Michelle Puetz, Curator of Collections and Public Programs at the Chicago Film Archives and former Andrew W. Mellon Post-Doctoral Curatorial Fellow at the MCA Chicago, 2013–15.
Schedule
11 am
NOBODY'S HERE BUT ME
(Mark Stokes, 1994, 55 minutes)
An intimate portrait that records the working processes of photographer Cindy Sherman at a pivotal moment in her career, NOBODY'S HERE BUT ME provides a look inside the studio and motivations of one of contemporary art's most complex and private artists. Known for her provocative and unsettling images, Sherman discusses how her exposure to American media culture in the midcentury, the culture wars of the 1980s and early 1990s (in particular censorship and the NEA), and her love of horror films influenced her photographic series including the Untitled Film Stills, the Centerfolds, and the Fairy Tales and Disasters.
(Richard Dewey and Timothy Marrinan, 2016, 88 minutes)
Chris Burden guaranteed his place in art history in 1971 with a period of often dangerous and at times stomach-churning performances. One of his most legendary and controversial performances, Doomed, took place at the MCA in 1975 during the exhibitionBodyworks. In BURDEN, directors Timothy and Richard Dewey look at the artist's works and private life with an innovative mix of still-potent videos of his 1970s performances; personal videos and audio recordings; interviews friends, fellow students, and colleagues; critics' comments, and latter-day footage at his Topanga Canyon studio, all peppered with his thoughts and musings throughout the years.
3 pm
HAIRY WHO & THE CHICAGO IMAGISTS
(Leslie Buchbinder, 2014, 110 minutes)
In the mid-1960s, the city of Chicago was an incubator for an iconoclastic group of young artists. HAIRY WHO & THE CHICAGO IMAGISTS is the first film to tell their wild, woolly, utterly irreverent tale. Over 40 interviews with the artists and a prominent group of critics, curators, collectors, and contemporary artists are featured, intertwined with a wealth of rediscovered archival footage and photographs. The film is animated by the artist Lilli Carré, narrated by Chicago theater legend Cheryl Lynn Bruce, and propelled by an original score for cello and voice by composer Tomeka Reid.