Announcement
Tuesdays are always FREE for Illinois residents.
Featured image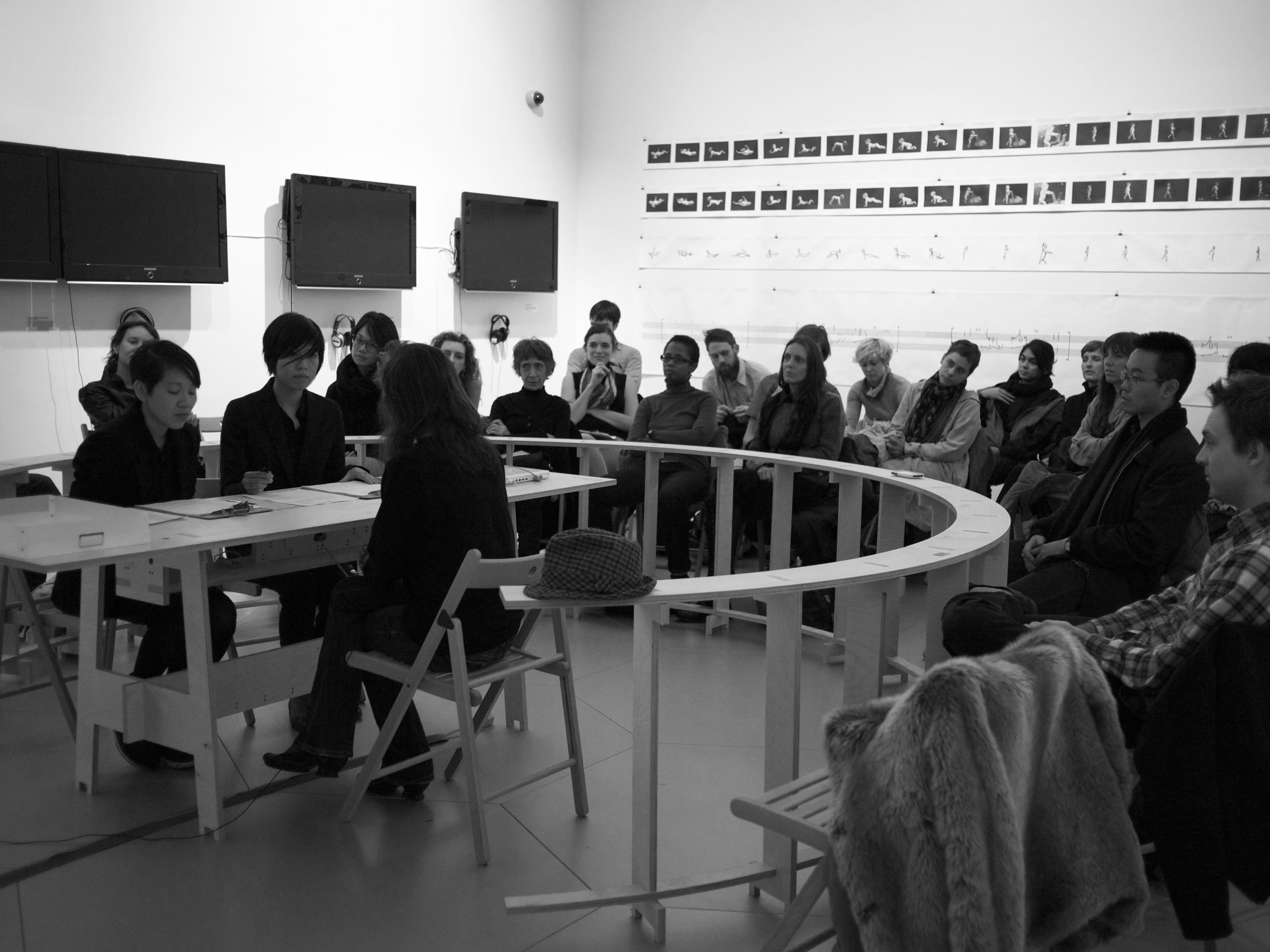 About
All Rise is a community-based event that addresses issues of institutional racism in our communities and ultimately aims to create a space for speech, performance, and critical dialogue. All Rise combines strategies from two ongoing collaborative projects: <span style="font-family:arial;font-size:80%;">Hương Ngô and Hồng-Ân Trương'sspanAnd And And Stammering: An Interview and Jina Valentine and Heather Hart's The Black Lunch Table.
And And And Stammering: An Interview uses a public performance of an interrogation for US citizenship of a randomly selected audience member, and is inspired by the Theater of the Oppressed techniques of Brazilian activist Augusto Boal.
Organized around literal and metaphorical lunch tables, Black Lunch Table sessions provide both physical space and allotted time for interdisciplinary and intergenerational discussions, bringing together a diversity of community members and fostering candid conversations.