MCA Live: Neighborhood Dances
Featured image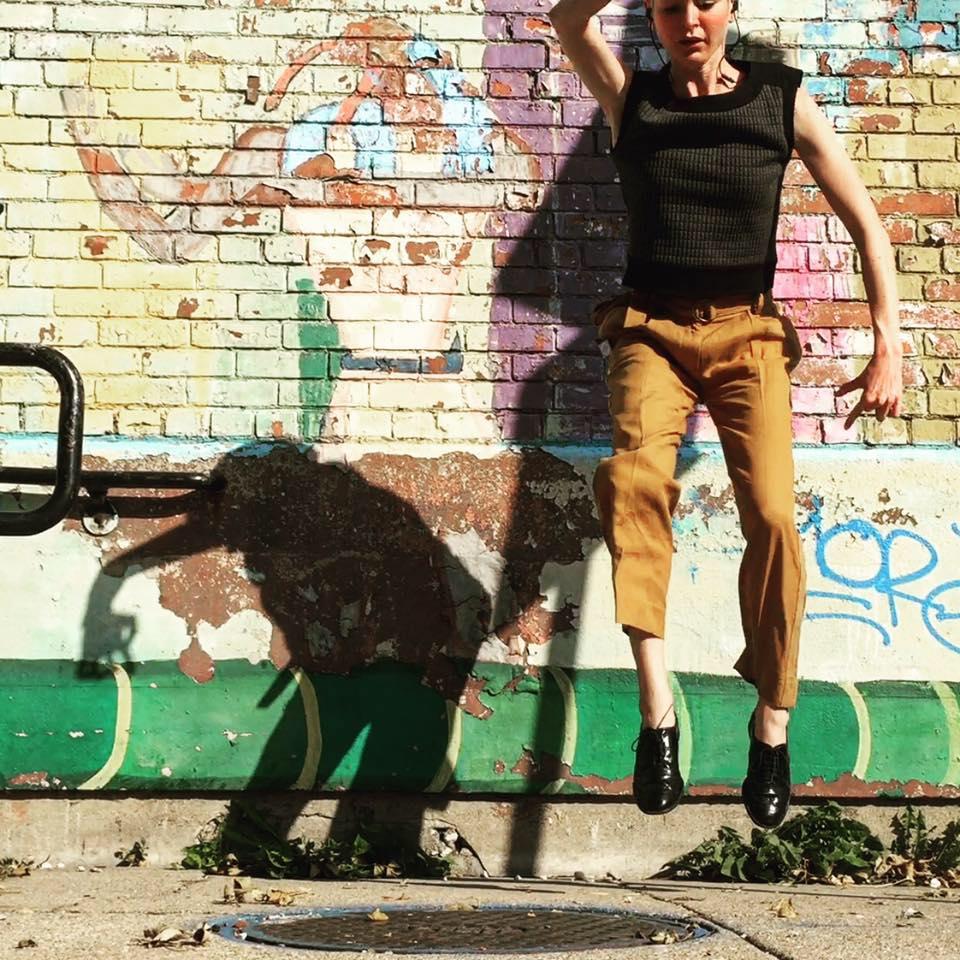 About
On select Saturdays during Merce Cunningham: Common Time, local dance companies engage with Merce's conviction of "common time" to activate the driving themes and concepts behind the exhibition. These collaborative and cross-disciplinary performances demonstrate overlapping relationships between movement, music, fashion, architecture, social media, set, and lighting design.
Neighborhood Dances progenitor Victoria Bradford choreographs dances in public spaces in accordance with a specific set of prompts and parameters that she has developed. These performances are meticulously documented in still- and moving images, and then catalogued and archived on her website.
Now, Bradford invites the public to participate in the project; their contributions will form the basis for the April 15 event. Submissions from the public will be reviewed and three will be selected as source material for choreographed performances by Bradford and staged at the MCA on April 15 as part of Merce Cunningham: Common Time. Four new 20-minute performances begin on the hour (1, 2, 3, and 4 pm), with a 10-minute talkback after each, followed by 30-minute performative rests.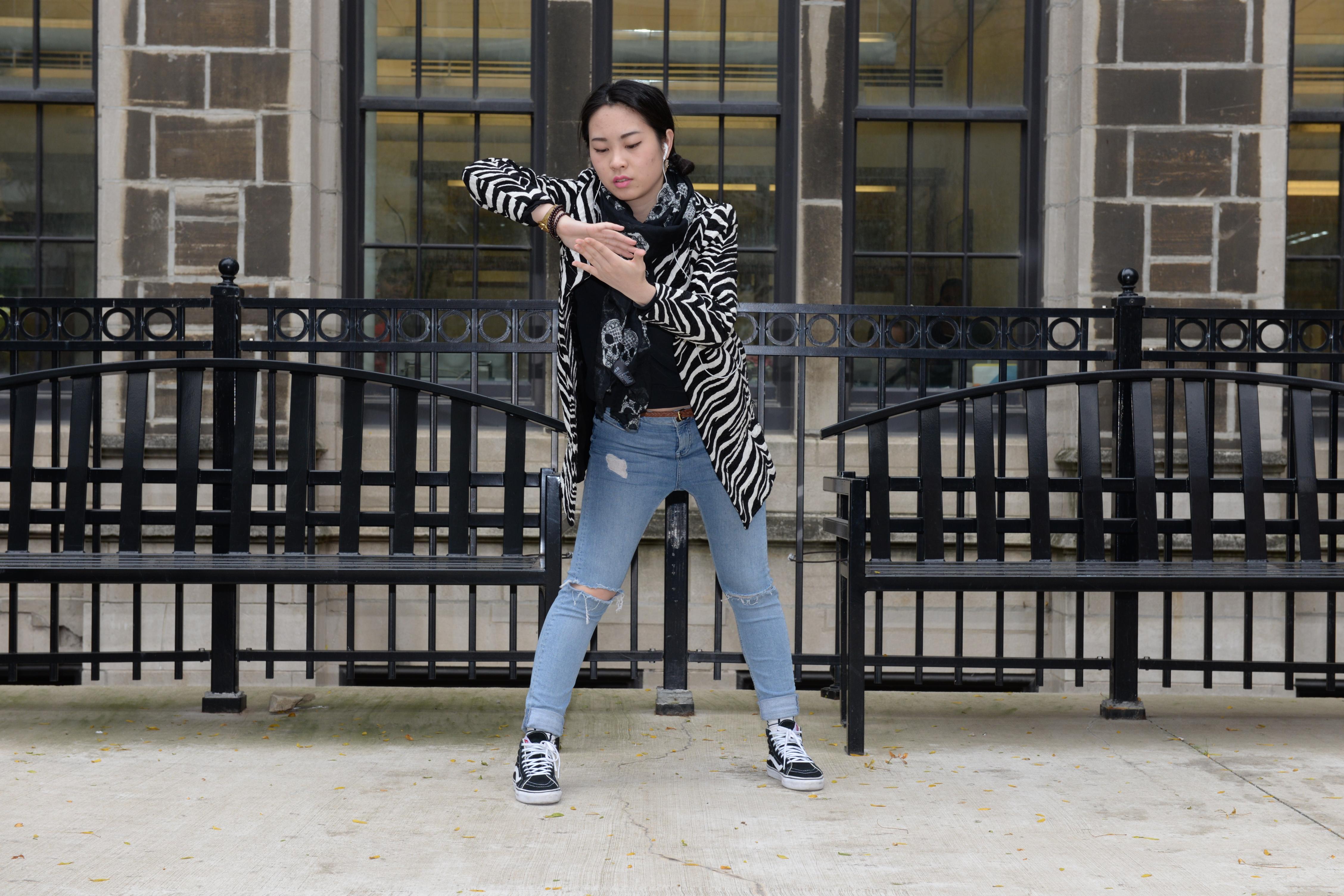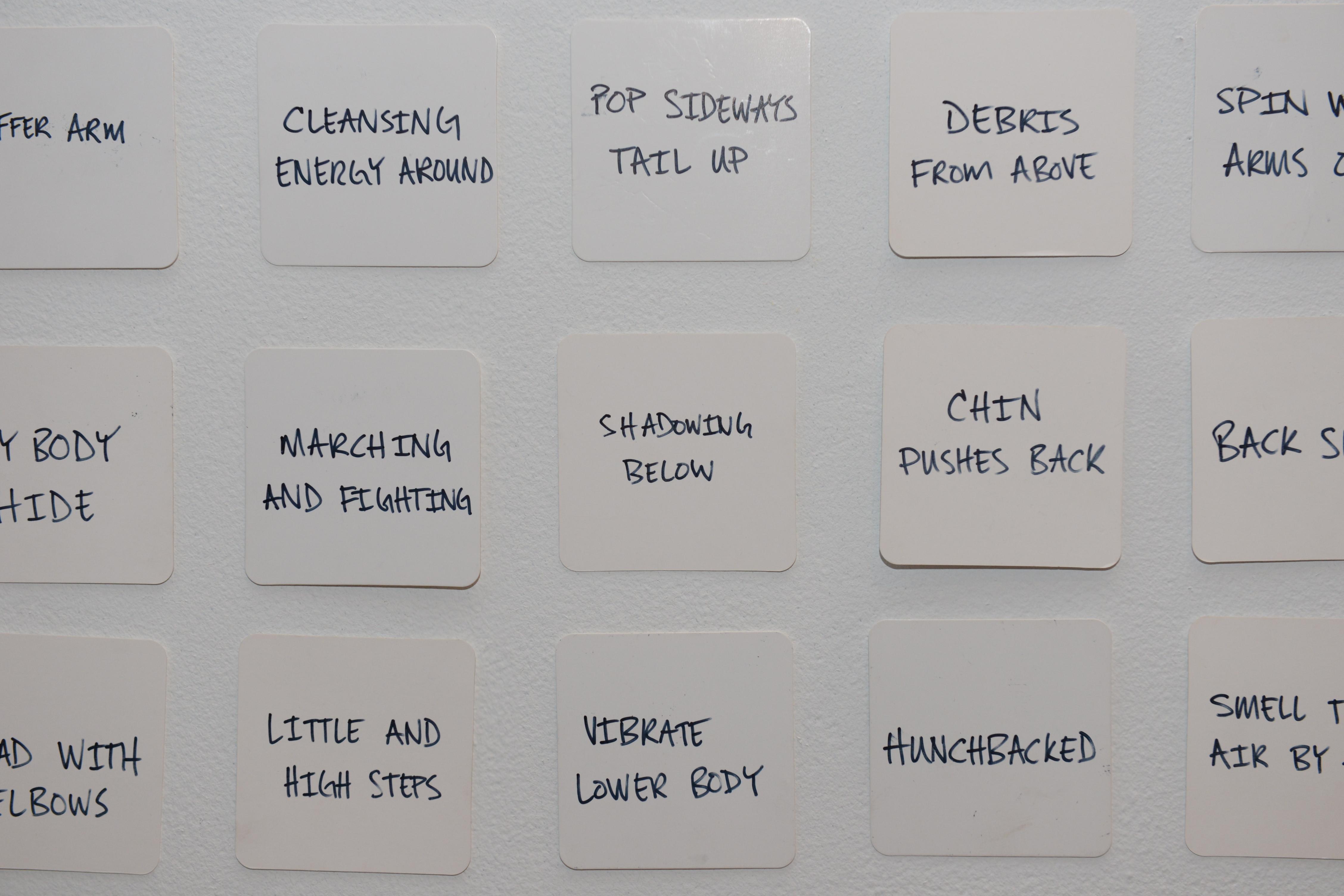 Instructions for Neighborhood Dances
1\. Take a walk somewhere
2\. Bring your mobile phone
3\. Be on the lookout for a building that:
* Matches your outfit
* Has a clear architectural signature
Disappears or shouts loudly
4\. Stop there and prop your phone up on your shoe or another object to frame the shot.
Things to consider:
* Capturing your whole body in the frame, head to toe
The image you are creating within the composition of the shot
5\. Press record and step into the frame
6\. Try some movement:
Walk, run, scratch, roll, shake, wave, etc.
Try repeating movements
Try slowing down
Try speeding up
Try resting
Try whatever movement you like
7\. Stop the video and:
Note the address of where you were located
Note the neighborhood of that address
Note the current temperature
8\. Walk away, and find a moment to watch the video
9\. Select a section from the video to post to Instagram, limit it to 15 seconds, and include the following in the caption:
#neighborhooddances
#[the name of the neighborhood]
#chicago
#mcachicago
weather: [xx]°F [sunny or fair or cloudy, etc.]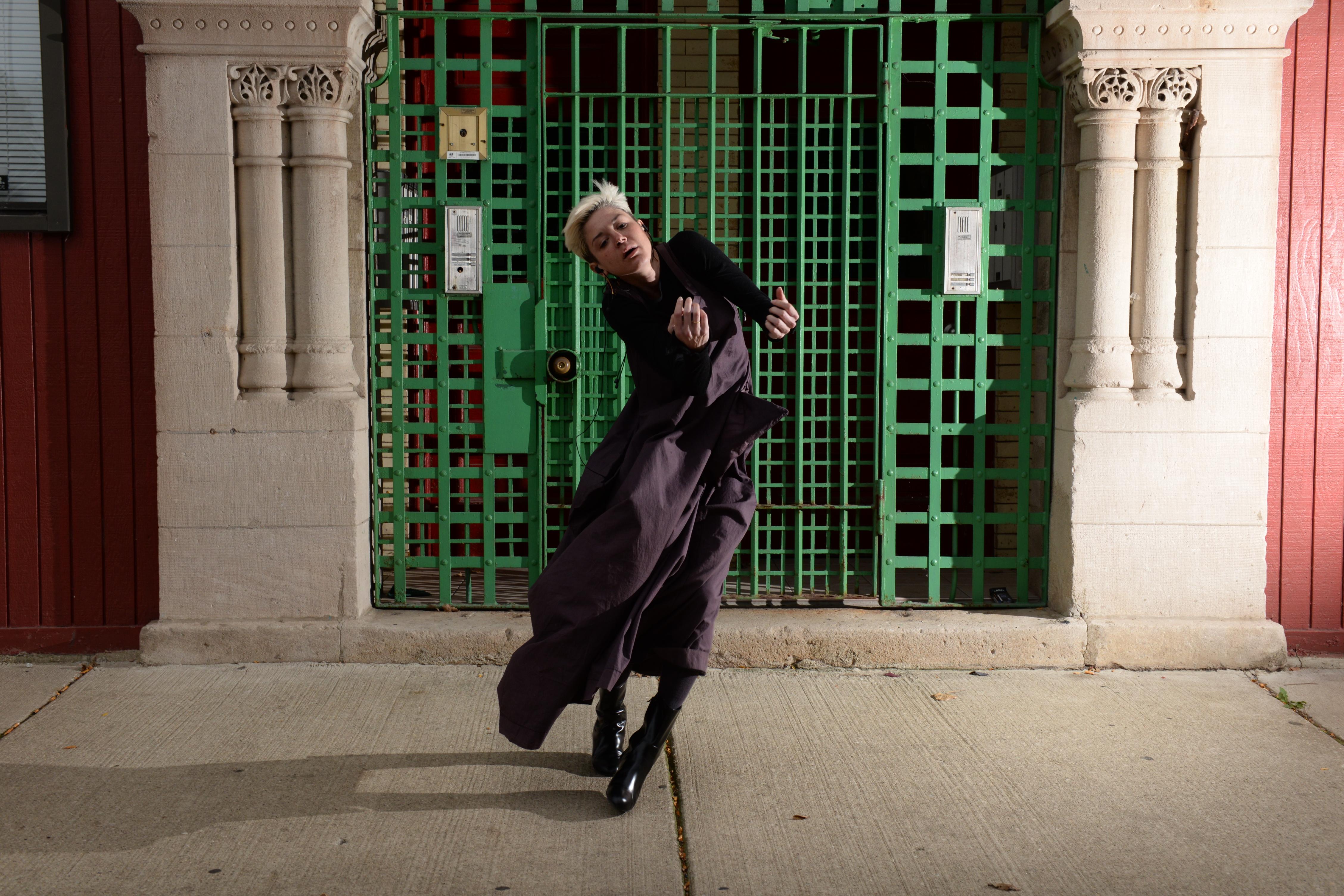 Do you talk to people when they walk by?
No, not usually. Although people will often talk to me, ask if they can pass through the field of the camera, etc. or just ask what I am doing, I keep dancing. When I'm done, if they are still around, then I will speak to them.
Has anyone ever taken your phone or your bag?
No. I've danced on the busiest streets in downtown Chicago and have always felt safe.
If it's cold, do you dance indoors?
No. Never. I wear my coat to the location, set everything up, then take my coat off quickly for the dance and throw it back on afterwards. When it's VERY cold, I have hand warmers ready in my pockets. But I never dance indoors and never in my coat either.
Do you dance to music?
Most of the time, yes. But I'm currently trying something new—dancing without music—and so I'm asking the public to join me in this experiment. What is the movement coming out of silence?
Why do you call it dancing?
I call it dancing because it involves movement and meaning. My definition of dancing is investing movement with meaning, or better still, investing meaning with movement. We as human beings are full of ideas and thoughts and feelings, and these can be spoken with our mouths, with language, but also with our bodies through visceral expressions like reaching, grasping, waving, sighing, screaming, laughing, running, shaking, etc. For me, dance is the skill of learning to use this bodily language to explore and communicate our ideas, even before language. Neighborhood Dances is the daily practice of this skill, exploring site, situation, and psyche with the body as we move through time and space.
Why is it important what you wear?
Everything is important—what you wear, the building you choose, the way you frame the shot. You are creating an image, not just a series of moments or gestures. The dance can only hold the attention of the viewer if the space is composed with intention and consideration. Neighborhood Dances is just as much an exercise in visual art and aesthetics as it is one in performance art and dance.