MCA Live: Move Me Soul with Damon Locks
Featured image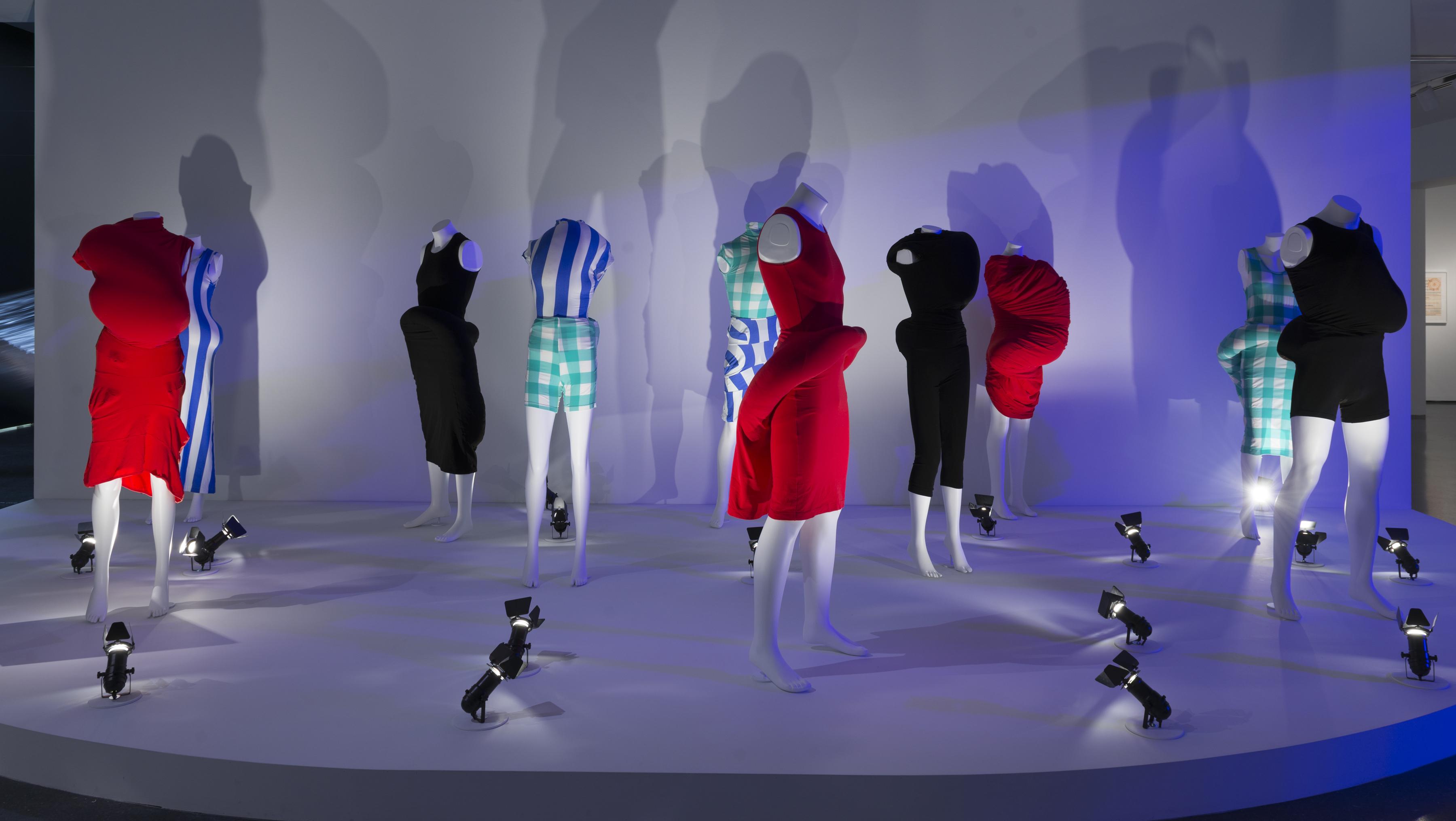 About
The exhibition Merce Cunningham: Common Time, currently on view at the MCA, showcases Cunningham's multidisciplinary projects and explores, as Cunningham described, the "underlying principle that music and dance and art could be separate entities independent and interdependent, sharing a common time." Move Me Soul, a dance company that provides teens and young adults with professional dance training and life skill development, in collaboration with the artist Damon Locks, use this spirit of collaboration to present an original performance that explores differences and affinities in their artistic practices. Following the performance, the artists discuss their experiences with art, interdisciplinary practices, civic engagement, and collaboration.
This program is presented as an Open House in conjunction with the conference Open Engagement 2017. It is organized by Krista Franklin, Aeysha Jaco, Artez Jackson, and MCA Assistant Curator of Public Programs Ann Meisinger. The cast for this performance includes: Mia Almond, Elijah Anderson, MyKayla Brown, Eriana Cameron, Zaniyah Gavin, Raven Lewis, Shaquiera Little, Cheyenne Spencer, Mary Thomas, Bryonna Young, and Tia Young.
About the Artists
Move Me Soul is a youth Dance Company that fuses technique, performance, and character development. Teens are empowered to "move" their limits on and off stage. Move Me Soul was founded in 2008 by Ayesha Jaco at Austin High School. The program began with 30 students taking the class as a gym elective. Today, more than 150 teens participate throughout Chicago in several programs that develop dance technique and spoken word artists while enhancing their character. The programs additionally provide college readiness workshops, field trips and performance opportunities. The company presents three main stage concerts during its winter, spring and summer seasons.
Krista Franklin's poems and visual art have been published in Poetry, Black Camera, Copper Nickel, Callaloo, Vinyl, BOMB Magazine, Encyclopedia, Vol. F-K, and the anthology The BreakBeat Poets: New American Poetry in the Age of Hip-Hop. Willow Books published Study of Love & Black Body, her chapbook of poems, in 2012. Franklin's work has exhibited at the Studio Museum in Harlem, Chicago Cultural Center, The Cornell Fine Arts Museum, The Columbia Museum of Art, National Museum of Mexican Art, and featured on 20th Century Fox's Empire (season two and three). She holds an MFA in Interdisciplinary Arts – Book & Paper from Columbia College Chicago.
Ayesha Jaco is a nonprofit executive, choreographer, and writer. Ayesha holds a BS in dance and mass communication from Illinois State University and an MA in arts management (Arts in Youth and Community Development) from Columbia College Chicago. She is the founder of Chicago-based youth dance company Move Me Soul. In 2008, her poem "Baba Says Cool For Though" was also featured on the 2008 season of So You Think You Can Dance. In 2007, she taught Brad Pitt a few hip-hop moves in preparation for his role in Burn After Reading. In 2006, she choreographed Lupe Fiasco's I Gotcha video. She develops and implements youth programming for the M.U.R.A.L. (Manifying Urban Realities & Affecting Lives), formerly the Lupe Fiasco Foundation where she serves as director. Her most important artistic contributions take place when she is giving back in communities that are similar to one she grew up in.
Artez Jackson was born and raised on the west side of Chicago. He started his dance training at Curie High School in 1995. From 1996 to 1999, Artez trained with gallery 37 in the parks under the direction of Nicole Stewart. He followed this training with ballet study at Homer Bryant Ballet, Northern Dance Theater, and Franco Devito in New York. Artez went on to study the Horton technique along with other styles at the Alvin Ailey summer dance intensive where he was offered a fellowship. In 2003, he received his BFA from Northern Illinois University in fine arts. Artez has danced with many professional companies including Dass/Dance, Balchi, and Dance Loop Chicago. Today, he can be found teaching choreography across the city and working with Move Me Soul where he serves as a resident choreographer and rehearsal director.
Damon Locks is a Chicago-based visual artist, educator, vocalist/musician, and deejay. He attended the Art Institute of Chicago where he received his BFA in fine arts. Recently, he has been lending his artistic and/or teaching talents to organizations such as Prisons and Neighborhood Arts Project, Art Reach, the Center for Urban Pedagogy, and at UIC. He is a recent recipient of the Helen Coburn Meier and Tim Meier Achievement Award in the Arts and the 2016 MAKER Grant. He also recently completed a music residency at The New Quorum in New Orleans and begins an Artist Studio Residency at the Hyde Park Art Center in April. This year he has been operating as an Artist Mentor in the Chicago Artist Coalition program FIELD/WORK. Damon has performed internationally throughout Brazil and Japan and at festivals in Sant'Anna Arresi, 2011 & 2013 (Italy), Lisbon, 2009 (Portugal), Saalfelden, 2012 (Austria).