Teen Workshop: Dance as Action
Featured image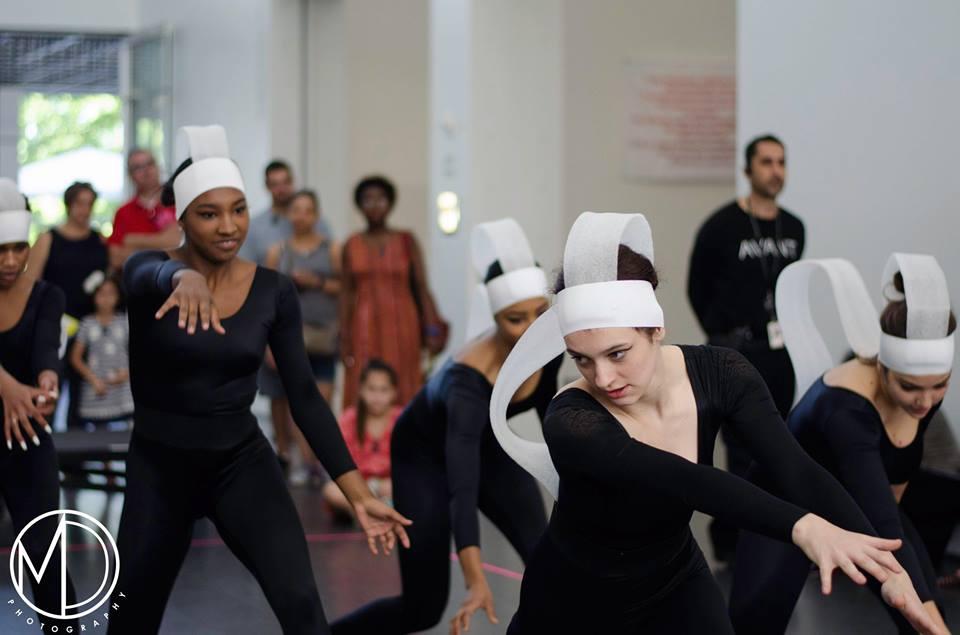 About
Have you dreamed of dancing in the galleries? In this workshop explore how artists mix visual art, dance, music, and video in the Common Time exhibition and create an original performance in the MCA galleries; learn exciting new art-making techniques from professional artists in the MCA galleries; and meet other weird, creative youth from all over the city.
This is an intensive workshop in contemporary art for adventurous high school students.
Merce Cunningham: Common Time explores how a group of artists in the 1970s, 1980s, and 1990s combined visual art, dance, performance, fashion, and design.
This workshop explores collaborative, interdisciplinary performance and asks: How can art start conversations? How can we express through our bodies and voice what it feels like to be alive right now? How can we care for ourselves and each other through expressing and reflecting together? Be ready to move your body and to think/feel deeply!
Teen workshops are intended for people in high school or early college.
About the Artist
Lindsey Barlag Thornton is an interdisciplinary artist and educator. Thornton has directed and devised ensemble-based works of performance for galleries and museums, black-box theaters, historic movie cinemas, gymnasiums, and on the streets of Chicago as durational public events. With artistic partner Amanda Dunne Acevedo, Thornton collaborates under the name Genesis. Together they curate the biannual HybridSalon, an evening of new performance made in collaboration by artists working across disciplines. Lindsey is a MFA graduate from the School of the Art Institute of Chicago, where for the last two years she has produced The New Blood Performance Festival at Links Hall. She has taught theater and performance for Fringe Benefits at universities in the UK and Australia, for the Playwright Discovery Program at The Kennedy Center in DC, and for various Chicago theaters. Lindsey currently teaches Movement at ChiArts, Chicago's only public high school for the arts, and is a teaching artist at the Museum of Contemporary Art.
Funding
The Elizabeth Morse Charitable Trust is the generous sponsor of Teen Creative Agency. Major support is provided by Exelon. Additional support is provided by Lewis S. and Anne Neri Kostiner, the North Shore Affiliate of the MCA, and Luminarts Cultural Foundation at the Union League Club of Chicago.