MCA Talk: More Is Never Enough with A. L. Steiner
Featured image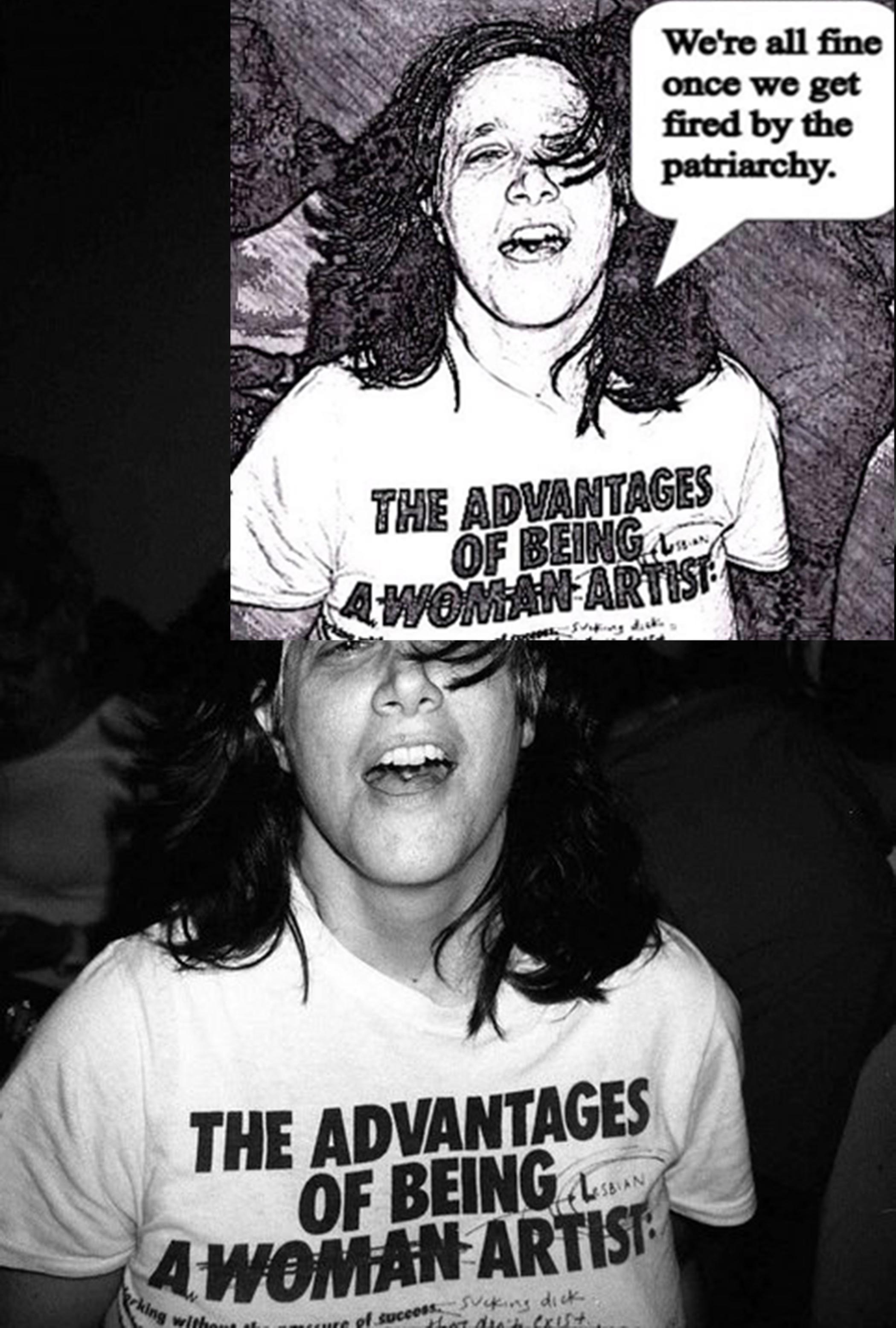 About
Join us for an evening featuring Olga Baustista, founding member of
Chicago's Southeast Side Coalition to Ban Petcoke and collaborator with [System
Change Not Climate Change](http://systemchangenotclimatechange.org/);
Jessica Fujan, Midwest Region Director at Food & Water Watch; and A. L. Steiner in collaboration with Andrea Fraser.
The evening begins with a screening of Eden
Batki's Weedeater, a film
about the radical Chicago-based ecologist Nance Klehm. Join us for a conversation incorporating local and multiregional perspectives that seeks to understand the places we've ended up. Additional research for the evening is provided by Chicago-based artist Rozalinda Borcilă.
Due to construction, please enter the museum at the top of the main stairs or through the store.
About the Speakers
Los Angeles-based artist and fillmmaker Eden Batki has been making pictures since the age of 13. Her photography, music, and videos have been featured in publications and venues such as The NY Times Magazine, Paris/LA, Girls Like Us, GQ Italia, Monocle, Nowness, Outfest, New York's Museum of Art & Design, and Human Resources Los Angeles. She has traveled around the world to understand and document seaweed, tea, wild eating, and traditional ways of living. Her feature-length film, Weedeater, about urban forager and plant communicator Nance Klehm, is currently screening worldwide.
Olga Bautista is a community organizer, activist, and a founding member of the Chicago Southeast Side Coalition to Ban Petcoke, an alliance of residents who have joined forces to rid their neighborhood of the petcoke waste sites operated by the Koch Brothers company, KCBX Terminals. Due to the efforts of the coalition, BP announced in February 2015 that it would no longer store petcoke in Illinois, and the KCBX facility removed petcoke from their site as of June 2016. Bautista also serves as secretary of the Southeast Environmental Task Force (SETF) and is developing curricula to teach students at local schools about the petcoke blight and its connections to the larger scope of climate change issues.
Rozalinda Borcilă is a Romanian organizer, writer, and artist currently based in Chicago. She is interested in power and space-making, and the ways in which the aesthetic is mobilized within the circuits of capital. She is engaged in No Border movements and self-organized learning communities, and has been part of several collective projects including Institute for Getting Ugly, Compass, BLW, and No Name Collective. She is interested in how people walk and listen together outside of, and in opposition to, imperatives of capitalist accumulation.
Andrea Fraser is an artist whose work has been identified with feminism, performance, and institutional critique. She has combined the site-specific and research-based practices of conceptualism with feminist investigations of subjectivity and desire to engage the forms of power and domination produced and reproduced in the field of art and its institutions. A retrospective of her work originated by the Museum of Contemporary Art, Barcelona, is currently on view at MUAC UNAM in Mexico City. Fraser is professor of art at UCLA and visiting faculty at the Whitney Museum of American Art Independent Study Program, and has served on the board of Working Artists and The Greater Economy (W.A.G.E.) since 2013.
Jessica Fujan is the Midwest Region Director at Food & Water Watch. She oversees campaigns around the Great Lakes from the Chicago office and works for transparent food labeling, to fight against fracking and frac sand mining, to halt factory farm waste, and has successfully stopped the privatization of public water utilities. She was formerly a community organizer for affordable housing in Chicago. Fujan continues to muddy her boots as an urban farmer.
Chicago-based radical ecologist Nance Klehm cultivates and forages medicinals and edibles, keeps bees, has chickens and quail, coruns a seed bank, and stewards Pachamanka, 50 acres in the Great Lakes driftless region. She is the director of Social Ecologies, which works internationally on waste stream revisioning and reallocation, soil contamination and fertility, and agro-ecological practices.
A. L. Steiner utilizes constructions of photography, video, installation, collage, collaboration, performance, writing, pedagogy, and curatorial work as seductive tropes channeled through the sensibility of a skeptical queer ecofeminist androgyne. Steiner is cocurator of Ridykeulous; cofounder of Working Artists and the Greater Economy (W.A.G.E.); a collective member of Chicks on Speed; and is MFA faculty in visual arts at Bard College, Yale University, and the School of the Art Institute of Chicago. She is based in Los Angeles and New York, collaborates with numerous writers, performers, designers, activists, and artists. It was recently announced that Steiner is the recipient of the Foundation for Contemporary Arts' 2017 Grants to Artists award.