MCA Talk: Bitch, be realistic.
Announcement
Tuesdays are always FREE for Illinois residents.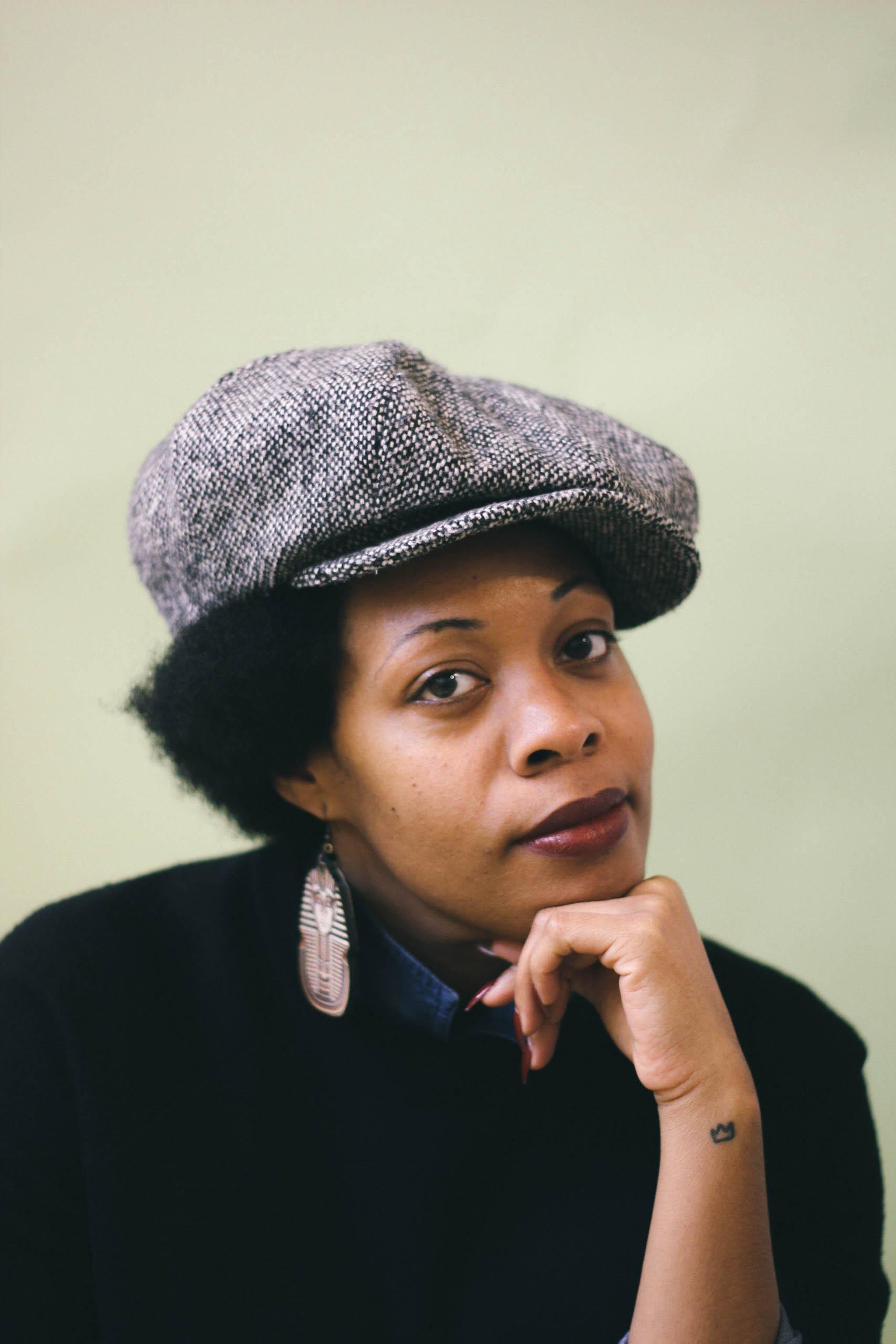 About
Bitch–be realistic. is a feminist conversation series that invites male guest speakers to explore the narratives of women in their lives. Join womanist, artist, and social practitioner Kamilah Rashied and her guests—Oli Rodriguez, Anthony Stepter, Brett Swinney, and nikhil trivedi—as they contemplate the female condition by sharing real-life events, lived with and by women they know.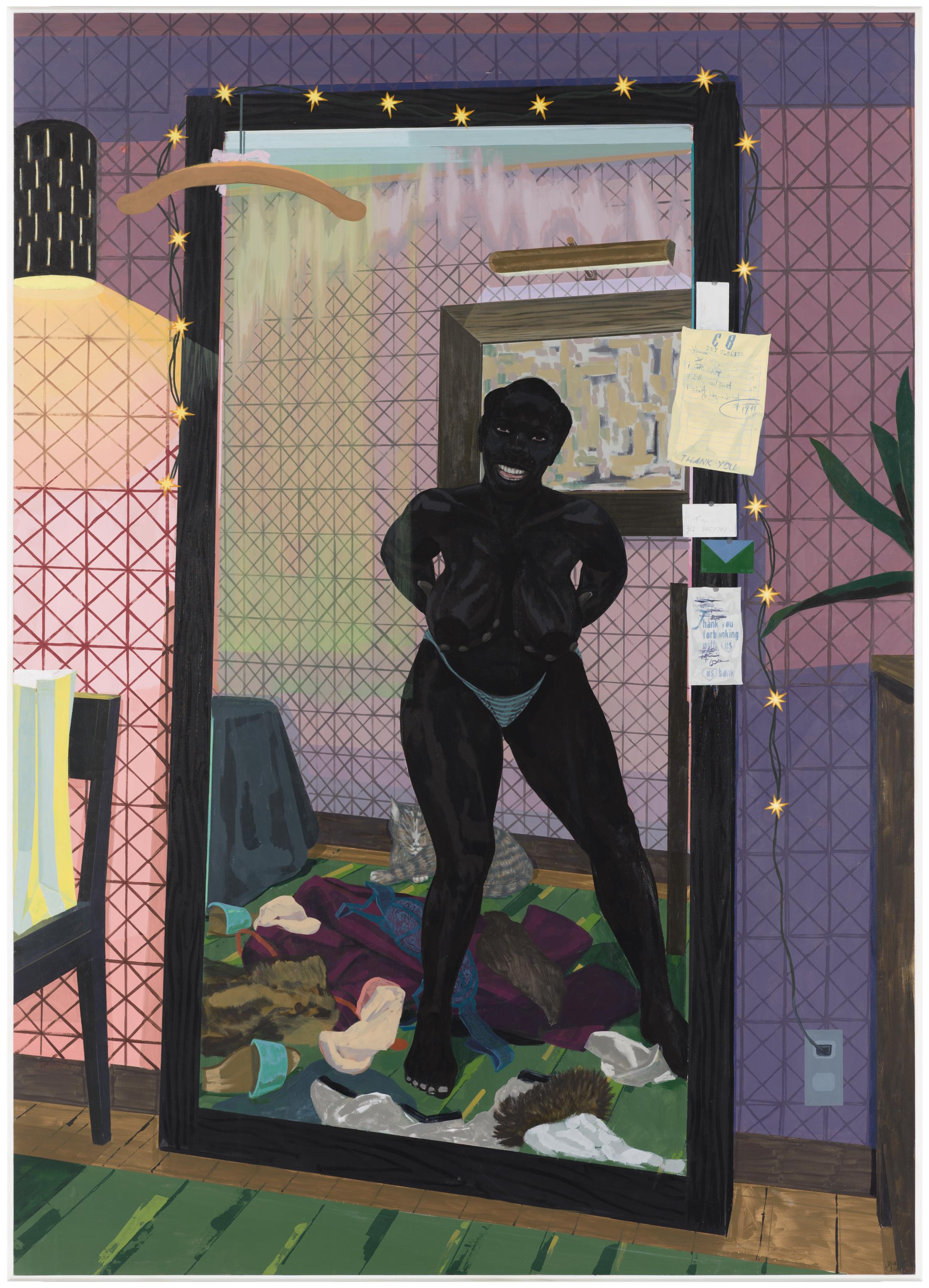 About the Speakers
Kamilah Rashied is performance artist, writer, educator, producer, and arts administrator. She is a double alumnus of DePaul University where she received her BFA in performance at the Theater School and her MFA in arts leadership. She has worked from every angle of cultural production: as an artist, educator, and producer across several disciplines. With over a decade of experience in performance-based work, general arts administration and project management, arts in education curriculum building and teaching, new program development, and community based arts programming, Kamilah's practice remains interdisciplinary. She has contributed to the development of new and ongoing projects at many venerable arts and culture organizations in Chicago, including the Art Institute of Chicago, the School at the Art Institute, Columbia College Chicago, Chicago Park District, Chicago Public Library, Chicago Public Schools, Illinois Humanities, Rebuild Foundation, Open TV, Woman Made Gallery, Young Chicago Authors, Revival Arts Collective,The Silver Room, Chicago Shakespeare Theater, Victory Gardens Theater, Writers Theatre, and the Court Theatre.
Oli Rodriguez is an interdisciplinary artist working in filmmaking, photography, performance, installation, and writing. He is currently a faculty member in the photography department at the School of the Art Institute of Chicago (SAIC). His projects conceptually intersect and dialogue within consent, queerness, childhood, and sexuality. His exhibition The Great Refusal: Taking on New Queer Aesthetics at SAIC is the first explicitly queer show at the institution. Rodriguez is a part of the monograph Confronting the Abject, named from his research-themed class that he cotaught with Catherine Opie at SAIC. He just finished his book, The Papi Project, which archives the AIDS pandemic through his queer, people of color (POC) family in Chicago during the 1980s. Now in its final stages, LYNDALE, his feature-length documentary delves into the complicated relationships between family members as they navigate childhood neglect, queer identities, and mental illness. Rodriguez has screened, performed, lectured, and exhibited his works internationally and nationally at institutions and museums such as The Banff Centre, Alberta; Kanal, Berlin; Smart Museum, University of Chicago; Hyde Park Art Center, Chicago; Cornell University, Ithaca, New York; the Museum of Contemporary Art Chicago; and The Gene Siskel Film Center, Chicago.
Anthony Stepter works at the University of Illinois at Chicago (UIC) where he is the graduate program coordinator for museum and exhibition studies. He graduated from the School of the Art Institute of Chicago with an MA in visual and critical studies. His work at UIC includes advising graduate students, organizing lectures, partnering with community organizations, and coordinating imaginative projects. He has presented at conferences and universities nationally and internationally. As an independent curator and organizer, Stepter has curated exhibitions and projects for ACRE, the Washington Park Arts Incubator at the University of Chicago, and Chicago's 2nd Floor Rear festival. He served as a juror for apexart, collaborated with the Office of Public Culture in Grand Rapids, MI, and cocurated Extinct Entities, a month-long performance series of commissioned art works exploring the history of Chicago-based art spaces that no longer exist.
Born on the northwest side of Chicago, Brett Swinney graduated with a BA in photography from Columbia College, then worked in the commercial photography industry for several years. During that time, he started to develop projects that aimed to provide wider access to the production and presentation of art to the public, leading to the formation of the collaborative, Anysquared Projects. Projects produced through Anysquared include the Cinema Minima Film Residency, Post Post Post Modernism, and a variety of other gallery shows, screenings, and community art events. After attaining a Masters in arts administration and policy from SAIC, Swinney continued to explore and develop alternative organizational models as a means to support collaboration and activism within the arts. Currently, he serves as the communications associate for Links Hall, the artist and artistic services manager for Threewalls, and is founder of the Art Admins of Color Network (AACN).
nikhil trivedi is an application developer, composer, and activist. He works at a museum in Chicago developing web-based software in Java, PHP, and Drupal. After business hours, he's a volunteer educator for Rape Victim Advocates and participates in movements to end oppression. He's a regular contributor at the Incluseum, and his writing has been featured in Model View Culture and Fwd: Museums. When none of that's happening, he likes to hike, make herbal medicines, and drink glasses of warm chai. He is cocreator of Visitors of Color. You can visit his website at nikhiltrivedi.com or follow him on Twitter at @nikhiltri.