MCA Studio: Andrea Weber Master Class, at Lou Conte Dance Studios
Featured image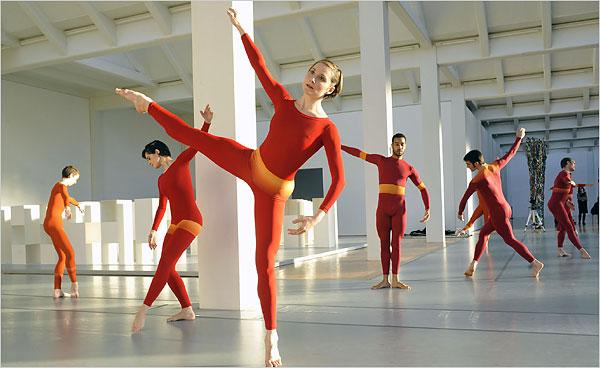 About
Andrea Weber, formerly a dancer with the Merce Cunningham Dance Company from 2004 to 2011, introduces participants to Cunningham's techniques and chance procedures as choreographic tools. The class is designed for intermediate to advanced students and professionals and begins with a series of simple exercises to get everyone moving and promote precision and spatial acuity. Weber then guides participants through chance procedure–experiments in order to invent and sequence original movements that incorporate everyday actions, such as walking, running, sitting, leaning, and skipping. Participants then use chance procedures to share and rearrange these phrases and explore new possibilities. To conclude, Weber invites participants to ask questions and reflect on what they have created.
Participants in the master class receive free admission to MCA Cunningham Event, February 11–12, and the MCA's exhibitions, including Merce Cunningham: Common Time, on view February 11–April 30, 2017.
About the Artist
Andrea Weber was a dancer with the Merce Cunningham Dance Company from 2004 to 2011, performing roles in more than 25 works. Andrea is on faculty of the Merce Cunningham Trust, teaching Cunningham Technique® at New York City Center and the Joffrey Ballet Trainee Program. She has also taught at SUNY Purchase, Brown University, Skidmore College, the American Dance Festival, ArcDanz Festival, NYU Tisch, ABT Studio Company, Salem State College, and Dance New Amsterdam. Andrea has staged Pond Way for Ballett am Rhein and Ballet Vlaanderen, Suite for Five for the CNSMD in Lyon, France, RainForest for the Stephen Petronio Company, and Sounddance at UNCSA. She has also danced with Coleman Lemieux & Compagnie, Dance Heginbotham, Jessica Lang Dance, Cornfield Dance, Jonah Bokaer, and Charlotte Griffin.