Silencio Blanco
Chiflón, El Silencio del Carbón (Chiflón, Silence of the Coal)
Announcement
Saturday's performance is sold out. Please see our waiting-list policy for information on day-of tickets.
Full of creativity and rich in detail . . . the story is a classic of its kind.
About
A shaft collapses. A young miner, to keep working, must travel to Chiflón del Diablo, one of the most dangerous mines in Chile. Using white marionettes constructed of newspaper, this stunning North American debut ominously builds the violence of the global economy and affects a montage of sensations that are indisputably human. It is performed without words to an original sound score.
Based in part on the story of El Chiflón del Diablo by distinguished Chilean author Baldomero Lillo, and devised during trips to the mining town of Lota, Chiflón, El Silencio del Carbón reflects a deep creative process. By not using text or dialogue Chiflón connects with a broad public, with no cultural, social, or age limit.
Held in conjunction with the Chicago International Puppet Theater Festival
NOTE: There will be no late seating for this program. It is recommended for children 10 and older.
Running time: 50 minutes, no intermission
Image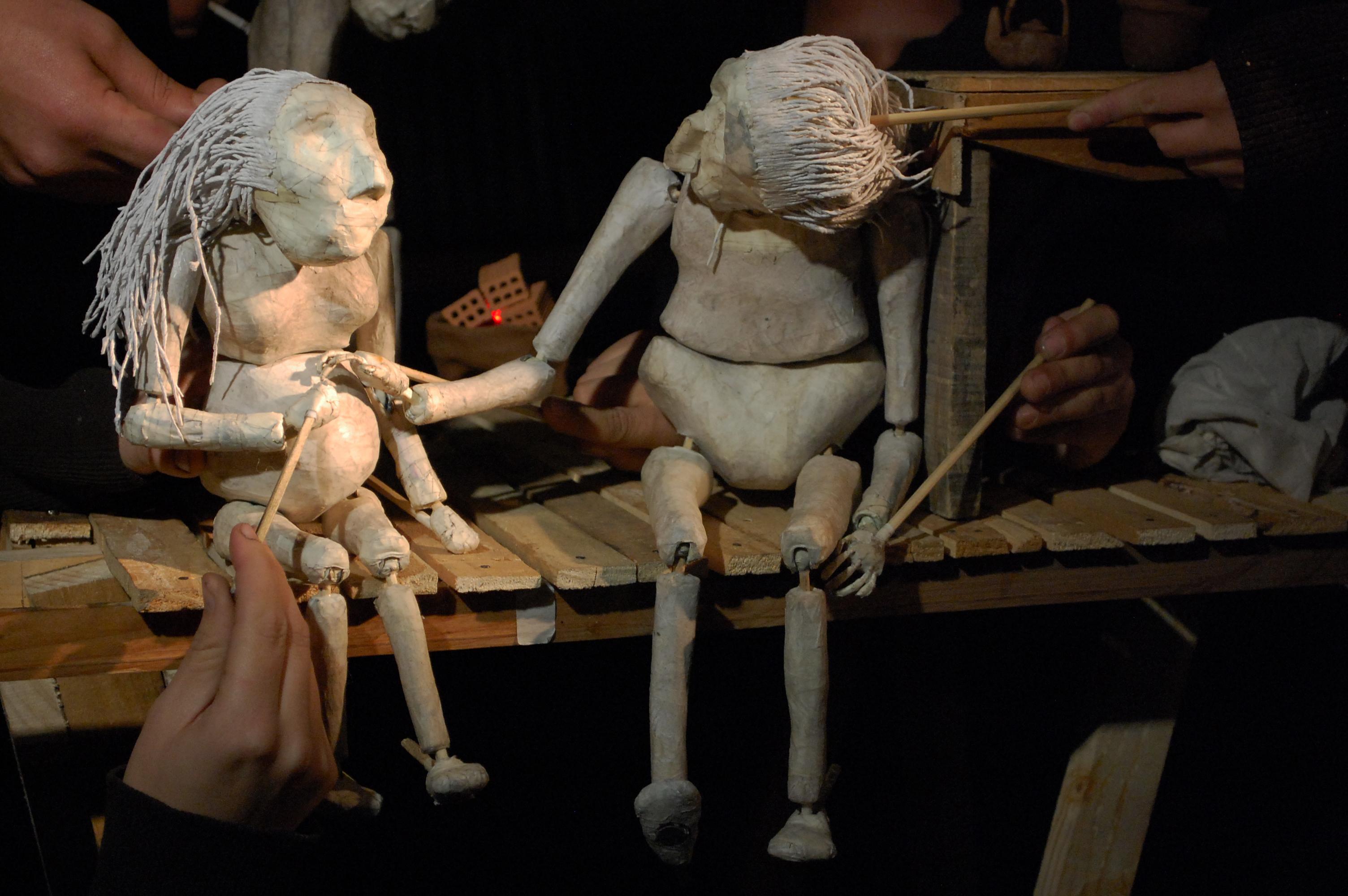 A Brief History of Lota
The mining town of Lota is one of the poorest cities in Chile and among the first of the Spanish settlements, founded in 1662. The name Lota is thought to be derived from the Mapudungun word Louta meaning small or insignificant settlement. The modern city expanded with the coal mining industry in the mid-nineteenth century. The city's coal mines were nationalized by Salvador Allende due to civil unrest and heavy Socialist support, but privatized again under Augusto Pinochet. The mines were closed in the 1990s after Lota's coal resources were nearly exhausted and cheaper Colombian coal arrived on the market, plunging the residents of Lota into poverty.
Today Lota is using tourism to turn around its economy. Tourist attractions include guided visits to the coal mines and other parks. Lota also has Chile's oldest hydroelectric power station, the Chivilingo Hydroelectric Plant, designed by Thomas Edison and built in 1897.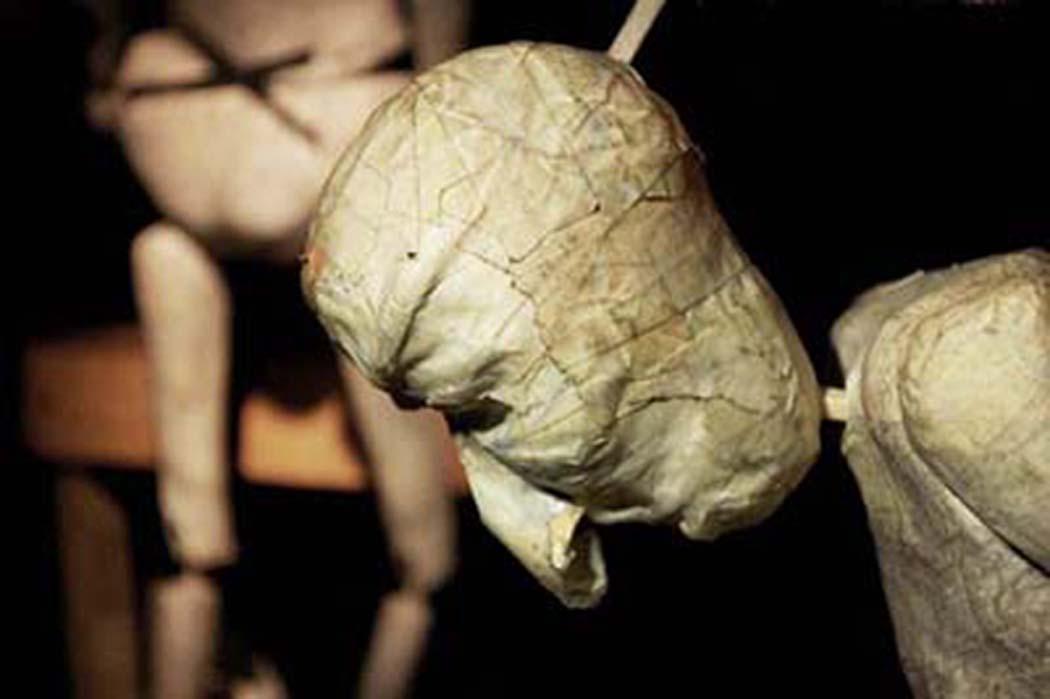 Post-Show Talk
Stick around after every performance for a post-show discussion of Chiflón with Silencio Blanco company members.
Off-Site Event
NASTY, BRUTISH, AND SHORT
Jan 20, 11 pm–1 am
Links Hall, 3111 N Western Avenue
Silencio Blanco and many other performers and their puppets take the floor for a whopping lineup of off-off acts at the late night cabaret "Nasty, Brutish, and Short." Chicago artists Mike Oleon and Grace Needlman curate the evening in conjunction with the Chicago International Puppet Theater Festival each Friday and Saturday night of the Festival. Bring your MCA ticket or ticket stub for $2 off entry.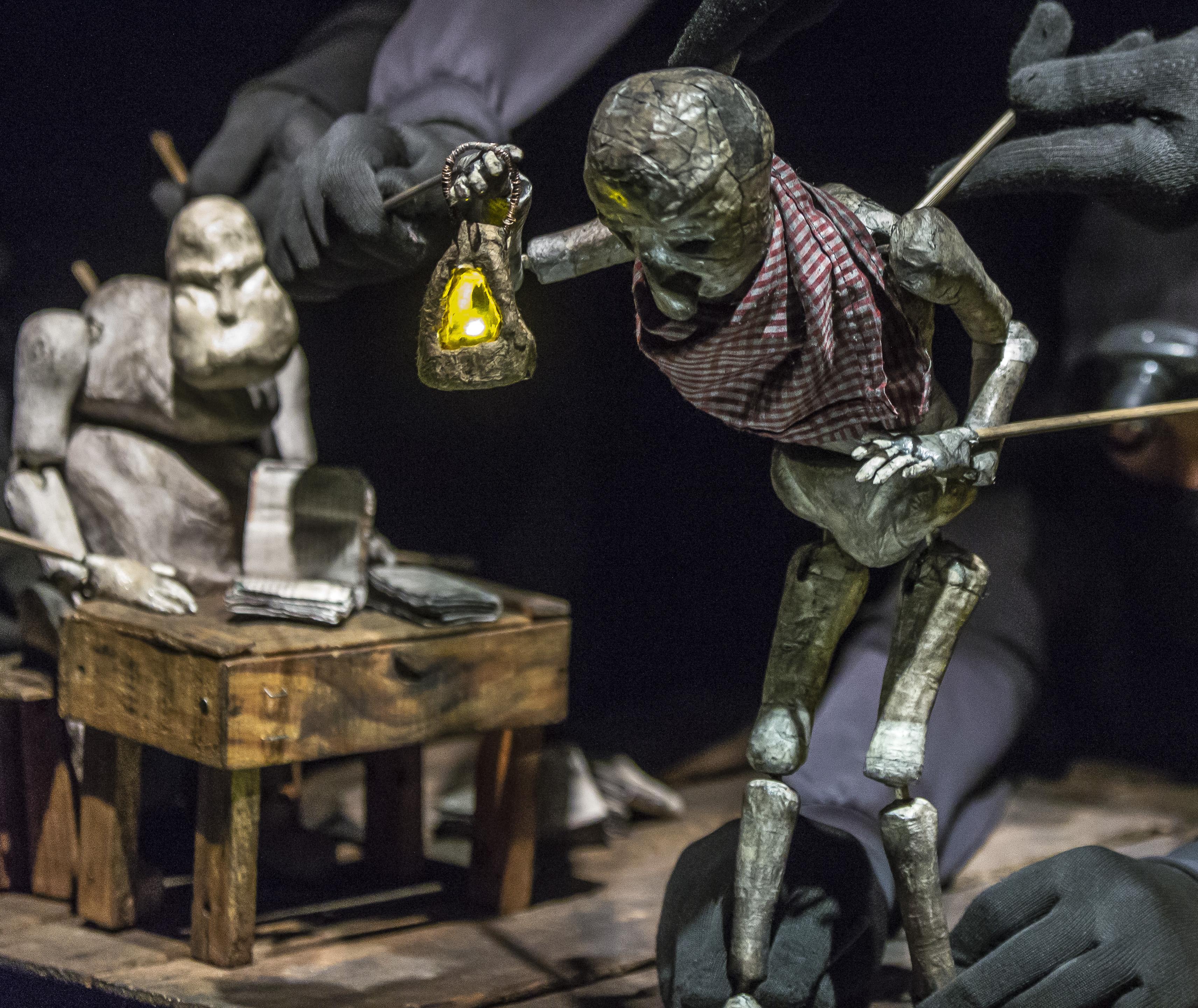 About the Artists
Silencio Blanco is a collective of seven puppeteers based in Santiago. The cofounders, Santiago Tobar and Dominga Gutiérrez, work with white marionettes constructed with a newspaper base. In their montage, human sensations are represented through everyday situations and familiar gesture movements. Bunraku and marionette puppeteers transmit the human movement through the puppet, provoking illusion and suspended belief so that it appears as if even the heartbeat of the characters can be heard.
Tobar and Gutiérrez started the company in 2010 while students at the legendary Theater School of the University of Chile. The current group includes the sound artist-composer Ricardo Pacheco. They work collaboratively and to date have created three full-length works, De Papel, Pescador, and Chiflón, employing puppets and, more recently, film. Tobar, who is also chief puppet maker, is the former master puppeteer for Compañía Teatro Milagros, the award-winning company led by artistic director-designer Aline Kuppenheim.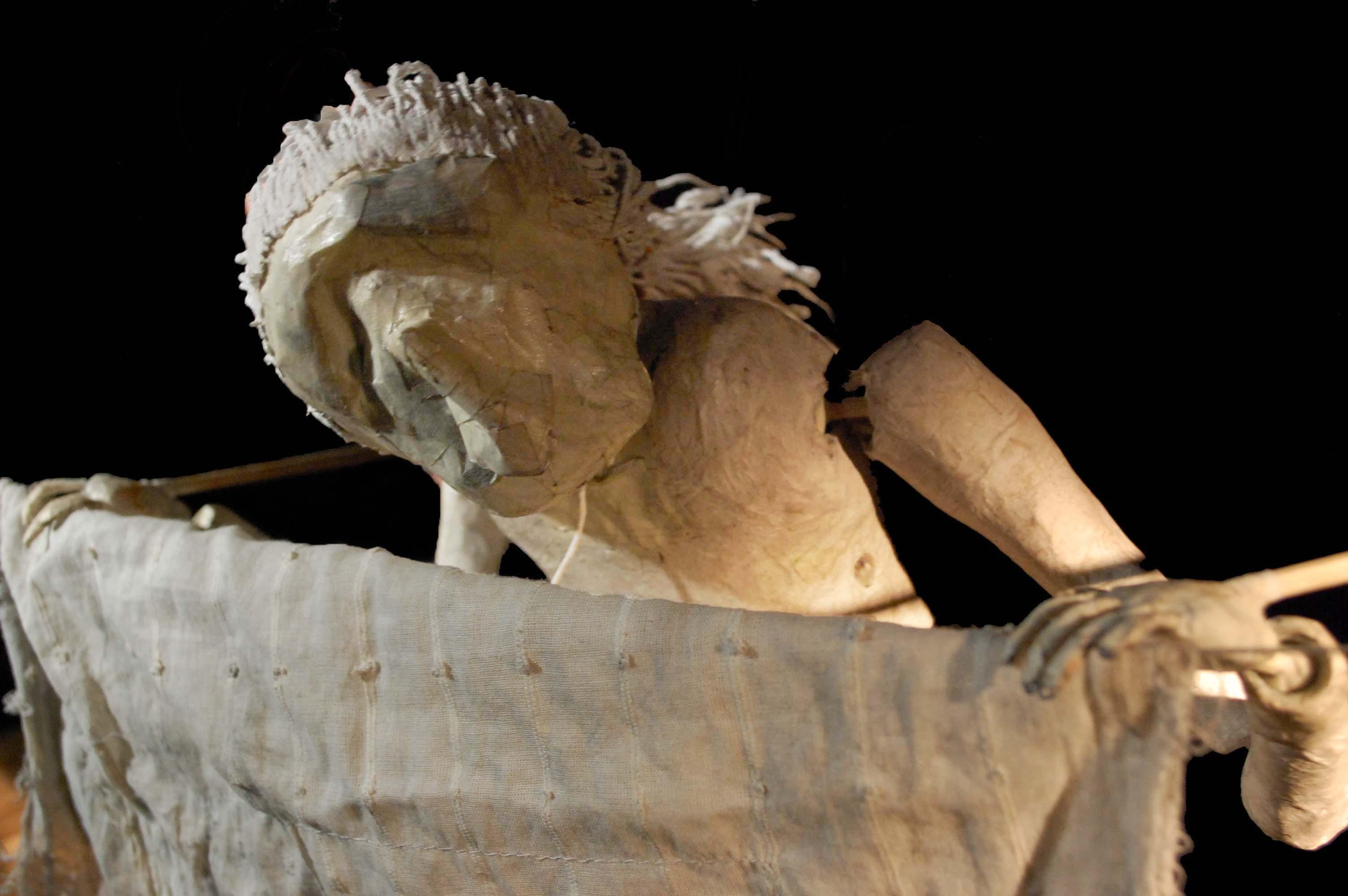 Funding
This engagement of Silencio Blanco: Chiflón, El Silencio del Carbón is made possible through Southern Exposure: Performing Arts of Latin America, a program of Mid Atlantic Arts Foundation in partnership with the National Endowment for the Arts.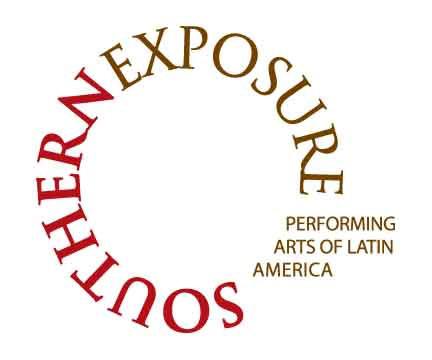 Touring support is made possible in part by the Ministry of Foreign Affairs of Chile/National Council of Culture and the Arts.
The Performing Americas Program is a partnership between the National Performance Network (NPN) and the Network of Cultural Promoters of Latin America and the Caribbean (La RED) designed to increase artistic exchange in the Western Hemisphere. The Performing Americas Program is supported by the NPN with funding provided by the Doris Duke Charitable Foundation. For further information, visit NPN online.