MCA Talk: Organize Your Own
Images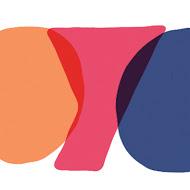 event description
Presented in association with the exhibition and event series Organize Your Own: The Politics and Poetics of Self-Determination Movements at Columbia College, members of the emerging [email protected] Artist Retreat (LAR) project lead a discussion on artists organizing in culturally and ethnically specific networks. Speakers include artists Eric J. Garcia, Nicole Marroquin, Maria Gaspar, and Anthony Romero.
The talk takes place in the MCA Café.
Organize Your Own is a multi-city exhibition and event series organized by Daniel Tucker and presented in Philadelphia and Chicago. OYO features new work by contemporary artists and poets that responds to the mandate from the Black Power movement to "organize your own" community against racism. The exhibition is on view at Columbia College's Averil and Bernard Leviton Gallery(Mar 3–Apr 9, 2016).
About the Speakers
Born in Chicago, Maria Gaspar is an interdisciplinary artist who negotiates matters of geography, space, and authority through her work. She creates action-based and performative interventions with youth and adults that explore the social and political body through long-term processes. Gaspar's art practice includes founding major community projects such as City As Site(2010) and The 96 Acres Project, a series of public, site-responsive actions that examines the Cook County Jail and the impact of incarceration on communities of color. Gaspar was awarded a Creative Capital Award, a Joan Mitchell Foundation Emerging Artist Award, the National Museum of Mexican Art Sor Juana Women of Achievement Award, and residencies at the Experimental Sound Studio in Chicago and Project Row Houses in Houston. She was featured in the Chicago Tribune as Chicagoan of the Year in the Visual Arts in 2014. She is an Assistant Professor at the School of the Art Institute of Chicago.
Nicole Marroquin is an interdisciplinary artist whose creative practice includes collaboration, research, teaching, and strategic intervention. Marroquin is an experienced classroom teacher and has collaborated with youth on art-based action research. In addition to activism in education, Marroquin exhibits her sculpture internationally, including at the Museo Nacional de Culturas Populares in Mexico City and the National Museum of Mexican Art. After receiving her MFA from the University of Michigan in 2008 she moved to Pilsen in Chicago where she studies participatory cultural production with youth and communities. She is an Assistant Professor of Art Education at the School of the Art Institute of Chicago.
Known for mixing history and culture with contemporary themes, Eric J. Garcia tries to create art that is more than just aesthetics. Garcia has shown in numerous national and international exhibitions, has received many awards such as the prestigious Jacob Javits Fellowship, and is currently an artist in residence at the Hyde Park Art Center. Originally from Albuquerque, New Mexico, Garcia came to Chicago in 2007, to study at the School of the Art Institute of Chicago where he earned his MFA. By day Garcia works at the National Museum of Mexican Art, where he teaches Chicano history and art; by night he is a versatile artist working in an assortment of media. From hand-printed posters, to published political cartoons, to sculptural installations, all of his work has a common goal of educating and challenging.
Anthony Romero is an artist, writer, and organizer interested in documenting and supporting excluded communities. His projects and performances have been executed most notably at Links Hall (Chicago), Antioch College (Yellow Springs, Ohio), Andrea Meislin Gallery (New York), and Movement Research at the Judson Church (New York). His writings have appeared in Poetry Quarterly, Huffington Post, Performa Magazine, and Support Networks, a recently published volume on Chicago social practice history. He currently teaches in the Graduate Social and Studio Practices Department at Moore College of Art and Design.