Joffrey Academy of Dance
Winning WorksPresented by the Joffrey Academy in association with the MCA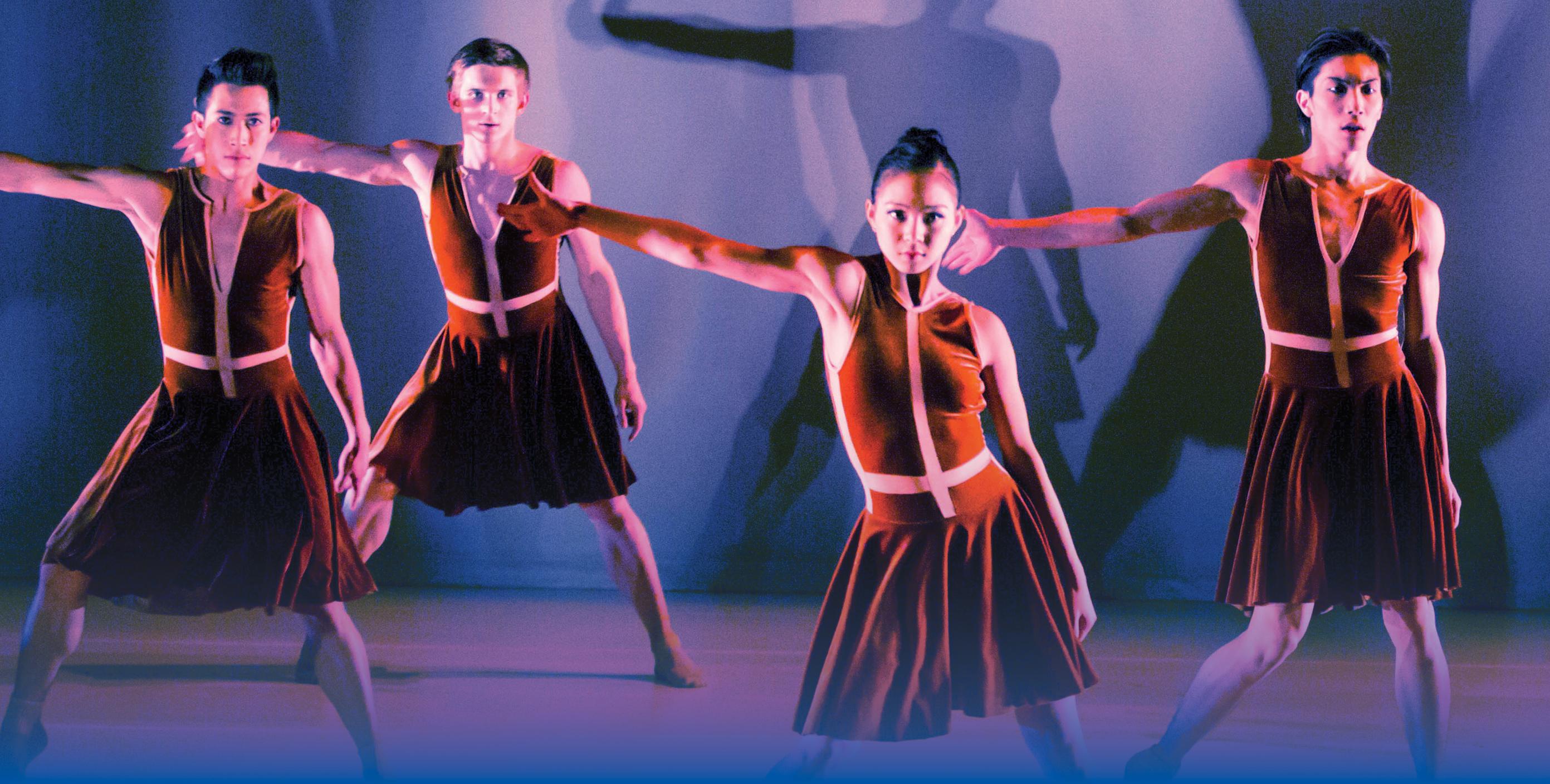 "Winning Works" is a refreshing program, a win-win for everyone—dancers, choreographers, and audience alike.

—See Chicago Dance
---
The richly rewarding Winning Works, which provides the first viewing of new directions in ballet, returns to MCA after its grand debut as part of the spring 2015 season. The Joffrey Academy of Dance, Official School of the Joffrey Ballet, has built a beloved tradition with this program that rings in the spring season with moving new works by choreographers of color, selected through a national competition. Crowning the diverse array of new ballet pieces, Alexei Kremnev, Artistic Director of the Academy with Anna Reznik, contributes an additional new work. The radiant Joffrey Academy Trainees and Joffrey Studio Company, who come from across the US, Asia, South America, Australia, and Europe, perform the world premieres of all four pieces with the affecting style and individuality that also characterize The Joffrey Ballet.
The "Winning Works 2016" program features works by Jeffrey Cirio, Christian Denice, and Mariana Oliveira, as well as a world premiere by Joffrey Academy Artistic Director Alexei Kremnev titled Coco Igor. Coco Igor is a new creation about artistic geniuses, and the passion of two 20th-century icons, Coco Chanel and Igor Stravinsky. The relationship between Stravinsky and Chanel parallels the innovative spirit of Stravinsky's The Rite of Spring and the creation of Chanel's signature perfume, Chanel No. 5. Combining contrasting elements of avant-garde and conservatism, this work explores the journey of two creative powerhouses that leads to artistic triumph.
Winning Works was created to recognize emerging minority choreographers and provide them with a platform to showcase their original and innovative work. Each of the three selected choreographers is given a minimum of thirty rehearsal hours to develop a new work with the Joffrey Academy Trainees and Joffrey Studio Company. Each winning choreographer also receives a $5,000 stipend, travel and accommodations in Chicago, and the opportunity to work directly with Joffrey Academy Artistic Directors, Alexei Kremnev and Anna Reznik.
Behind the Scenes
About the Artists
The Trainee Program of the Joffrey Academy is a rigorous program with an internationally recognized reputation for excellence. It gives students the skills needed for careers into the professional world of dance. Graduates from the Trainee Program have danced with companies around the world, including The Joffrey Ballet, American Ballet Theater, New York City Ballet, Dresden Semperoper, and many more.
The Joffrey Studio Company is a scholarship program of the Joffrey Academy. It consists of ten outstanding students at the cusp of their professional careers. The individualized training and performance opportunities provided by the Joffrey Studio Company offer dancers exceptional insight into the life of a professional dancer and they push dancers to realize their full artistic and technical potential.
The Joffrey Ballet celebrates its twenty-first year in Chicago in 2016, and its 60th company anniversary. Classically trained to the highest standards, The Joffrey Ballet expresses a unique, inclusive perspective on dance, proudly reflecting the diversity of America with its company, audiences, and repertoire, which includes major story ballets, reconstructions of masterpieces, and contemporary works. The company's commitment to accessibility is met through an extensive touring schedule and an innovative and highly effective education program that includes the much-lauded Academy of Dance, Official School of The Joffrey Ballet. It also offers community engagement programs and engages in collaborations with myriad other visual and performing arts organizations. Founded by visionary teacher Robert Joffrey in 1956 and guided by celebrated choreographer Gerald Arpino from 1988 until 2007, The Joffrey Ballet continues to thrive under internationally renowned Artistic Director Ashley Wheater and Executive Director Greg Cameron.
Jeffrey Cirio started his ballet training at Central Pennsylvania Youth Ballet and went on to train at Boston Ballet. Cirio has won numerous ballet competitions worldwide, including a gold medal at the Helsinki International Ballet Competition. He was also awarded the coveted Princess Grace Award. Cirio joined Boston Ballet in 2009, and was promoted quickly through the ranks, becoming a principal dancer in 2012. He has performed numerous classical, neo-classical, and contemporary roles for Boston Ballet and worldwide in galas with Stars of American Ballet, at Vail International Dance Festival, and with United Ballet Company in Mongolia and Japan. Cirio also danced at the 2014 Kennedy Center Honors in Washington, DC, honoring Patricia McBride. He joined American Ballet Theatre in 2015 as a soloist. Cirio's latest efforts have been in the area of choreography and he was commissioned to create two pieces for Boston Ballet, of Trial and fremd. He has also created pieces for Ballet Academy East and Central Pennsylvania Youth Ballet. In 2015, Cirio, along with his sister, Lia Cirio (principal at Boston Ballet) formed a new company, Cirio Collective, which is a summer project that brings together dancers and choreographers to work and perform in a residency environment, and to create without fear of failure. Cirio Collective performed MiniM at Vineyard Arts Project and Cape Dance Festival for their inaugural year.
Christian Denice began his professional dance career at Odyssey Dance Theater in Salt Lake City and spent the next three years at River North Dance Chicago in Chicago under the direction of Frank Chaves. There, Denice worked with such choreographers as Robert Battle, Sidra Bell, Lauri Stallings, and Frank Chaves. He has guest performed with the Montgomery Ballet, Greensboro Ballet, and Company E. Recently, Denice lived in Montreal, where he danced for Les Ballets Jazz de Montreal and had the privilege of performing works by Andonis Foniadakis, Cayetano Soto, Wen Wei Wang, and Barak Marshall. In addition to dancing, Christian teaches and choreographs nationally and internationally. He has created works for Odyssey Dance Theatre, Odyssey II, Expansions Dance Company, River North Dance Chicago in collaboration with Frank Chaves, LEVELdance Chicago, and a collaborative work for DanceWorks Chicago and Interlochen Center for the Arts in Interlochen, Michigan. Denice's choreography has been featured at Jazz Dance World Congress and has been performed both nationally and throughout Europe. He is the 2015–16 winner of the University of South Florida's Echo Choreographic Competition, and had a two week residency at the university where he restaged his 2011 work, raum.
Mariana Oliveira is the choreographer and artistic director of the Union Project Dance Company. Originally from Brazil, she started her career as a ballet dancer, and at the age of 17, had the opportunity to travel to London to study at the Royal Academy of Dance. While living in the UK, Oliveira was a trainee dancer at the National Dance Company of Wales, under the direction of Roy Campbell-Moore. At the age of 19, she was invited to perform with the Cuban Classical Ballet of Miami. In 2007, Oliveira moved to New York, and two years later she founded the Union Project Dance Company. She has developed works in New York, Miami, Los Angeles, and Brazil, with held performances at venues including Lincoln Center, Tribeca Performing Arts, McCallum Theatre, among others. Now a resident of Los Angeles, Oliveira was recently invited to present her works at the Jacob's Pillow Dance Festival Inside/Out Series. Oliveira has been nominated as one of the finalists of the McCallum Theatre 18th Choreography Festival, and she has also been nominated to the World Choreography Awards 2015 in the Concert Dance Category.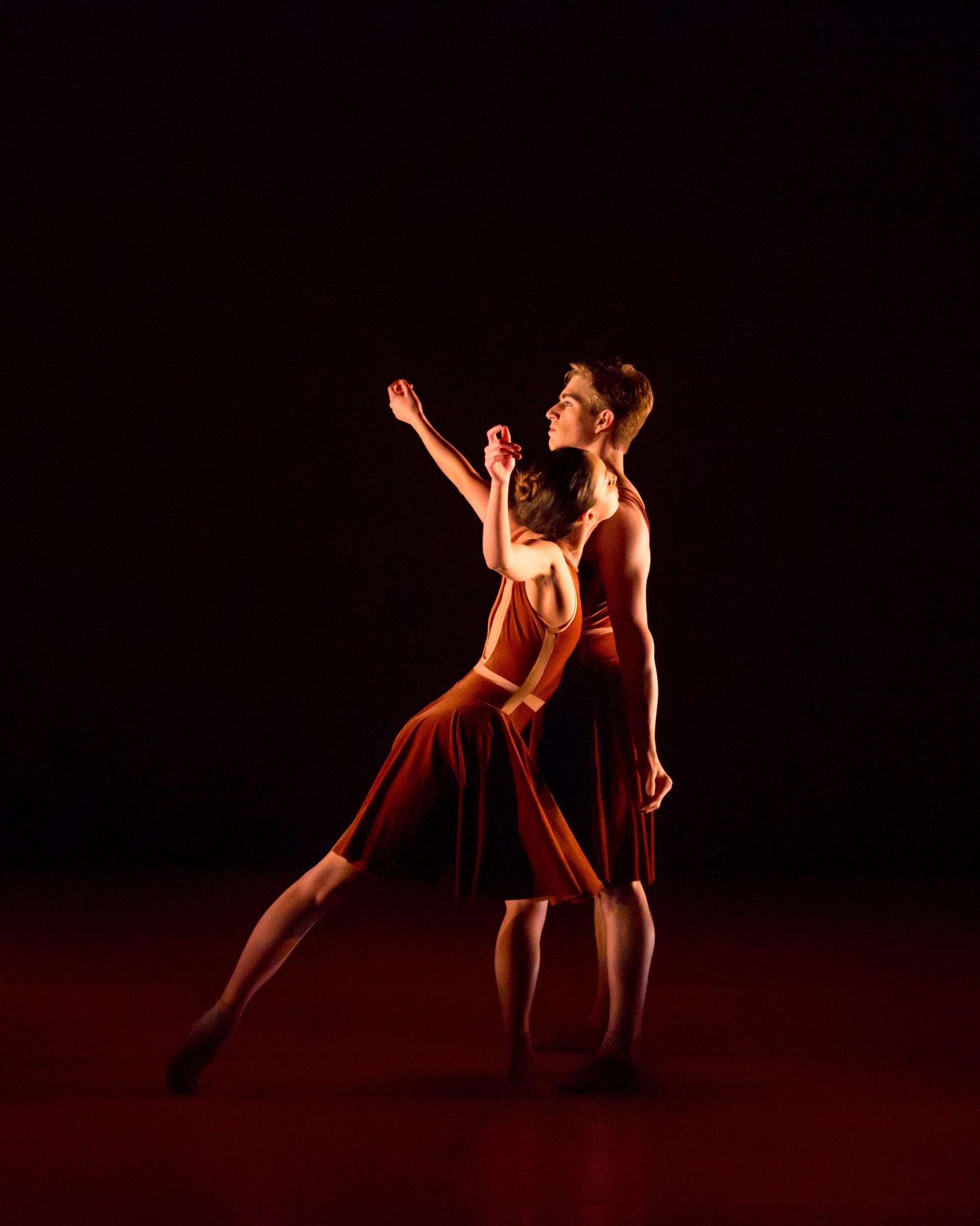 Funding
Generous support for MCA Dance is provided by David Herro and Jay Franke.