Tim Etchells/Forced Entertainment
The Notebook
Images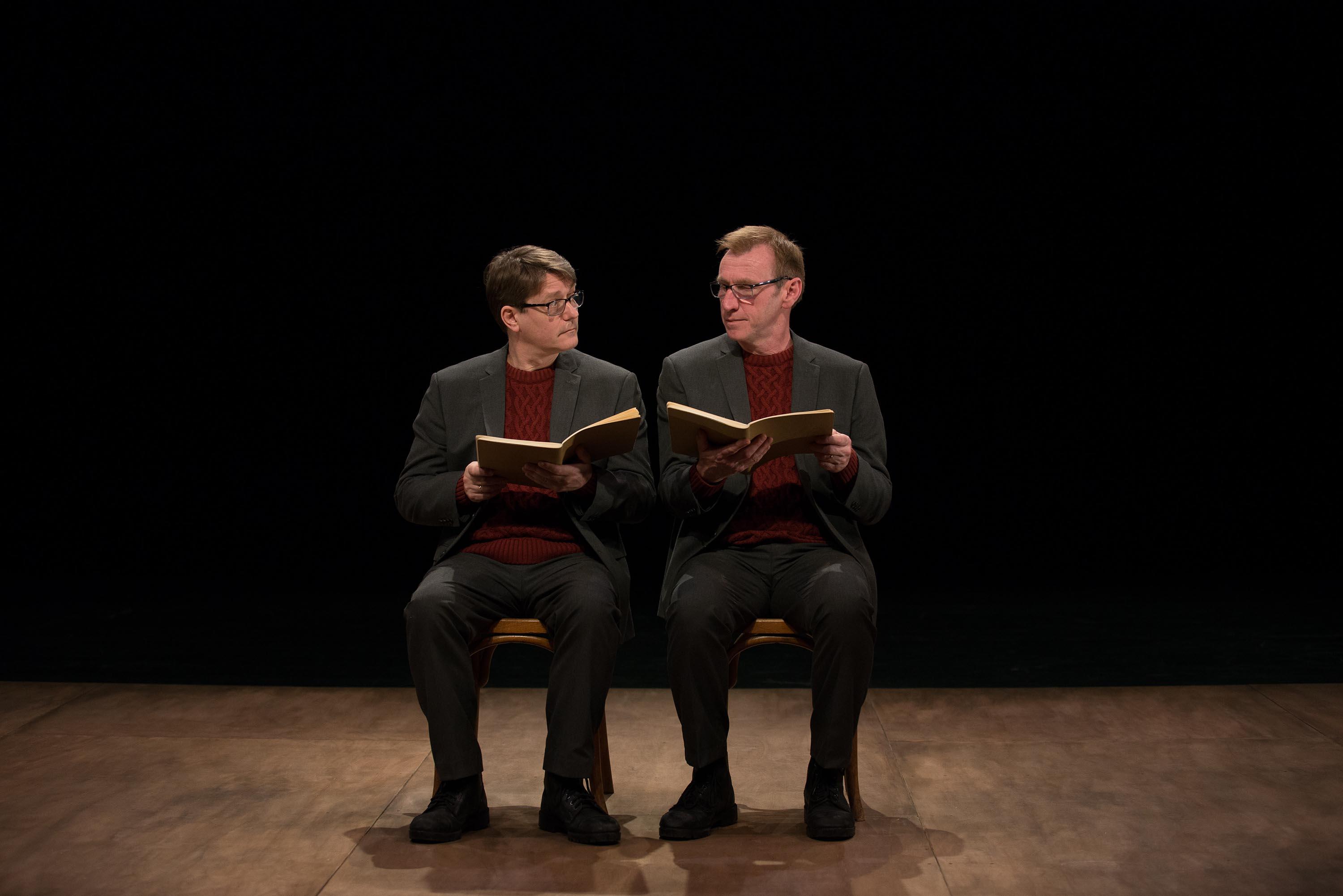 Galvanizing, and a reminder of the wide vocabulary of a company that is 30 this year and still at the top of its game.

—The Guardian
event description
Based on the award-winning novel by Agota Kristof and set during WWII, two actors take center stage to tell the stories of a pair of twin brothers are sent to their impoverished grandmother's farm in order to find shelter from a country torn apart by conflict. The children are social outsiders, mavericks who survive and understand the world by harsh codes. As the war deepens, the brothers are slowly revealed as struggling moralists, trying to live by consistent principles in a Central Europe crumbling into cruelty and opportunism.
This performance contains mature content, and is recommended for ages 16+.
Running time: 2 hours, 20 minutes, no intermission
Forced Entertainment series
Inspired by their broad-ranging and memorable inquiries, in February 2016, the MCA presents a special focus on the works of Tim Etchells and Forced Entertainment. Over the course of two concentrated weeks, the MCA features three durational performances, one live stream event, a web project, and more.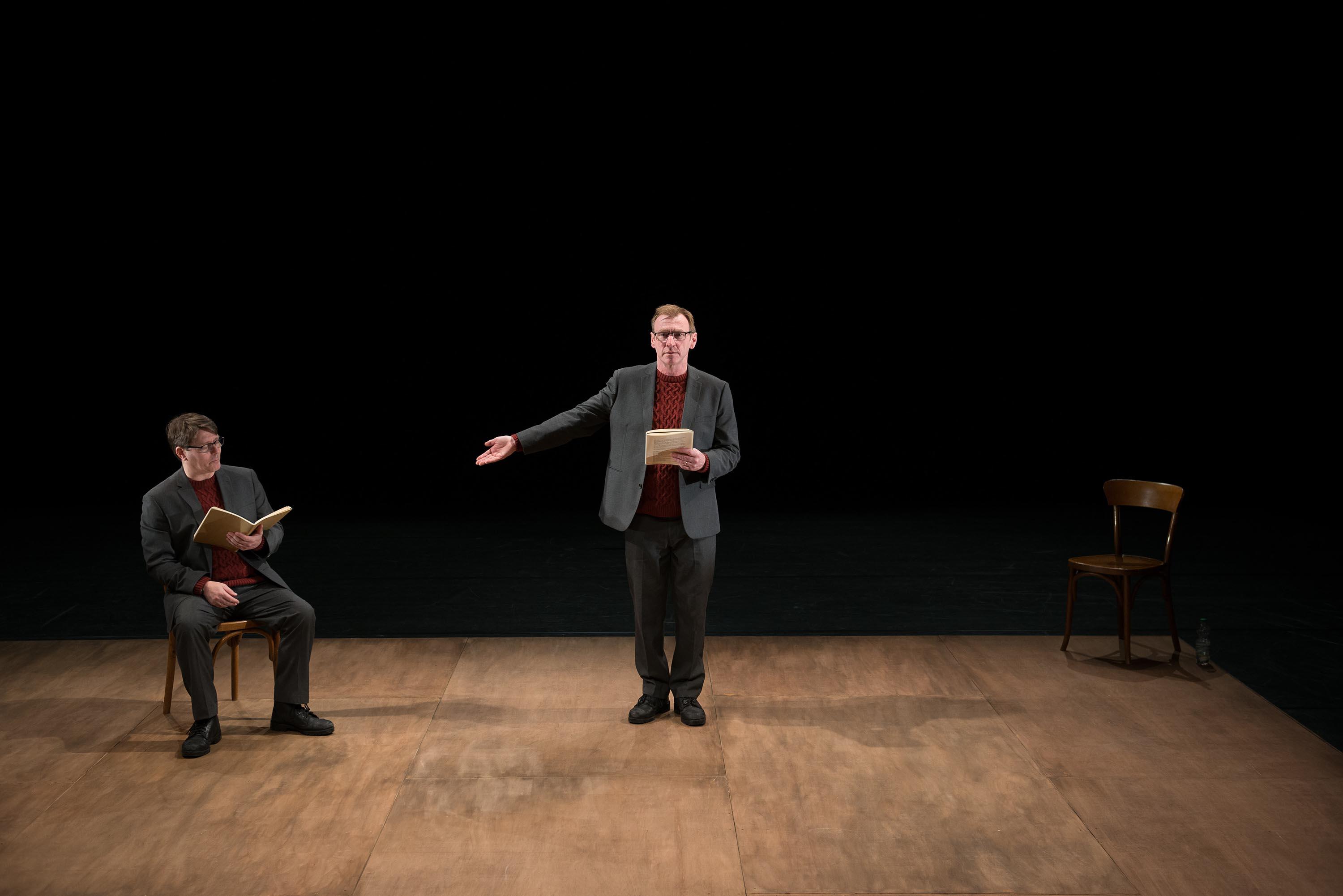 About the Company
For over 30 years, Forced Entertainment has made formative works that search for identity in a fractured, uncertain world. Based in Sheffield, England, and acclaimed internationally as one of the most important devised theater companies in the world, Forced Entertainment is a group of six artists who make theater and performance works, as well as installations, site-specific pieces, books, web projects, and more. Their artistic director, Tim Etchells, writes for and with the performance collective, and for his own print and online projects, and makes text-driven visual art.
Describing their work, they state, "We started working together in 1984; in the many projects we've created since then we've made lists, played games, spoken gibberish, stayed silent, made a mess, dressed up, stripped down, confessed to it all, performed magic tricks, told jokes, clowned around, played dead, got drunk, told stories, and performed for six, twelve, and even 24 hours at a stretch. We've worked on texts, we've danced and moved, we've fixed things meticulously, we've improvised. We've made serious work that turned out to be comical, and comical work that turned out to be deadly serious, digging deep into theatre and performance, thinking about what those things might be for us and what kinds of dialogue they can open with contemporary audiences."
Funding
Support for this project is generously provided by the British Council.
The Notebook is a Forced Entertainment production, that is coproduced by PACT Zollverein (Essen); LIFT (London) and 14–18 NOW,
WW1 Centenary Art Commissions, supported by the National Lottery through the Heritage Lottery Fund and Arts Council
England. A House on Fire co-commission with HAU Hebbel am Ufer (Berlin), Kaaitheater (Brussels), Teatro Maria Matos
(Lisbon), LIFT and Malta Festival Poznan with the support of the Culture Programme of the European Union. Development
work generously supported by Lancaster Institute of Contemporary Arts (LICA).
The Notebook is based on Le grand cahier by Ágota Kristóf, Éditions du Seuil, Paris, 1986. English translation, © 1988
Alan Sheridan.