MCA Screen:
Spectacle: A Portrait of Stuart Sherman
Images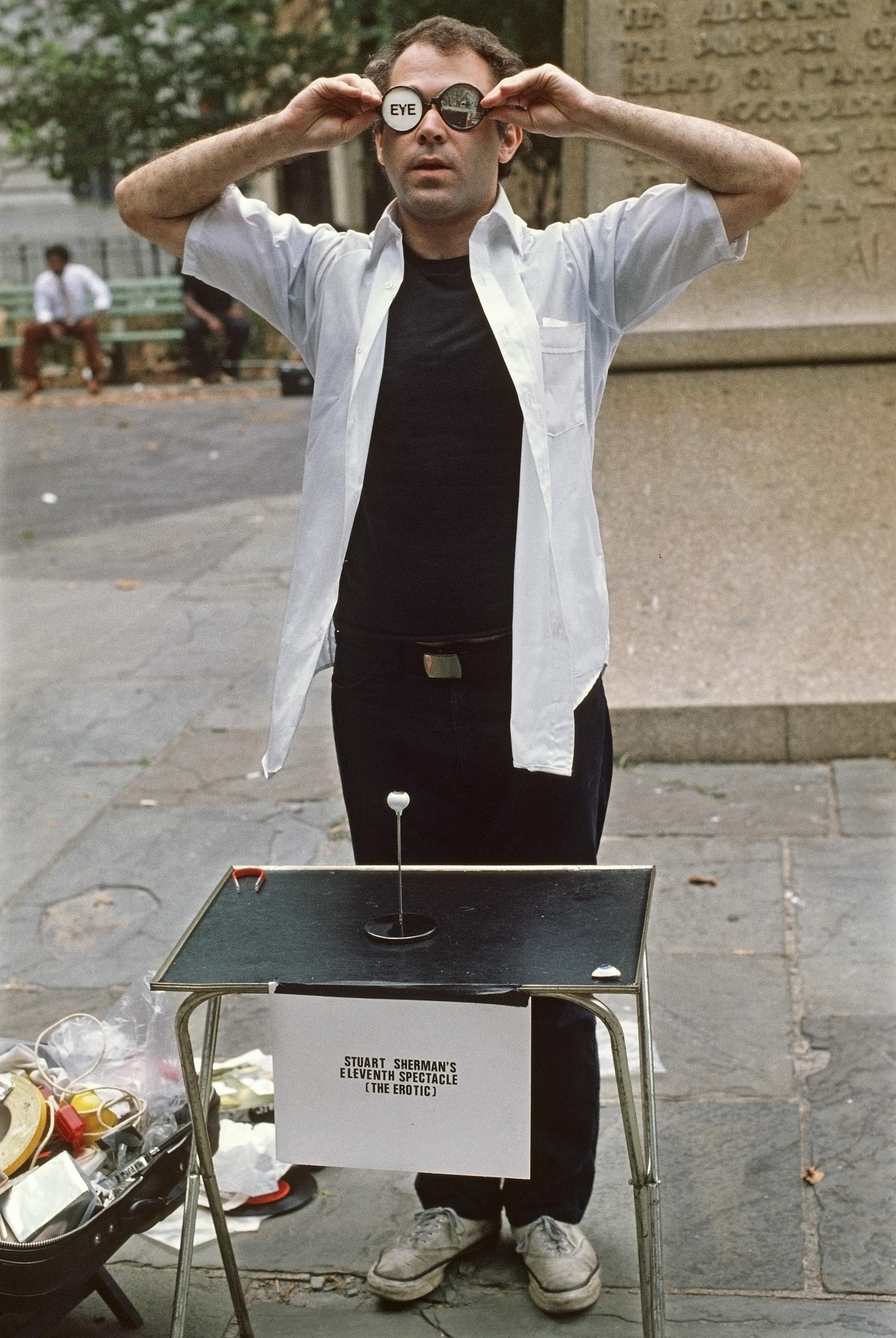 Copresented by Chicago Filmmakers and SAIC Department of Performance
Join us for a screening of Spectacle: A Portrait of Stuart Sherman, a recent film by Chicago-based British artist Robin Deacon.
The late US artist Stuart Sherman (1945–2001) was a strange and underexposed figure in the history of performance art and experimental film. Using interviews with friends and colleagues, and original and reenacted footage of Sherman's performances, the film explores the life, death, disappearance, and rediscovery of this unique artist. Described by one writer as "the Buster Keaton of linguistics," Sherman's art defied neat categories and simple explanation. The same could be said of Sherman himself, who as a person was a notoriously secretive individual. From this perspective, Deacon's film asks viewers to question their understanding of how a life story can be told relative to the private nature of its subject.
Screenings of Stuart Sherman's films occur at Chicago Filmmakers on Nov 7 and Nov 14.
About the Artist
Robin Deacon is a British artist, writer, filmmaker, and educator based in the United States. His interdisciplinary practice aims to explore performer presence and absence, the role of the artist as biographer, and journalistic ap­proaches to arts practice. His work has been presented in Europe, the US, and Asia, most recently at the Tate Britain, London (2014), and Performa in association with the Whitney Museum (2013). Past awards include the Arts Council England International Fellowship Award, The Live Art Development Agency Bursary (2002–03) and the Franklin Furnace Inc. Fund (2012–13). He is chair of performance at the School of the Art Institute of Chicago.