MCA Live: William Pope.L, Cage Unrequited
Images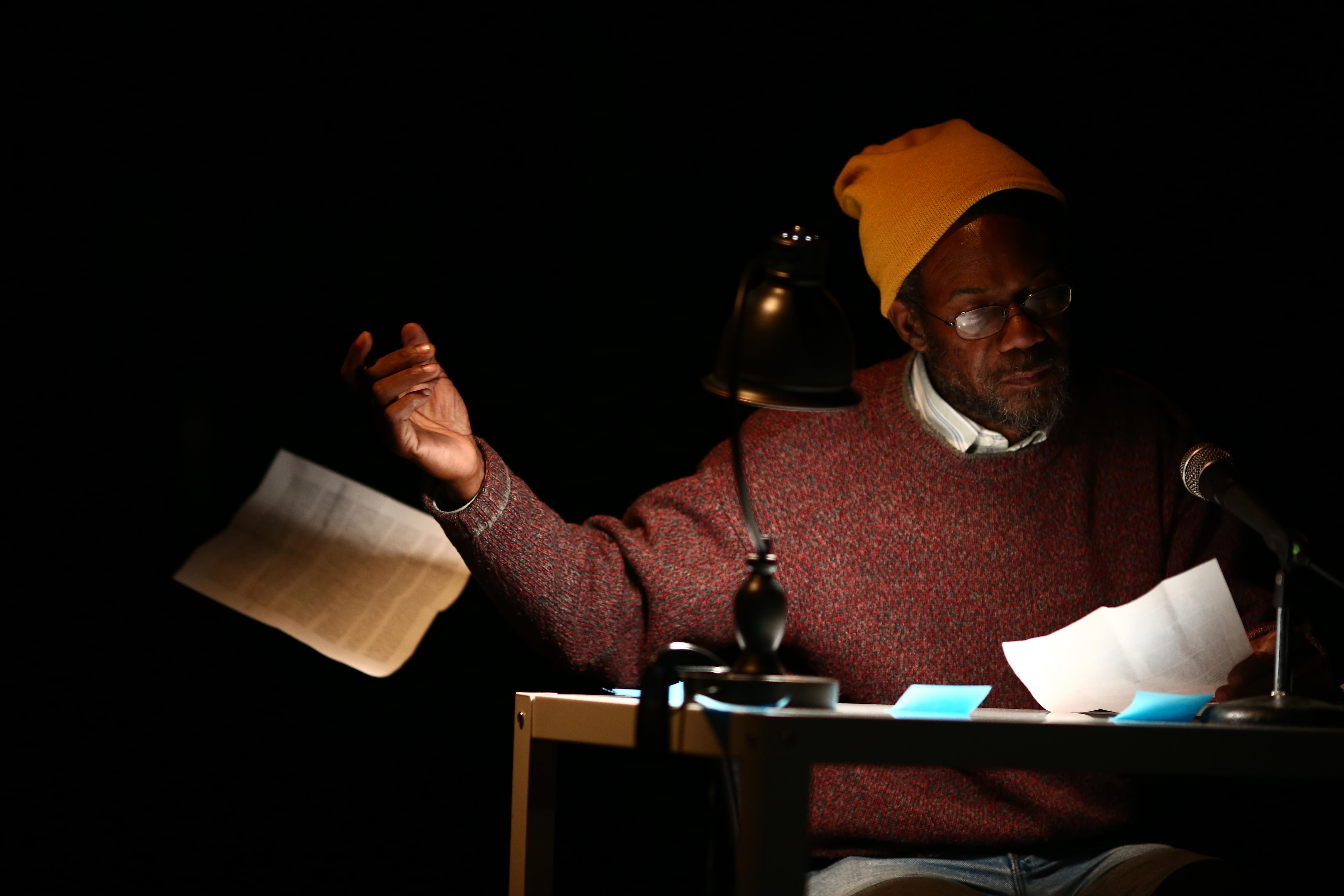 About
Cage Unrequited is a 25-hour marathon reading of experimental composer John Cage's influential book Silence: Lectures and Writings(1961) organized by visual artist William Pope.L. The performance reimagines the book for contemporary audiences by filtering a bit of the past through the voices and attitudes of a diverse community of more than 100 invited readers from Chicago.
Cage Unrequited was originally commissioned and premiered as part of Three Duets, Seven Variations, a special series of performances organized by Adrienne Edwards, Performa, and Thomas J. Lax, The Studio Museum in Harlem, during the Performa 13 biennial for the New York presentation of Radical Presence: Black Performance in Contemporary Art at The Studio Museum in Harlem and NYU's Grey Art Gallery. Radical Presence is curated by Valerie Cassel Oliver, Senior Curator, Contemporary Arts Museum Houston.
This program is presented in association with the exhibition The Freedom Principle: Experiments in Art and Music 1965 to Now.
About the Artist
William Pope.L is a visual and performance-theater artist and educator who makes culture out of contraries. He has been making multidisciplinary works since the 1970s, and has exhibited internationally, including New York, London, Los Angeles, Vienna, Montreal, Berlin, Zurich, and Tokyo. He is a featured artist in the books Intersections edited by Marci Nelligan and Nicole Mauro, and Darby English's How to See a Work of Art in Total Darkness. He participated in the New Museum's 2010–11 exhibition The Last Newspaper with a reenactment of his infamous Eating the Wall Street Journal performance. In 2011, the Museum of Modern Art in New York invited Pope.L to participate in their FluxKit project. He is the recipient of the 2012 Joyce Foundation Award to create Pull!, a large-scale community-based performance presented by Spaces Gallery in Cleveland, which addressed the power of shared labor. In 2014 Pope.L presented a part talk, part performance piece on diversity, performance, and identity at the MCA with fellow artists Wolfie E. Rawk and Zachary Cahill. The Geffen Contemporary at MOCA LA presented his 2015 solo exhibition William Pope.L: Trinket.