MCA Live: Keren Cytter, Show Real Drama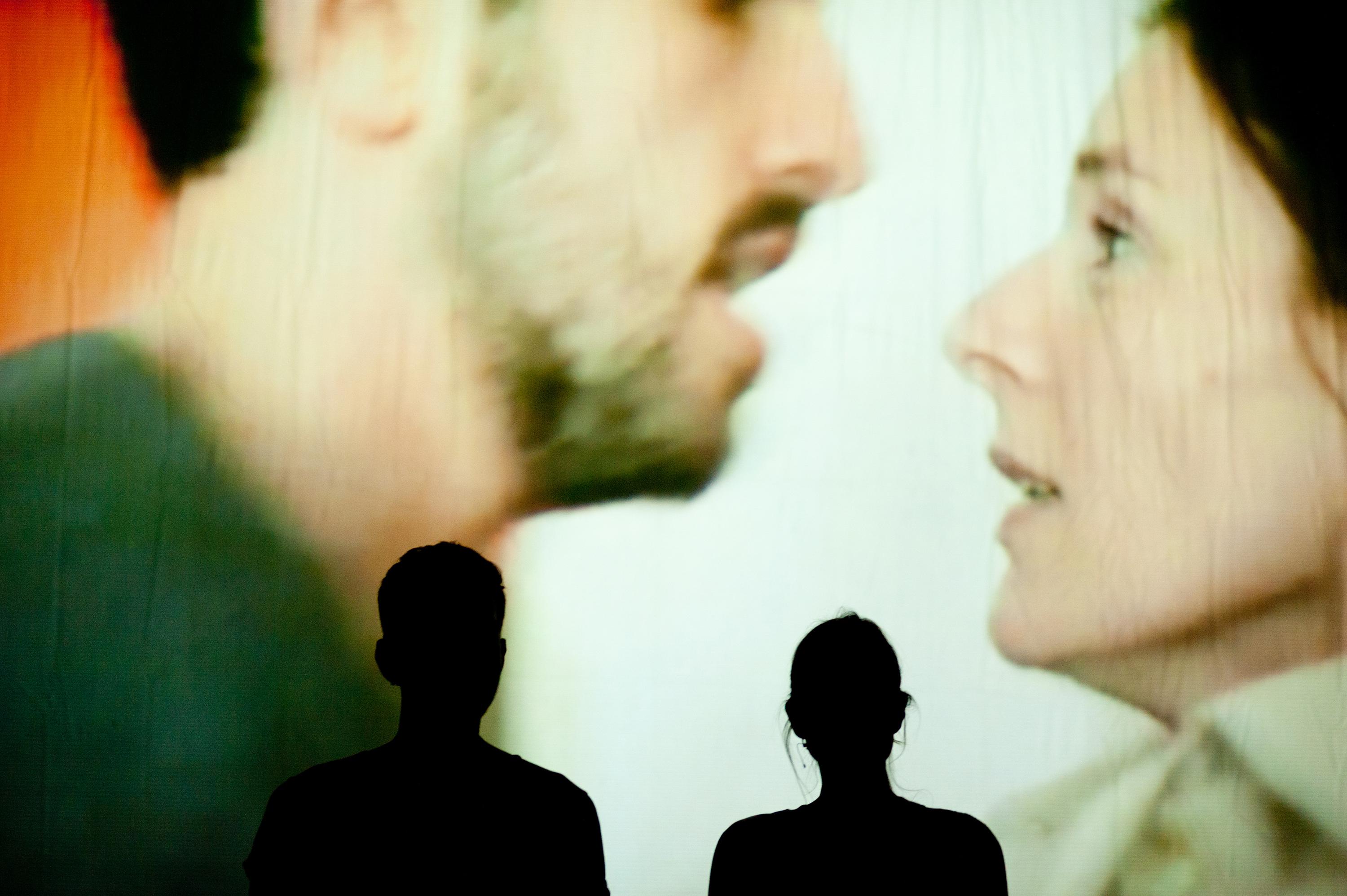 About
Show Real Drama is a trilogy of interconnected plays that began in 2011, written and directed by artist Keren Cytter. Part 1 of the trilogy was based on the life of two actors: Susie Meyer and Fabian Stumm. Having graduated from the University of Acting in Salzburg, Germany, Meyer and Stumm found themselves unemployed and isolated from the entertainment business in old Europe. After countless failed attempts to get hired, they decided to write a script for scenes that they would like to act one day.
Part 1 of Show Real Drama is a play about how to live, how to act, and how to perform the role of being an actor. It takes the form of three acts: "Show," "Real," and "Drama," in which the two actors flip between scenes exploring their relationships and their memories, interspersed with the reality of their lives. The performance highlights the false drama of making a "show reel" and addresses stage acting versus cinematic acting, alongside competing versions of reality and fiction.
Part 2 of the trilogy took the form of a 40 minute introduction monologue acted by Susie Meyer, in which she presents herself as Keren Cytter—a performance artist. As the monologue unfolded her true identity was revealed as Susie Meyer—an actress.
The final part part of the trilogy combines all three parts together as one theater piece. Focusing on actor Fabian Stumm and addressing the difference between stage and cinema to demonstrate the power of live performance versus the cinematic construction, Show Real Drama connects and separates reality and fiction and turns actors into viewers. In Show Real Drama the actors are investigating their personal life as they are trying to deal with their own performance on stage. Raw emotions collide with pure embarrassment.
Presented in association with the exhibition Keren Cytter.
About the Artist
Keren Cytter was born in 1977 in Tel Aviv, Israel, where she studied visual art in the Avni Institute of Art. After several successful exhibitions in Isreal, Keren Cytter was granted a scholarship from De Ateliers and relocated to Amsterdam. She currently lives and works in Berlin. Videos of Keren Cytter were displayed in solo exhibitions at Frankfurter Kunstverein and Kunsthalle Zurich, both in 2005; I was the good was the bad and the ugly at Kunst-Werke Berlin in 2006; The Victim at MUMOK Vienna in 2007, Witte de With, Rotterdam, in 2008, Le Plateau Paris in 2009, and Kunsthaus Basell and Moderna Museet, Stockholm, in 2010\. Recent group exhibitions include Making Worlds curated by Daniel Birnbaum at Venice Biennial 2009\. In 2006, Keren Cytter won the Baloise Art Statement Award at Art Basel and in 2009\. Moreover, Keren Cytter was nominated for the prestigious Preis der Nationalgalerie für junge Kunst in Berlin.