MCA Live: Chicago Home Theater Festival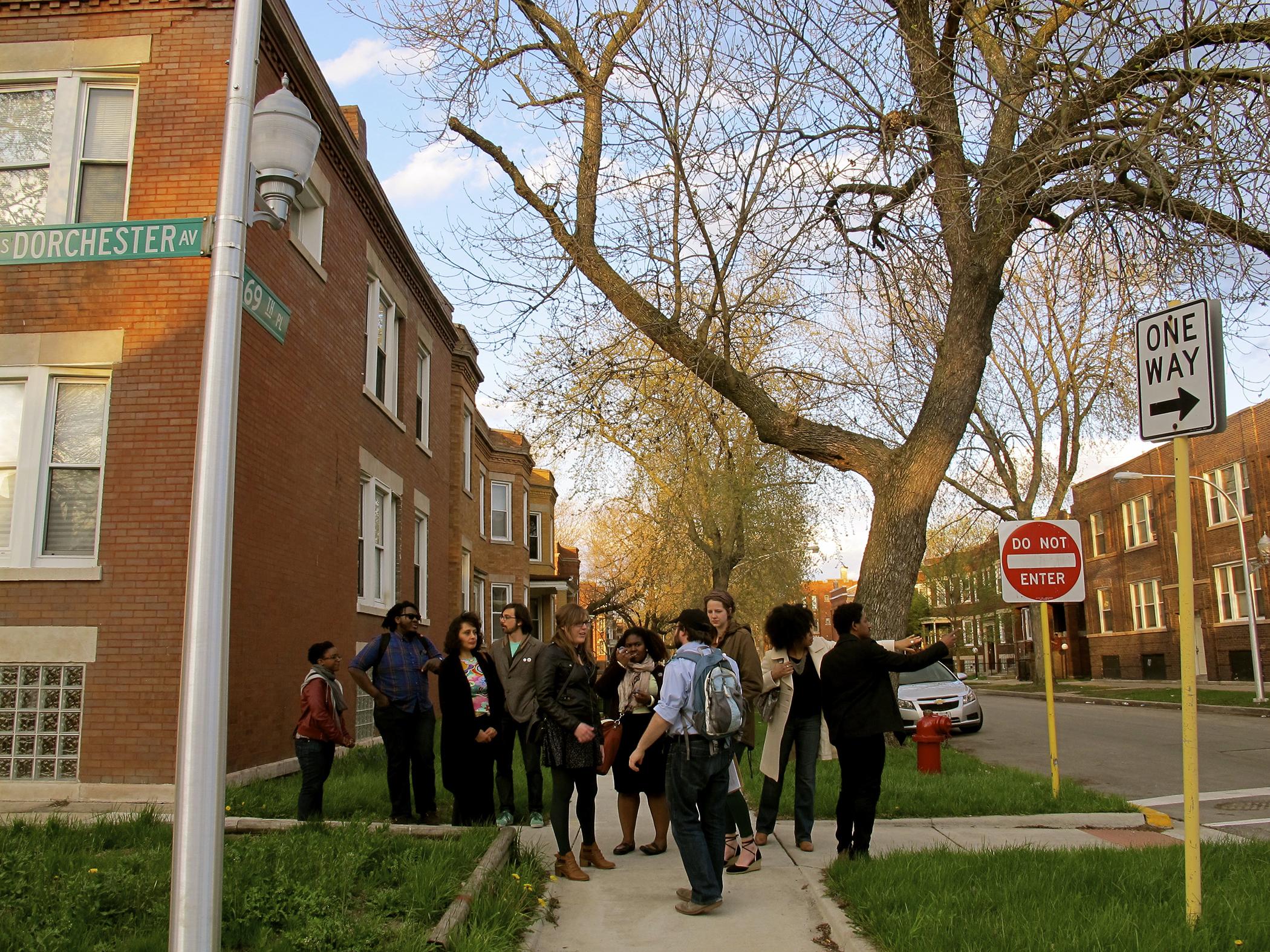 About
The Chicago Home Theater Festival (CHTF) is a hyperlocal response to a national crisis: cultural segregation and social isolation. CHTF aims to disrupt these realities by inviting strangers to share an intimate meal, experience transformative art, and engage in courageous dialogue in the heart of our city—our homes and our neighborhoods. For their MCA program, CHFT brings home to where the art is by occupying the divide between the domestic and the institutional. Beginning with a series of tours to the MCA from the south, west, and north sides of the city, participants are invited to bring along neighborhood stories, collections, and cultures to be shared at the museum. Please check back soon for further details.
This program is presented as part of the exhibition Chicago Works: Faheem Majeed. Majeed embarks on a series of new collaborations that take the form of public programs presented throughout the run of his exhibition. An integral part of his artist practice, these programs contribute to Majeed's interest in questioning the role of institutions in community structures, and civic responsibility more broadly. As host of these events, Majeed invites participants to join him in exploring how dialogue, exchange, and visibility contribute to greater recognition and plurality in society.
About the Artists
Founded as the International Home Theater Festival in Berkeley, California, Chicago Home Theater Festival came to Chicago in 2012, where it was built on a rich tradition of community organizing and grassroots art activism. Since its inception, CHTF has engaged artists and neighborhoods as far north as Rogers Park and Uptown, as far west at Humboldt Park and Austin, and as far south as South Shore and Englewood. CHTF explores the private domain as a public forum for risk-taking, radical generosity, and interdisciplinary collaboration. The festival aims to reroute creative maps and cultivate brave spaces by blending the rituals of breaking bread, engaging in deep inquiry and dialogue, and sharing an artistic experience as a way to build connections across race, class, gender, and geography.