MCA Studio: Samantha Hill, Boppin'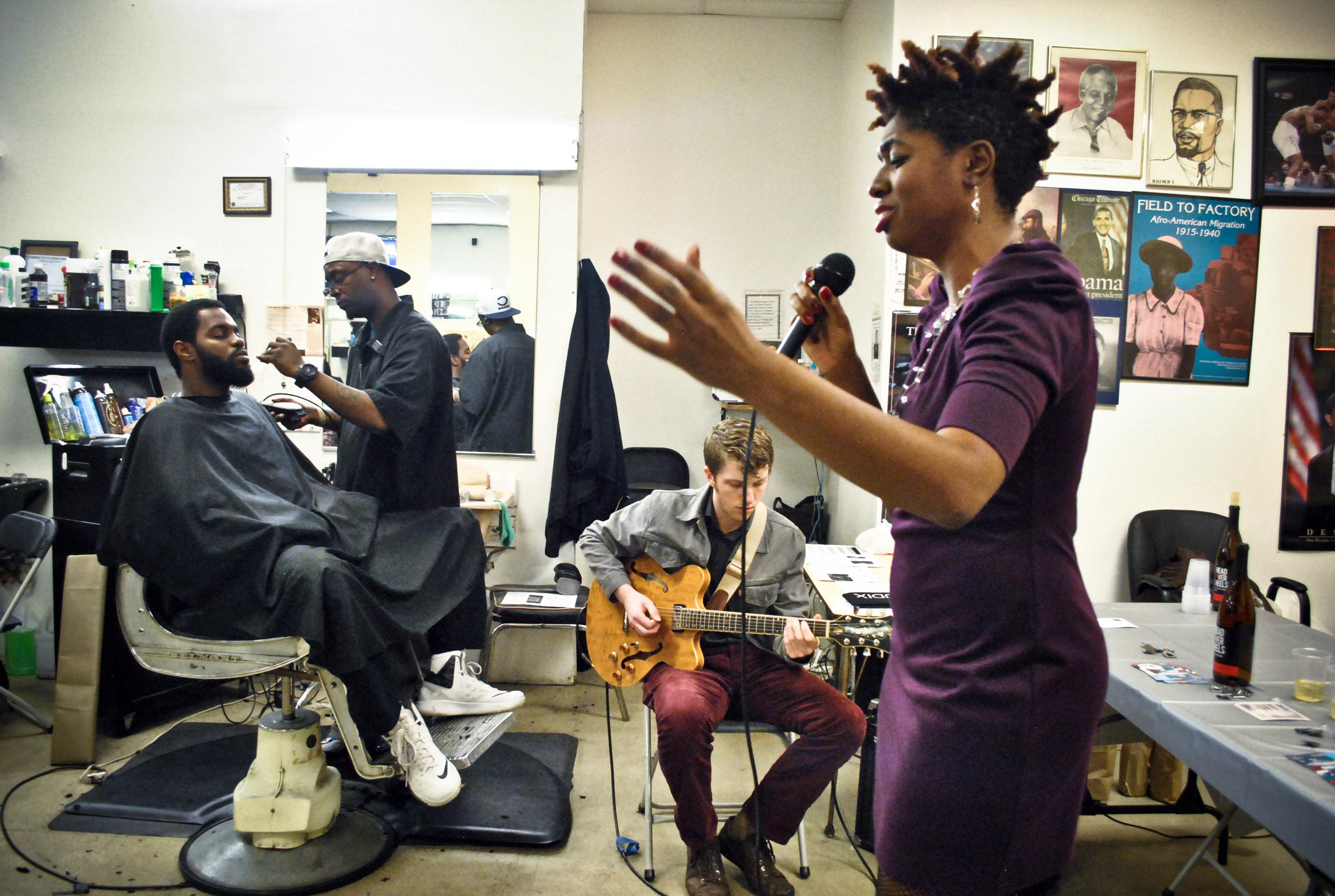 About
Artist Samantha Hill, in collaboration with Leah Gipson (artist, activist, and founder of West Side Art Chicago), orchestrates a performance and workshop around Bopping, a style of hip-hop dance popular on the west side of Chicago. Bop artists Morris Carr and Percy Jones lead visitors in a participatory program to teach steps associated with the dance.
The program is part of a series of events titled Art & Soul Redux, in which Hill and Gipson reference and commemorate a project between the MCA and the Conservative Vice Lords (CLV). In 1968, the MCA and CVL collaborated on an experimental art center in North Lawndale on the west side of Chicago called Art & Soul. The project lasted one year and hosted artist-in-residence programs, youth programming, and exhibitions based on the Africa Diaspora. With Art & Soul Redux, Hill and Gipson create a series of events that take place at both the MCA and in the North Lawndale community, which explore contemporary forms of west-side culture and connect "the streets to the museum."*
This statement is a quote from the Conservative Vice Lords proposalArt & Soul: A Unique Friendship Between The Street and A Museum*.
About the Artist
Samantha Hill is a Chicago-based artist whose work emphasizes archives, social projects, and art facilitations. By assuming the role of artist as archivist, Hill applies her research to construct multimedia installations and performances within landmark buildings and community spaces, which are then transformed into an immersive or interactive environment.