MCA Talk: Zackary Drucker, The Skew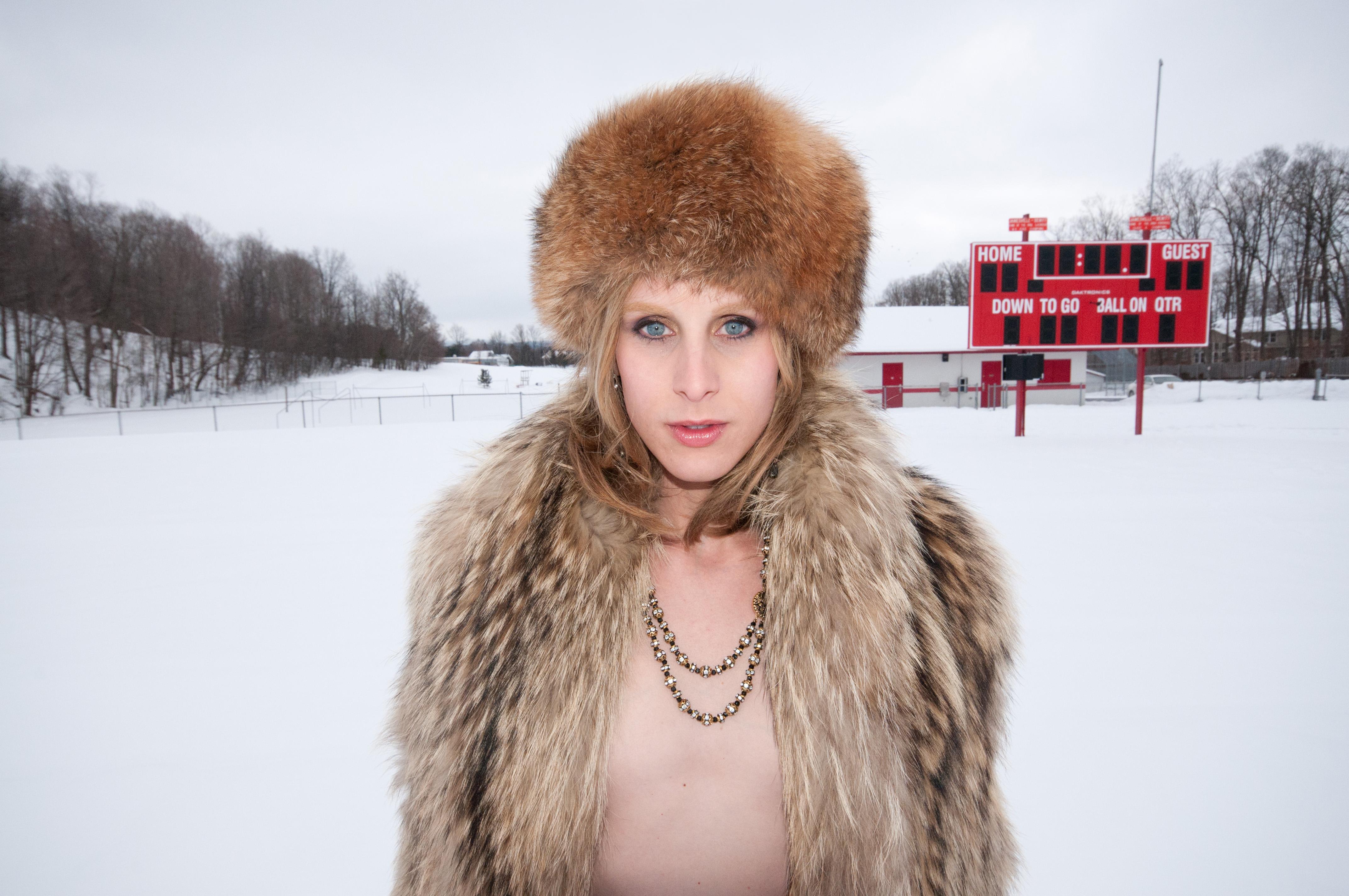 About
Artist Zackary Drucker orchestrates a performative panel to explore issues of "identity" as a theme in contemporary art, transgender representation, and the illusory nature of celebrity culture. Thinking critically about the structure of the diversity talk, Drucker appropriates the format of women-centered, roundtable talk shows.
The panel of trans* women invited by Drucker to participate in the program include actor Van Barnes; Precious Davis, community activist and Assistant Director of Diversity Recruitment Initiatives at Columbia College; Jen Richards, Codirector of The Trans 100 and creator of We Happy Trans; and Angelica Ross, Executive Director and CEO of TransTech Social Enterprise.
About the Speakers
Infusing elements of photography, video, text and performance, Zackary Drucker makes work that is rooted in cultivating community and investigating what it means to be a human in a time of digital hybridity. Drucker earned an MFA from the California Institute of the Arts in 2007 and a BFA from the School of Visual Arts in 2005\. She has performed and exhibited her work internationally in numerous museums, galleries, and film festivals.
As a boy child, Van Barnes was an extra in Francis Ford Coppola's 1983 film Rumble Fish. She appeared on a multitude of early nineties talk shows as a Chicago club kid introducing her nightlife personality to daytime television viewers and was even arrested for the sake of misunderstood performance art. Later, she parlayed this energy into NYC nightlife and two films: Wigstock the Movie(1995) and NYC on the Edge, Gender Out Laws(1996). Barnes has been a longtime artist muse with a focus on gender; collaborating on a plethora of fine-art photographs and film works including the 2008 award-winning You Will Never Be a Woman You Must Live the REST of Your Days Entirely as a Man and You Will Only Grow More Masculine with Each Passing Year. There Is No Way Out. with the artist/producer Zackary Drucker. Most recently she costarred and worked behind the scenes on Amazon Prime's hit on-demand TV show Transparent. Van prefers to describe herself as "just an Ozark country girl living in a Hollywood world!" She currently commutes between LA and her rural life in the southern Missouri countryside.
Precious Davis is passionate about engaging people in conversations surrounding bias, bigotry, and prejudice in their communities on the basis and belief that humans can coexist with one another positively through embracing each other's differences and celebrating each others human diversity. She is known for the use of the #transevangelism, which tells the testimony of women who have searched long and hard to identify with their body and soul and how multiple experiences created pivotal, sustainable moments that ultimately create a path of transition. Through the appreciation of transgender history, and the retelling of such narratives, Davis locates herself in a performative history juxtaposed with the experience of being a transgender woman of color. Through complex relationship analysis, Davis's goal is to ultimately find the inner power within us all. For the last three years, she served as the Youth Outreach Coordinator at the Midwest's largest LGBT community center: Center on Halsted. Her work at the Center involved coordinating Youth programming around HIV prevention, transgender advocacy, and cultural awareness for LGBT youths. Davis serves as a youth mentor with Illinois Safe Schools Alliance and About Face Youth Theatre, and also supports the work of TransTeach Social Enterprises. She recently was awarded the prestigious "30 under 30" award from Windy City Times and was included in the 2014 Trans 100\. Davis recently opened for Jennifer Hudson and curated the season opener for OUT at the Chicago History Museum.
Jen Richards is a writer, NPO consultant, and advocate. She is the creator of The Trans 100, an annual list of 100 out trans activists, and the website We Happy Trans, both of which have received national media attention. She was formerly the managing director of the multiple Grammy Award–winning contemporary classical music ensemble eighth blackbird, president of New Music Chicago, central district director for the Theosophical Society in America, and national coordinator for the Young Theosophists Movement. Richards received her BA in philosophy from Shimer College, and studied at Oxford University and in Kyoto, Japan. She is an Outward Bound alum, and has published articles, lectured, and led workshops on a variety of topics across the country. She recently wrote the web series Her Story, which is now in preproduction.