Image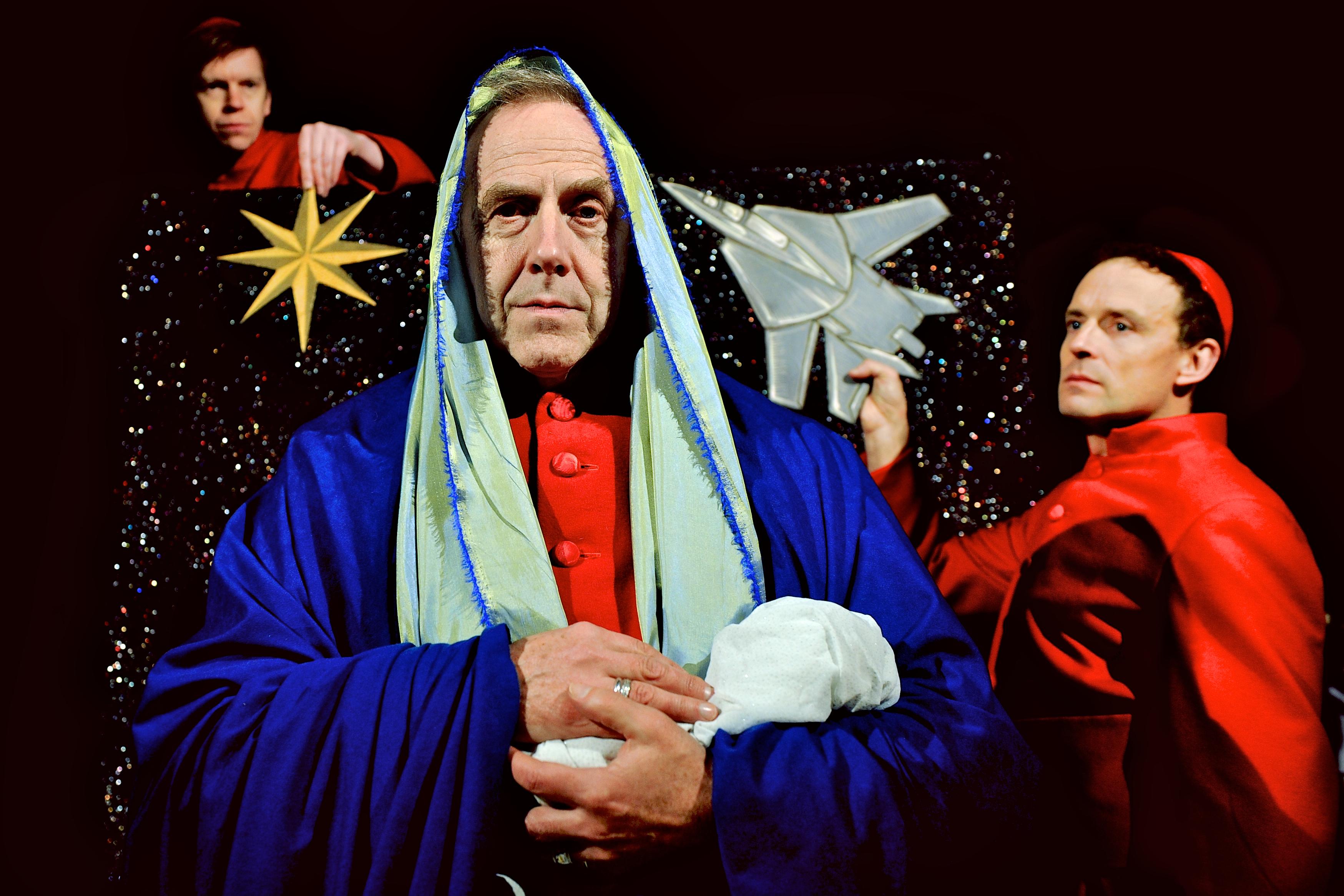 Wonderfully thoughtful and intelligent piece, alive with color and theatricality, childlike humor and troubled humanity.

—Exeunt Magazine
Remarkable. . . [Stan's Cafe] interrogates the past to better understand the present.

—The Guardian
In this thought-provoking, witty, and hugely entertaining work, three Catholic cardinals in crimson robes are on an evangelical mission. They're touring a puppet show to broaden knowledge of the Bible. But for this performance, the puppets have gone missing—and the cardinals are forced to take their place on the miniature stage, which they do with heartfelt sincerity. As their young female Muslim stage manager both supports the cardinals and conflicts with them, the show races through scenes from their own very particular take on the Bible and incidents from the Crusades, finally arriving in the present-day Middle East.
From the British company Stan's Cafe, the very funny Cardinals gradually reveals its ingenious ploy to experiment with narrative and examine people's belief—in religion and theater. Performed wordless on a deceptively simple set and some ingenious practical effects, The Cardinals follows the lengths four actors go to maintain illusion, until what we see unravels and deviates from what the fictional audience at a play about Bible stories sees, for a back-handed crushing revelation about real life.
While theater asks its audiences to suspend their disbelief, the cardinals ask them simply to believe. "We are not seeking to argue for or against religion," the artists say, "but hoping to prompt people to consider their relationship to religious faith."
Running time: 105 minutes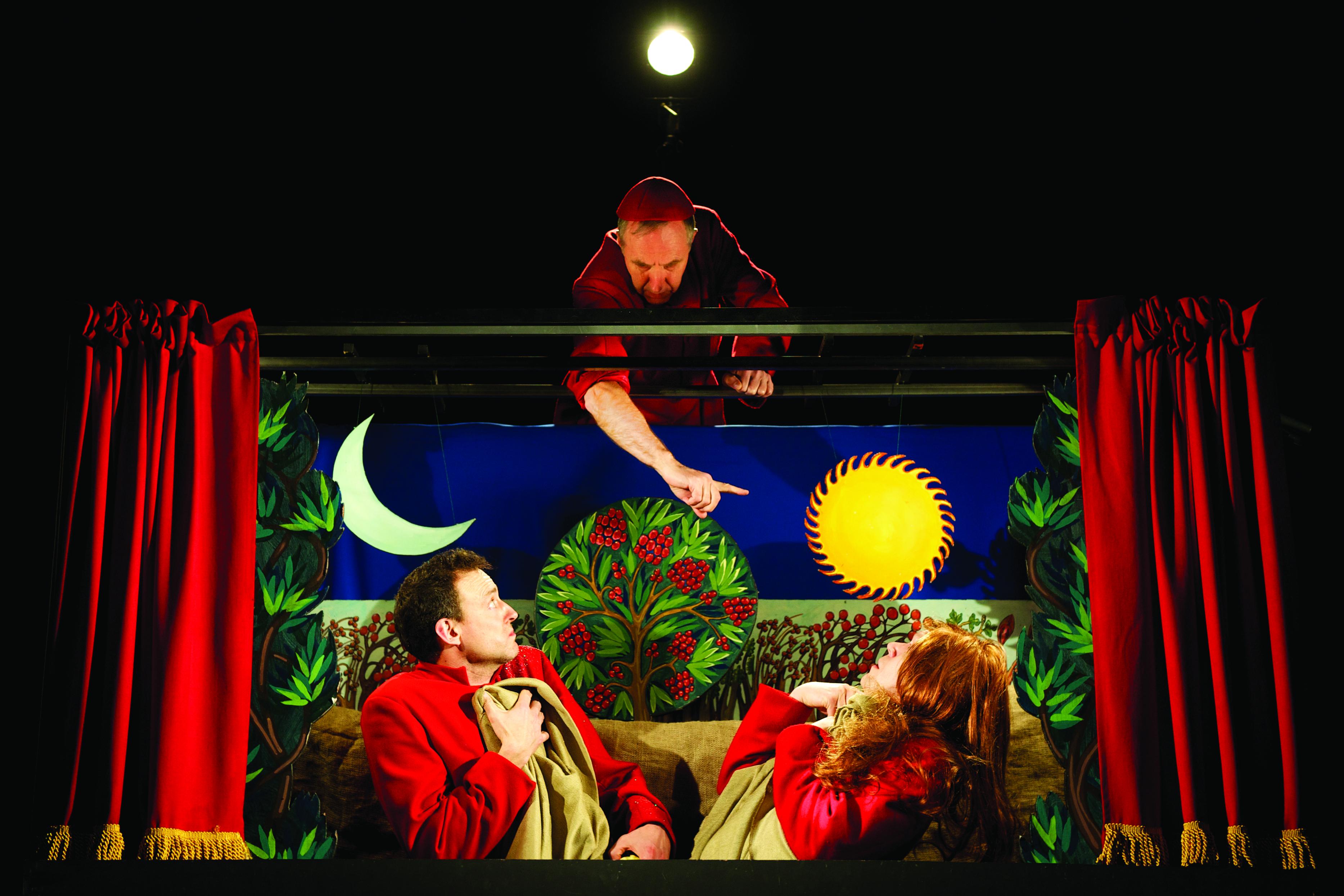 MCA Studio Open Doors
Museum visitors are invited to quietly come and go from the theater to observe the artists working on the production, The Cardinals.
MCA Talk First Night
Audience members are invited to stay at the end of the performance for a conversation with the artists, moderated by Peter Taub, Director of Performance Programs.
MCA Talk International Puppet Art
Mingle with the artists over complimentary breakfast and lunch as they expand on the new paradigms they are creating to engage the world today.
About the Artists
In 1991, friends and fellow theater artists James Yarker and Graeme Rose came up with the idea to form Stan's Cafe (pronounced "kaf") while eating at a spot called Stan's Cafe, near London's Brick Lane. Yarker and Rose, who had studied theater together at Lancaster University, wanted to make "original new theater that may not always look like theater." They chose Graeme's hometown of Birmingham, England, as the company's base. Working under the artistic direction of Yarker, who has directed most of the company's productions since its founding, Stan's Cafe comprises both long-term collaborators and associated artists, all from a variety of disciplines. The group's visually rich works include Of All the People in All the World, in which grains of rice represent population statistics, and The Just Price of Flowers, which uses the bubble of tulip prices in seventeenth-century Holland to explore the 2008 global financial collapse. Learn more about Stan's Cafe.