Featured Image
About
Tsusaka Taiko director Tatsu Aoki has been creating experimental films for more than 30 years. He screens a selection of rare 16 mm prints from his archive and introduces a digital print from his ongoing collaboration with choreographer Lenora Lee.
Program
Set in the late 1970s in North Chicago, 3725 traces the obsessions of a Japanese foreign student with the traditional Japanese toy kendama, jazz, and drugs, for an abstract portrait of Japanese culture's transformation and the disastrous explosion of an individual's inner life in the US.
Aoki employed the multiple exposure technique to film a busy intersection in downtown Chicago, where pedestrians pass each other, keeping to themselves, while inside they carry their own trails of history and discrete feelings.
This ongoing series draws from old, unexposed film accumulated and stored by Aoki over the past twenty-five years. Periodically, he randomly selects a batch of film rolls to expose and hand process, recording his present life onto the outdated celluloid. This process mirrors Aoki's journaling, writing daily, present-life observations into non-chronological notebooks.
Puzzle 2000

(2000)

, 20 min
A day trip to Lincoln Park Zoo turns into a colorful journey of light and shadow, evoking traveling spirits and obscure moving images.
The Detached

(2014)

, 12 min
Aoki's collaboration with choreographer Lenora Lee was filmed at Angel Island, popular for its expansive views of the San Francisco skyline and the former site of a US Bureau of Immigration inspection and detention facility, where officials detained, inspected, and examined approximately one million immigrants under the Chinese Exclusion Act of 1882. The Detached features Lenora Lee Dance performing in the East Garrison hospital, a US military processing station that was turned into a processing station for prisoners of war after the bombing of Pearl Harbor and a major point of embarkation for US troops headed toward the Pacific war zone.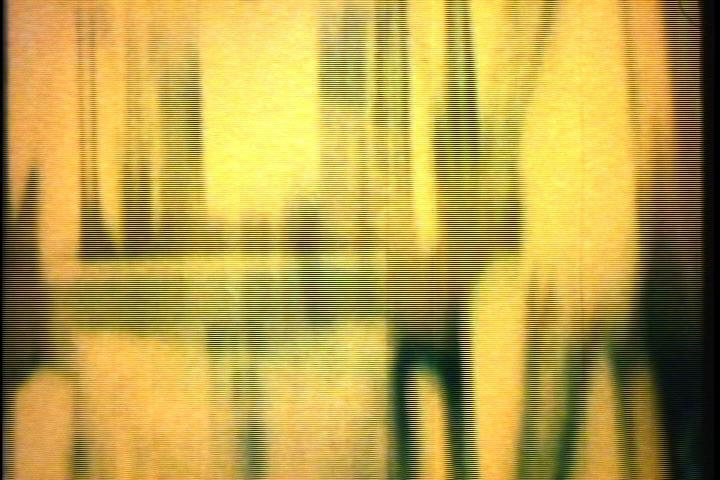 About the Artist
Tatsu Aoki is a prolific artist, a filmmaker, composer, musician, educator, and a consummate bassist and shamisen lute player. Based in Chicago, Aoki works in a wide range of musical genres, ranging from traditional Japanese music, jazz, experimental, and creative music and producing experimental films. Aoki was born in Tokyo in 1957 to Toyaki Moto, an artisan family proficient in Okiya, the tradition of working as booking and training agents for geisha in downtown Tokyo. At the age of four, Aoki became part of his family performance crew and received the essence of traditional Tokyo geisha cultural training and studies, which combine history with creativity. In the late 1960s, upon Tokyo's economic and social decline and his grandmother's passing, he shifted his training to American pop and experimental music. By the early 1970s, Aoki was active in Tokyo's underground arts movement as a member of Gintenkai, an experimental ensemble that combined traditional music and new Western forms. At the same time he began working in small-gauge and experimental films, influenced by his biological father, who was a movie producer at Shintoho Studio. In 1977, Aoki left Tokyo to study experimental filmmaking at the School of the Art Institute of Chicago, where he is now adjunct associate professor in the Film, Video, and New Media Department, teaching film production and history. He has produced more than 30 experimental films and is one of the most in-demand performers of bass, shamisen, and taiko. To learn more about Tatsu Aoki, visit.