Teacher Tour October: Unbound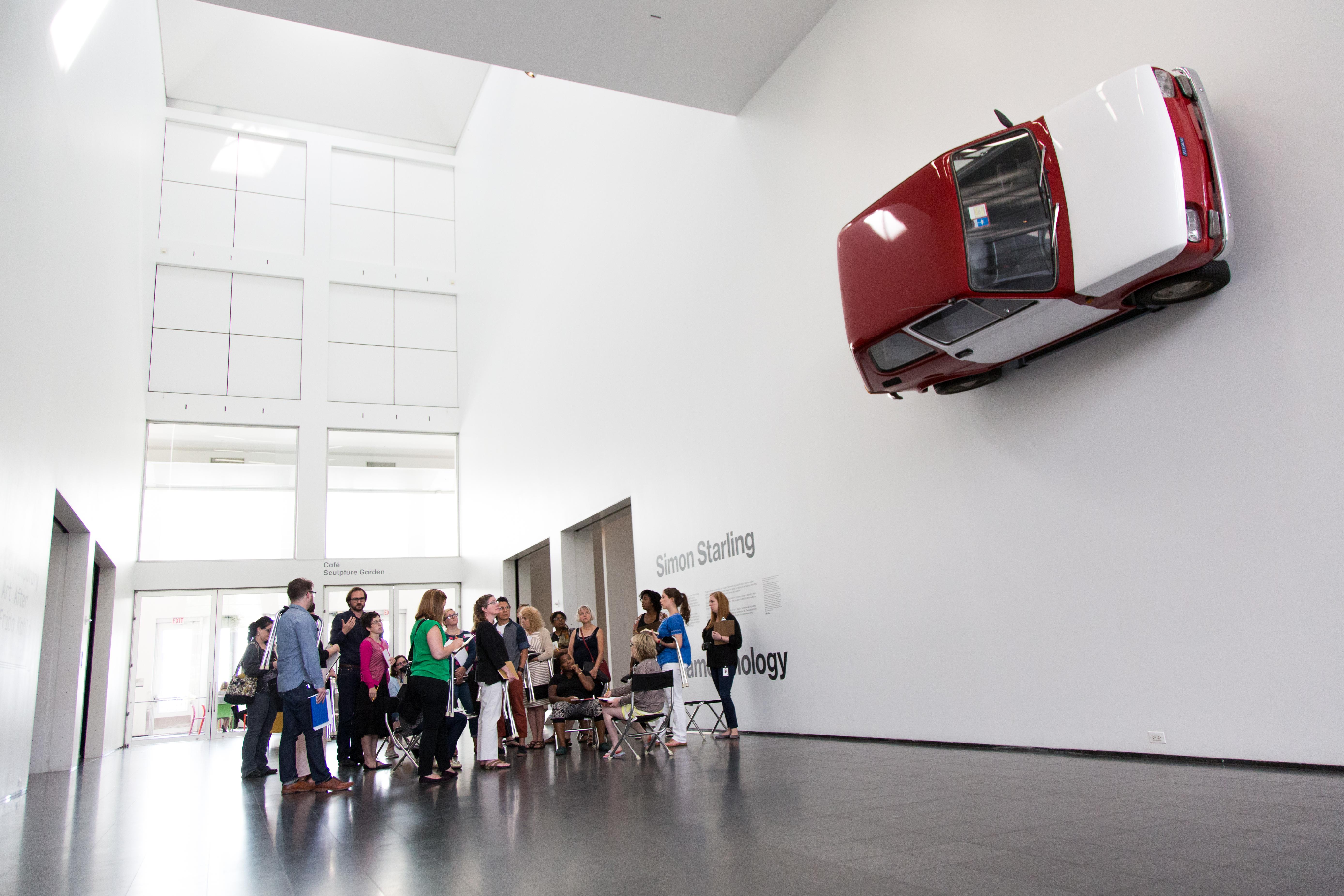 About
The MCA's galleries echo with lively voices every day. Join the conversation on a Teacher Tour. Teacher Tours are led by MCA Artist Guides who are experts at using inquiry and dialogue to engage students in learning about contemporary art and ideas.
At the October Teacher Tour, explore Unbound: Contemporary Art After Frida Kahlo, other current exhibitions, and learn what's coming up next. Talk about works of art with other curious educators and learners, and learn strategies to take back to your classroom to ignite dialogue with your students.
Frida Kahlo is arguably one of the most famous artists in the world and her reputation and persona have grown immensely since her death in 1954. Using two paintings included in a 1978 solo exhibition of the artist's work at the MCA, Unbound: Contemporary Art After Frida Kahlo brings her work into a dialogue with contemporary art. The exhibition includes work by 30 national and international artists who share Kahlo's spirit of rebellion and similarly assert themselves by inserting their multiple voices into the dominant discourses of contemporary art.
The MCA offers free teacher programs for Illinois teachers. Participants receive CPDUs. Vouchers for free parking in the MCA garage are provided pending availability.