MCA Studio: Manual Cinema, Mementos Mori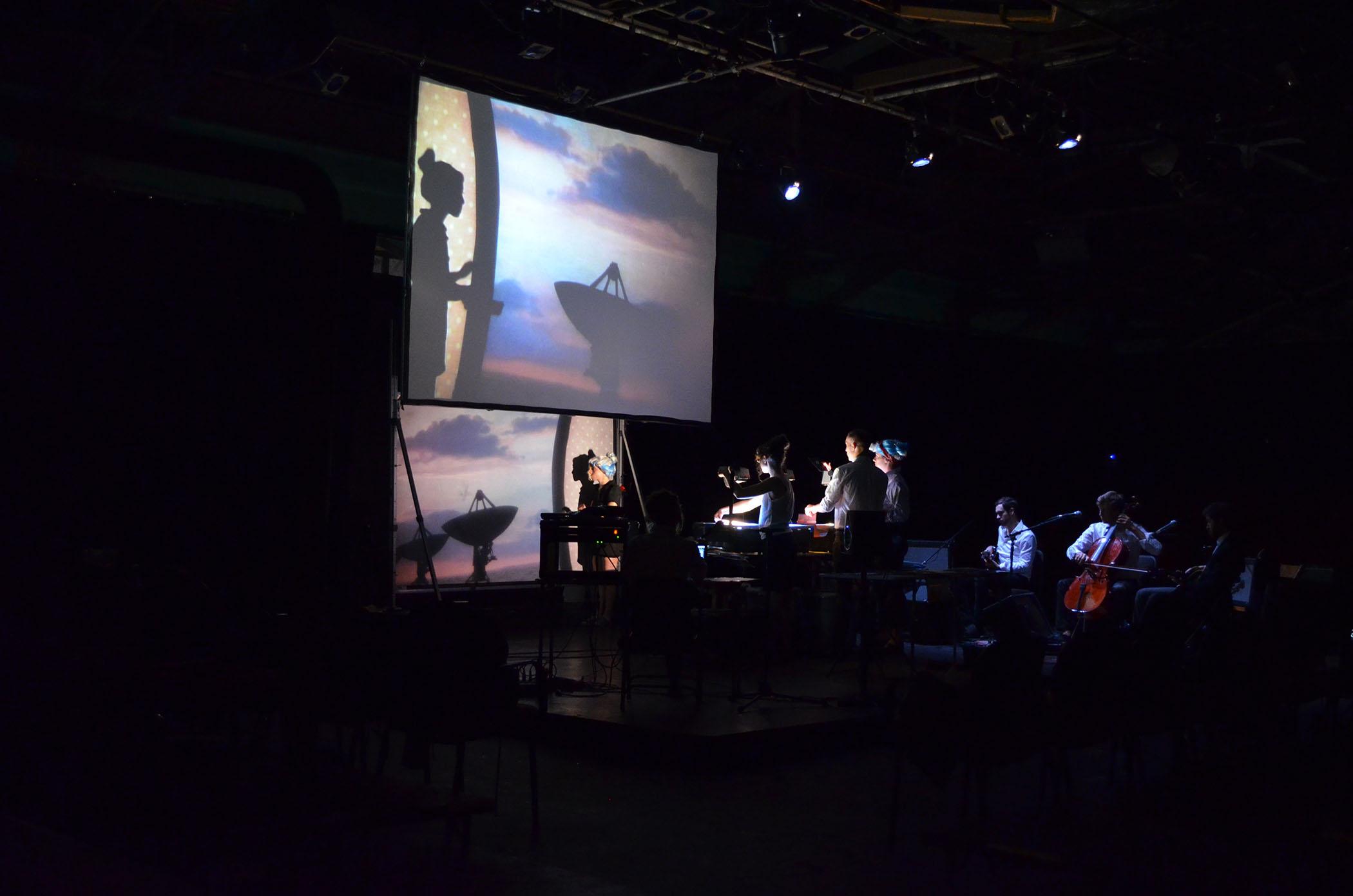 About
Be among the first to experience the newest work of Manual Cinema. The adventurous team of performers, composers, and visual artists conclude their MCA residency with a work-in-progress excerpt and discussion about Mementos Mori. This cinematic shadow puppet play addresses how digital culture is changing our relationship to death and dying.
Manual Cinema uses a handmade approach and live music to both create an immersive experience and simultaneously reveal how they do it—with over 300 paper shadow puppets, 7 overhead projectors, 6 puppeteers, 3 projection screens, 3 musicians, and 2 video cameras.
Mementos Mori is commissioned by the MCA and premieres at MCA Stage in January 2015 as part of the Chicago International Puppet Theater Festival.
Funding
Manual Cinema, Mementos Mori, is generously supported by Elizabeth A. Liebman.