Tuesdays on the Terrace Jason Stein Quartet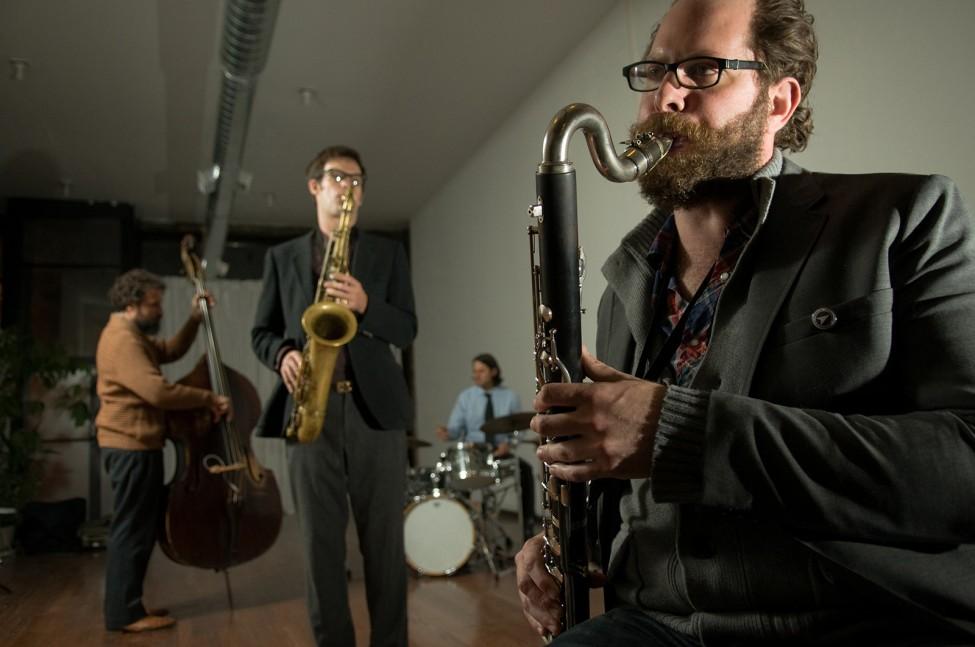 About
Join us for free live jazz concerts every Tuesday, June 3–September 9, 2014, 5:30 pm–8 pm.
A dinner buffet prepared by Wolfgang Puck Catering is available each week for $25 per person, and features a changing menu of dishes created using fresh, locally grown produce from the MCA Farmers' Market (see menu). Tables are limited—call 312.397.4034 or email to reserve your spot.
For a more casual evening, bring a blanket or rent an MCA lawn chair ($5 each) to relax on the garden lawn. Hamburgers, house-made sausages, and a variety of freshly made salads may be purchased from our outdoor grill along with cold beverages, wine, and seasonal cocktails from the cash bar on the lower terrace. Outside food and beverages are not allowed in the sculpture garden.
In case of rain, the event takes place inside Puck's Café.
Jason Stein was born in 1976 and is originally from Long Island, New York. Stein is one of a few musicians working today to focus entirely on the bass clarinet as a jazz and improvisational instrument. He studied at Bennington College with Charles Gayle and Milford Graves, and at the University of Michigan with Donald Walden and Ed Sarath. In 2005, Stein relocated to Chicago and has since recorded for such labels as Leo, Delmark, Atavistic, 482 Music, and Clean Feed. Stein has performed throughout the US and Europe.
He teams with fellow Chicagoans Keefe Jackson (tenor saxophone, contrabass clarinet), Joshua Abrams (bass), and Frank Rosaly (drums). The double-horn frontline allows for torrid, bop-rooted synchronicity and numerous moments of unfettered exploration.