MCA Studio: General Economy, Exquisite Exchange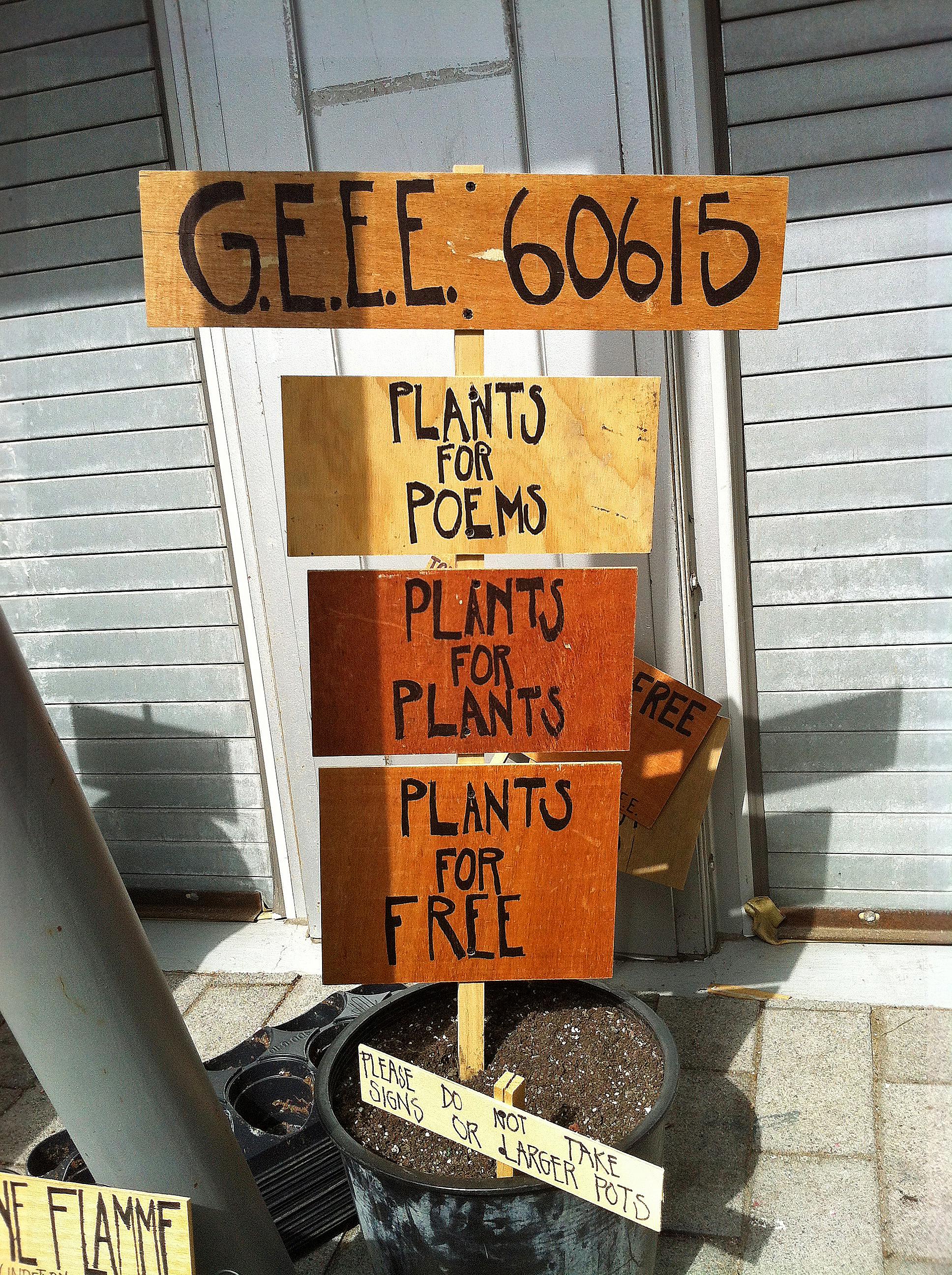 About
The ongoing project produced by Cream Co., General Economy, Exquisite Exchange (G.E.E.E.), uses studio-grown seedlings, multi-purpose plant-growing furniture pieces, and handmade signs to transform indoor and outdoor spaces into functional sites for community exchange. Neighbors and colleagues are invited to stop, shop, and share at G.E.E.E. where familiar forms of bartering are arrested on behalf of accepting a participant's declaration of value.
About the Artists
Cream Co. is a fluid theory/practice collective committed to art's capacity to reveal relationships between perception, ephemeral moments and social structures and to art's ability to collapse boundaries between the individual and the group, art and life, the mind and the senses.
G.E.E.E. currently operates at Theaster Gates's Archive House. Since its inception in 2010, G.E.E.E. has facilitated over 10,000 exchanges and abundant gardens in Hyde Park and Omaha.