Out There: Contemporary Practice, Art, and Civility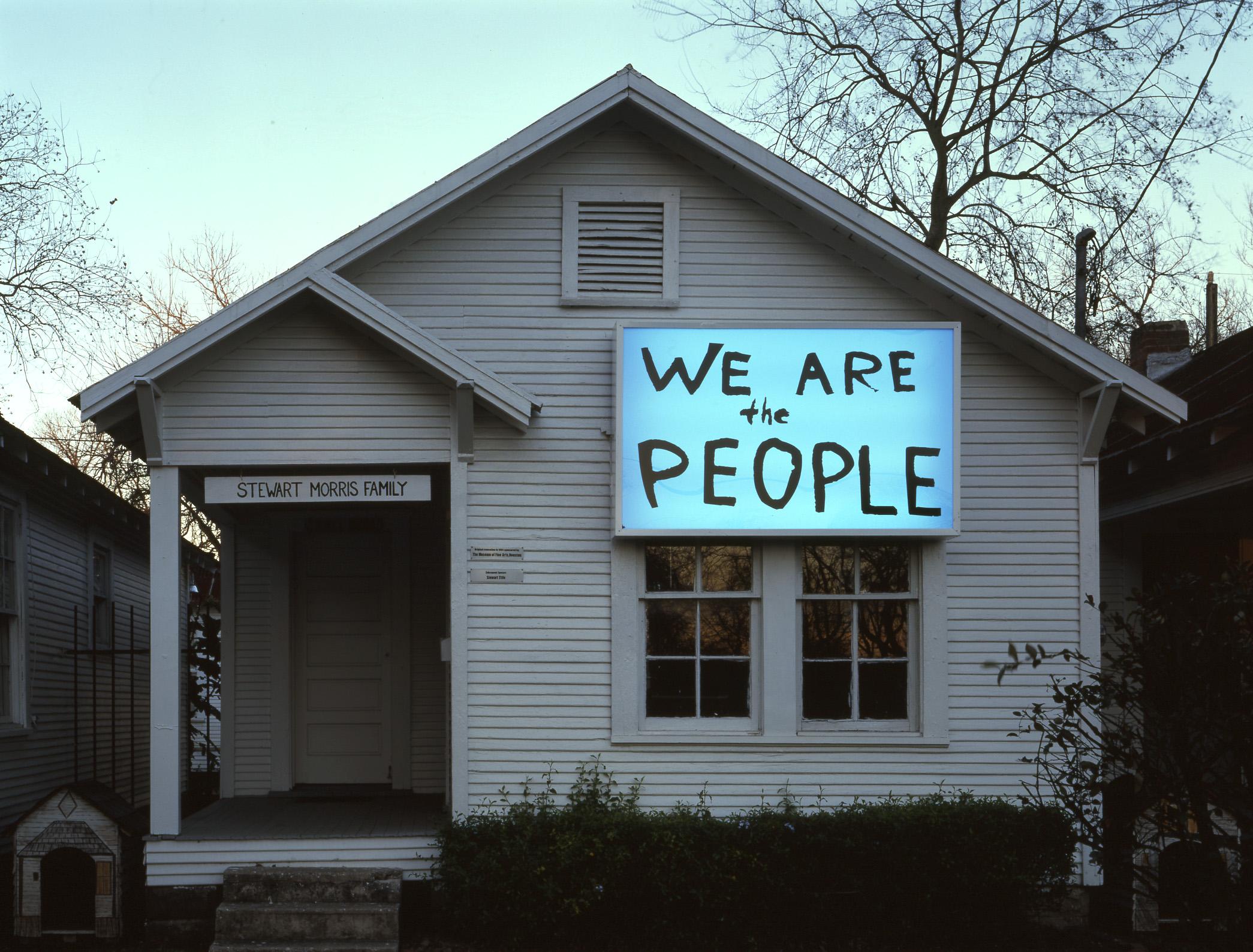 About
This Museum of Contemporary Art Chicago symposium explores the relationships among contemporary practice, civic engagement, art, and the work of museums. This daylong discussion brings together artists, activists, curators, educators, and historians to examine contemporary issues relating to collaboration, social practice, community outreach, and civic engagement. Complementing the day's program, K–12 teachers are invited to a special breakout lunch.
What are appropriate modes of behavior for both artists and museums? What are the ethical, critical, and practical questions practitioners are asking today? What methodologies, sensibilities, and artistic practices are changing the work of museums? This symposium considers these questions in the context of artistic innovation and critical inquiry, encouraging artists to discuss their work as it relates to museums as well as the world beyond gallery walls.
Share your ideas, thoughts, and photos before, during, and after the conference on Twitter and Instagram using: #OutThere2014.
Participants include: Tom Finkelpearl, commissioner of the New York City Department of Cultural Affairs, former executive director of the Queens Art Museum, and author of What We Made: Conversations on Art and Social Cooperation; Ernesto Pujol, performance artist, social choreographer, and educator; Vasif Kortun, curator, writer, teacher, and director of research and programs at SALT Istanbul; Design 99 founders Gina Reichert and Mitch Cope, who investigate new models of contemporary art and architectural practice in Detroit; Sally Tallant, executive director of the Liverpool Biennial, the UK Biennial of International Contemporary Art, and former head of programs at the Serpentine Gallery, London; Ivy Wilson, associate professor of english and director of American studies at Northwestern University; Rick Lowe, artist and founder of Project Row Houses (PRH), a nonprofit arts organization; Emmanuel Pratt, photographer, urban designer, and farmer, as well as director of Sweet Water Foundation in Chicago and professor of urban development; Can Altay, architect, artist, designer, and assistant professor at Istanbul Bilgi University Faculty of Architecture; Lisa Yun Lee, director of the School of Art and Art History at the University of Illinois at Chicago; and Amy Mooney, associate professor of art history and visual culture at Columbia College Chicago.
Convened by Heidi Reitmaier, Beatrice C. Mayer Director of Education, MCA Chicago, Out There is one of a series of ongoing public discussions hosted by the MCA each year to explore the role and identity of museums in the twenty-first century.
Reception
In partnership with Columbia College Chicago, the MCA invites you to attend a celebration of socially engaged art practice at the Glass Curtain Gallery, 1104 South Wabash. Artists, curators, and collaborators who participated in two recent exhibitions at Columbia College—Social Paper and RISK: Empa­thy, Art and Social Practice—will continue the day's discussions.
Highlights for K–12 Educators
The themes driving this symposium—collaboration, community, civic engagement, and the role of the arts—have clear pedagogical implications in and beyond the walls of the classroom. MCA Teacher Programs invites K–12 teachers to join us during the lunch hour for a special breakout meal. Hosted and conceptualized by local artists, this lunch will provide a sociable space for educators to discuss and debate the conference's driving questions. Teacher Resources will be provided to shed light on and extend thinking around the presenters and themes of the day.