MCA Screen: Whisky Time: Charlemagne Palestine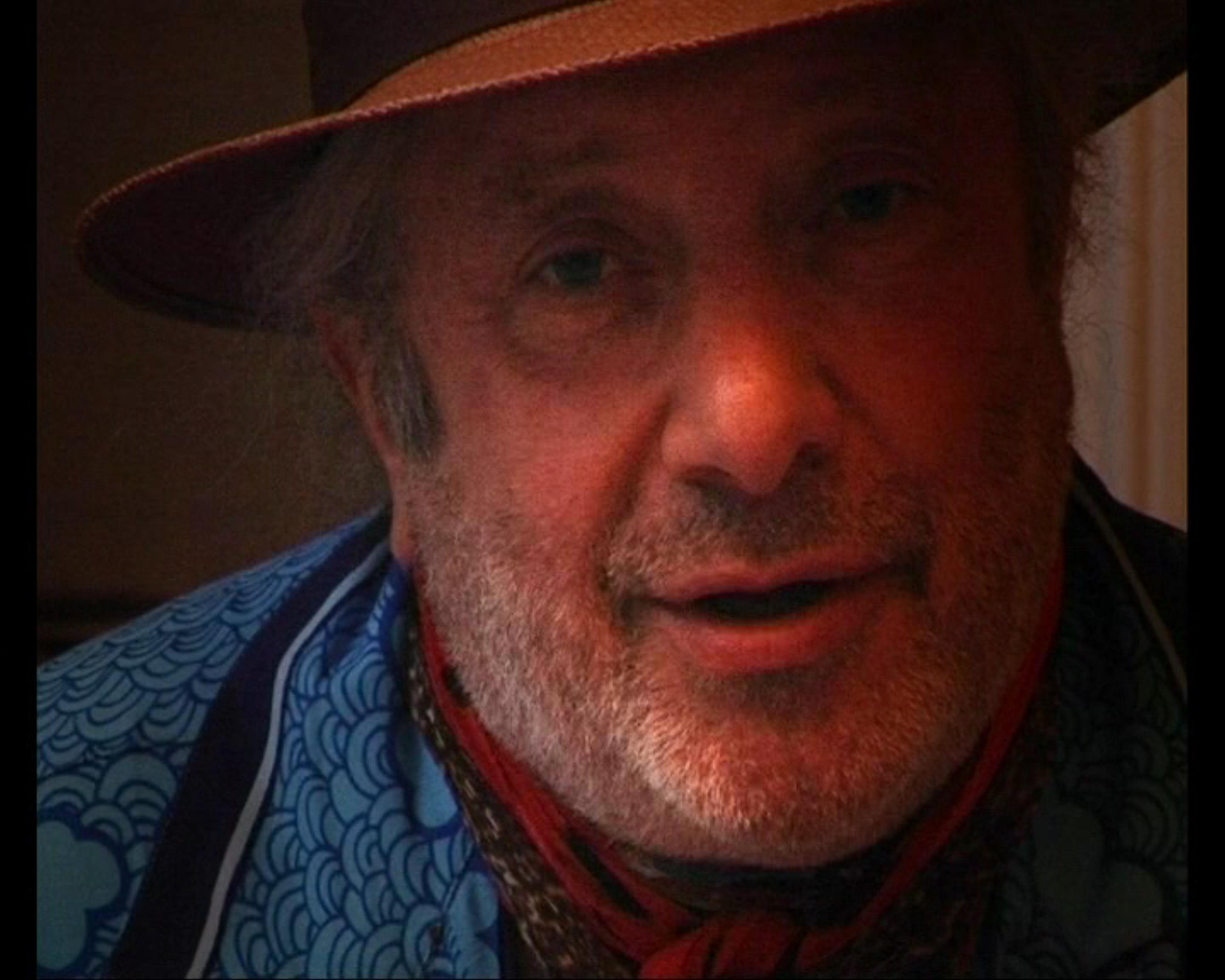 About
Every day, at precisely 5:30 pm, no matter where he is in the world and what he's doing, Charlemagne Palestine pours himself a glass of whisky. For this special Face the Strange program, the MCA presents the US premiere of Whisky Time: A Portrait of Charlemagne Palestine. Directed by Guy-Marc Hinant and Dominique Lohlé, the film presents a series of intimate conversations held at 5:30 pm between the legendary experimental composer and artist and the filmmakers.
This screening is presented in affiliation with CHARLECHICAGOMAGNE Week, a series of events that mark Charlemagne Palestine's visit to Chicago on March 13–17. CHARLECHICAGOMAGNE Week is organized by the Frequency Series.
Whisky Time was produced in Belgium in 2013 by Sub Rosa OME, CPC, Stempel, with the support of Centre du Cinéma et de l'Audiovisuel de la Fédération Wallonie-Bruxelles and VOO.
English and French, 57 minutes.
About the Artists
Charlemagne Palestine is an influential and internationally celebrated artist, who currently lives and works in Brussels. In recent years, he has collaborated with a diverse group of experimental musicians including Pan Sonic, David Coulter, Tony Conrad, and Michael Gira. He has released more than twenty solo albums and has performed in festivals around the world. He studied at New York University, Columbia University, Mannes College of Music, and California Institute of the Arts. He has received grants from the New York State Council on the Arts and National Endowment for the Arts, among other organizations. His work has been exhibited internationally, at festivals and institutions including the Venice Biennale, Italy; Whitney Museum of American Art, New York; the Museum of Modern Art, New York; Moderna Museet, Stockholm; Kunsthalle Basel, Switzerland; Long Beach Museum of Art, California; Museum of Contemporary Art, Houston; Palais des Beaux-Arts, Brussels; Stedelijk Museum, Amsterdam; Documenta 8, Kassel, Germany; Walker Art Center, Minneapolis; Art Institute of Chicago; Centre d'Art Contemporain, Geneva, Switzerland; and Musée d'Art Contemporain, Montreal.  Palestine's most recent solo exhibitions include Bodyy Musicxx at Sonnabend Gallery, New York (December 2013–February 2014). His work is currently on view in the group exhibition Ileana Sonnabend: Ambassador for the New at the Museum of Modern Art, New York (until ­April 21, 2014) and will be featured in the 2014 Whitney Biennial (March 7–May 25, 2014).
Guy-Marc Hinant founded OME—L'Observatoire—with Dominique Lohlé in 2001\. Together they direct a documentary series on the art of listening and noise. Their films works include Ghost of Silence (2013); Ecce Homo: Un portrait de Célestin Deliège (2011); I Never Promised You a Rose Garden: A Portrait of David Toop Through his Record Collection (2009); Luc Ferrari face à sa tautology (2007); and Hommage au Sauvage: Un portrait d'Henry Pousseur (2005).