Lillstreet Art Center, Clay Workshop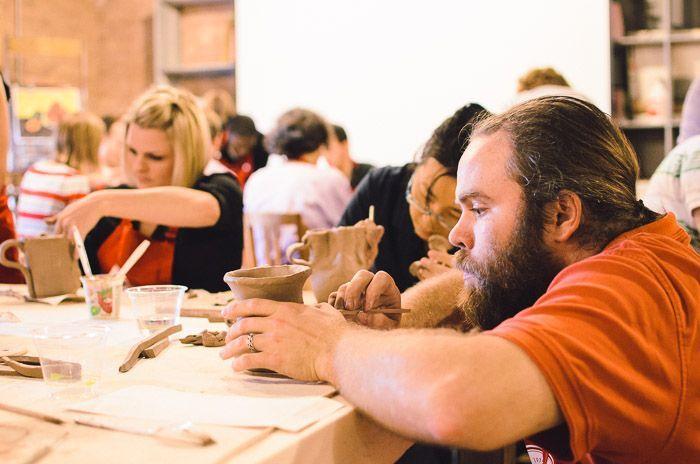 About
Teaching artists from Lillstreet Art Center lead a hands-on workshop in clay. The program is presented in conjunction with the exhibition William J. O'Brien. A Chicago-based artist, O'Brien often works in the studios at Lillstreet Art Center to produce his ceramic-based works.
About the Exhibition
William J. O'Brien, the artist's first major solo museum exhibition, demonstrates his prolific output in a broad range of media, from sculpture and ceramics to drawing, textiles, and painting. His works on paper usually feature exuberant colors and geometric patterning that mimic the automatic drawings of the Surrealists while faintly evoking psychedelia and dream paintings. His ceramics are playfully formed, often drizzled with vividly colored glazes, and exhibit a range of cultural references, from ethnographic objects of the ancient past to "face jugs" of the antebellum American South. His paintings are accumulations of pigment, fabric, string, and other materials that appear to droop toward the floor, and his sculptures of tenuously attached die-cut shapes, while stiff and upright, seem to create more negative space than positive forms.