Teacher Workshop: To Be Lost Is To Be Fully Present
About
Dig into exhibitions at the MCA to find exciting possibilities for your teaching through an artist-led workshop. Investigate works of art, make art, and develop innovative strategies to bring contemporary art to your classroom.
John Cage and Jimmy Robert negotiate that push-and-pull between exercising control and embracing chance in their artistic process. Cage and Robert also engage in forms of making that are process-based, experiential, and difficult to pin down—forms that invite us to ask "Where is the art?", or "When is the art?" This workshop uses the work of Cage and Robert as a springboard to consider the following questions:
How do we trust the artistic process as a set of experiments, taking seriously the role of risk-taking and intentional wandering?
How can we embrace the tension between choreography and improvisation as we prepare curriculum, make art, teach art, and think about art?
Explore these ideas through dialogue, performance, and making in this three-hour workshop, led by artist, Maria Gaspar. Gaspar is an interdisciplinary artist whose work includes sculpture, installation, performance and writing. Gaspar is interested in mythological sites, historical mutabilities, and location as catalyst for ideas. Her work has been exhibited across Chicago, Mexico City, and Iceland.
NOTE: MCA teacher programs are free for Illinois teachers. Participants receive CPDUs. Vouchers for free parking in the MCA garage are provided pending availability.
Images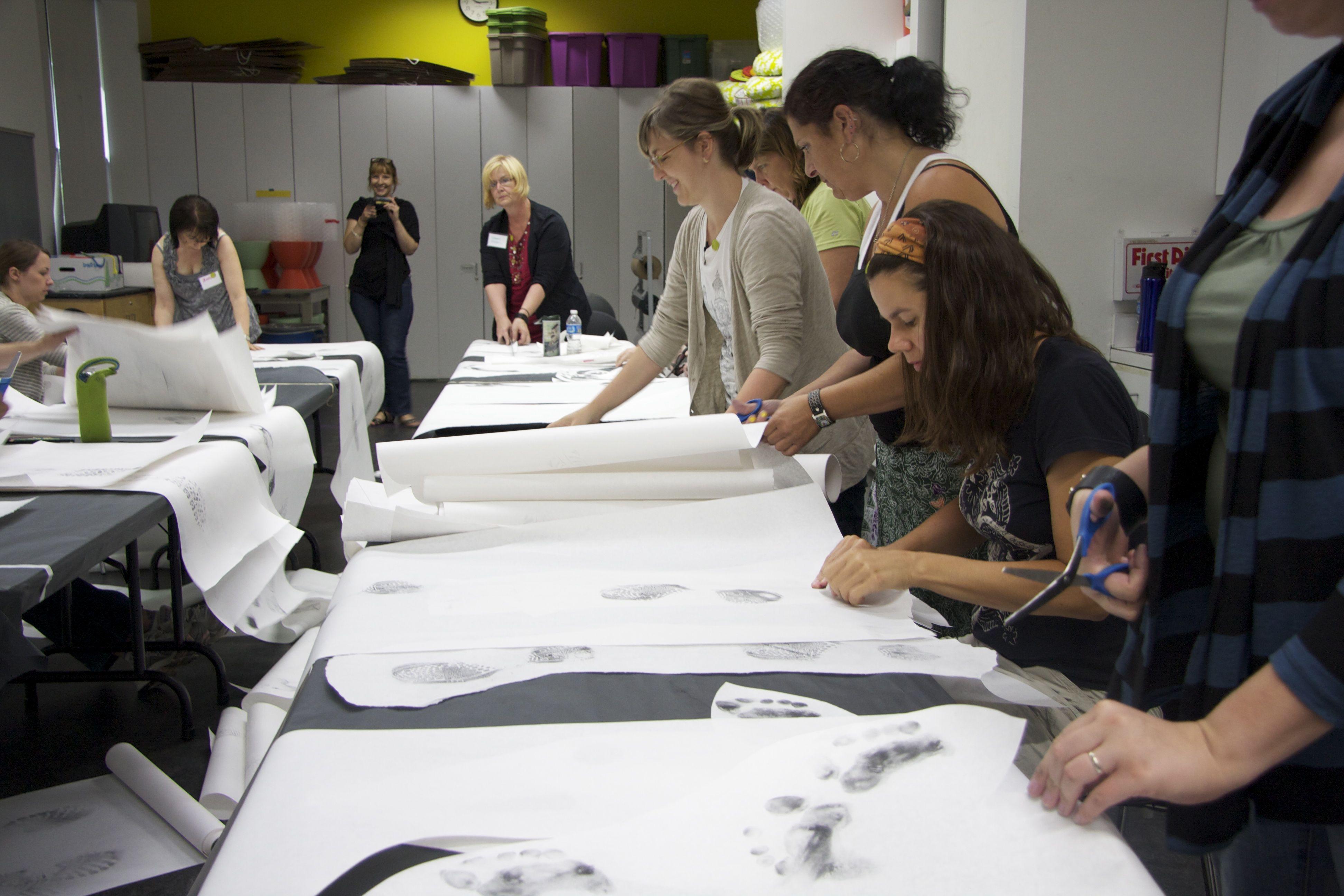 Funding
Support for teacher programs at the MCA is generously provided by the Polk Bros. Foundation. Additional generous support is provided by Crown Family Philanthropies and Discover.