Featured image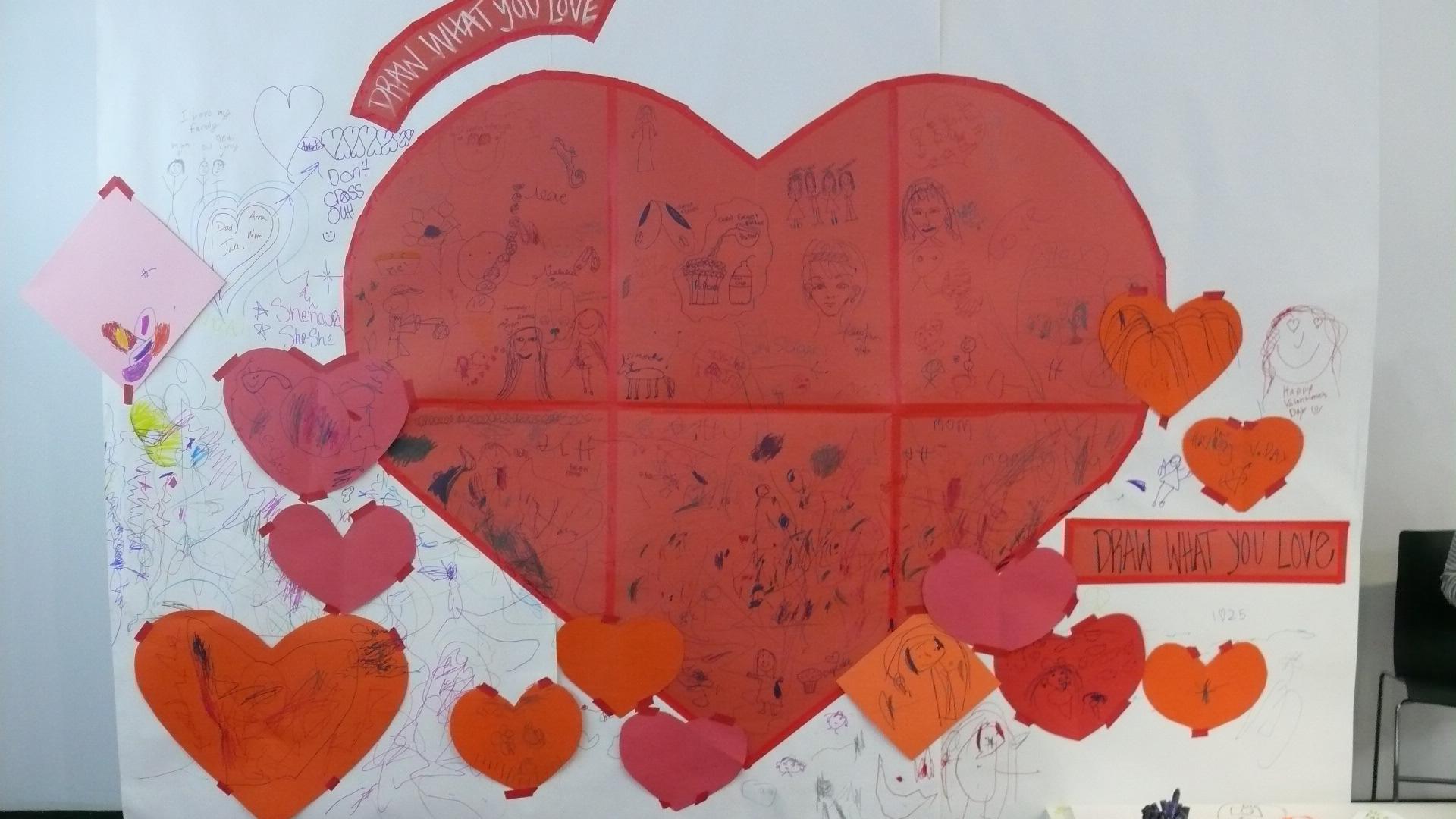 About
Shared art experiences. New every time.
Join the MCA in celebrating our love of art. Explore emotions through hands-on projects and enjoy the MCA's beloved collection.
Activities
Creation Station: Love Landscapes
Inspired by the drawings of Joseph Yoakum, make a watercolor of a real or imaginary place you love.
Education Studios, first floor
Creation Station: Alphabet of Emotions
With a color and shape-based alphabet invented by design practice Smith and Linder, tell a story about how you feel.
Education Studios, first floor
Creation Station: Mood Glasses
Create colored lenses with artist Jenna Deidel, then venture into the galleries to look through your creations. Does color affect our experience of art?
Lake Gallery (east side, fourth floor)
Creation Station: It's what's inside that counts
Inspired by the work of Andrea Zittel, create an environment inside a container with artist Katie Waugh.
Second-floor atrium
Explore the exhibition Seeing Is a Kind of Thinking: A Jim Nutt Companion as a family. Talk about the artwork and your ideas with artist Rachel Harper.
Funding
Additional support for Family Days in February is provided by the North Shore Affiliate of the MCA.