Play and Fear: Demystifying the Creative Process
Featured image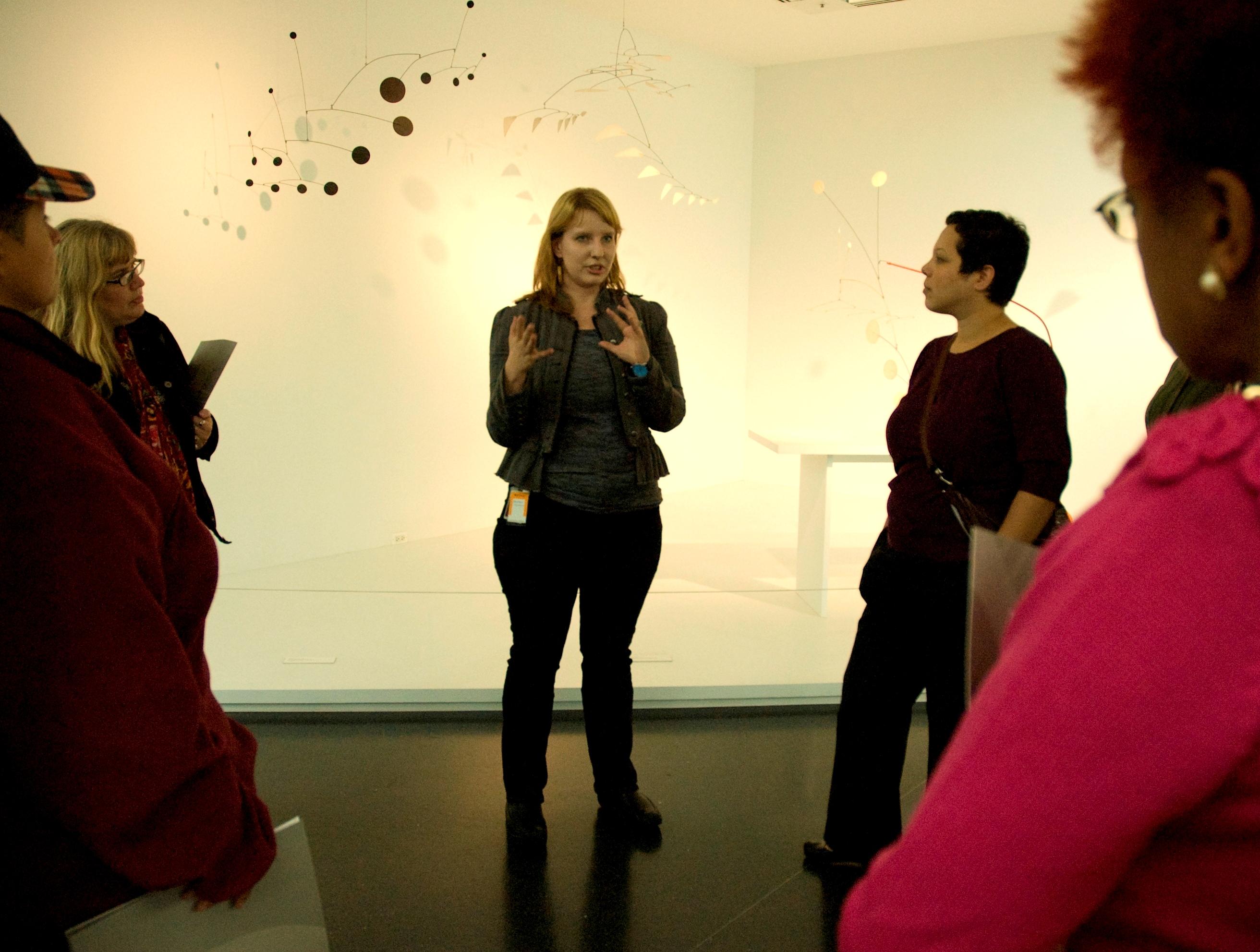 About
In the MCA exhibition Alexander Calder and Contemporary Art: Form, Balance, Joy, Calder's accessible, popular work is in dialogue with the more challenging aesthetics of contemporary artists. This juxtaposition, which examines how different artworks invite different types of engagement to provoke thought, pleasure, or discomfort, serves as the focus of this teacher workshop. Following Calder's example, we awaken a playful spirit, and together seek ways to bring that attitude into the classroom. Games, discussion, and hands-on projects explore how fear affects our powers of perception, and how a playful approach might deepen our ability to see, understand, create, and learn.
Alexander Calder and Contemporary Art: Form, Balance, Joy closes October 17 at the MCA. With more than 50 Calder works on view, you won't want to miss this opportunity to rediscover Calder's significance and reconsider his influence and innovation!
MCA teacher programs are FREE and available for Illinois teachers of all grade levels and subject areas. Participants receive CPDUs. Vouchers for free parking in the MCA garage are provided pending availability.
Space is limited and pre-registration is required. To register, call the MCA at 312-397-3838 or email [[email protected]](mailto: [email protected]).