History, Violence, Disquiet
Featured image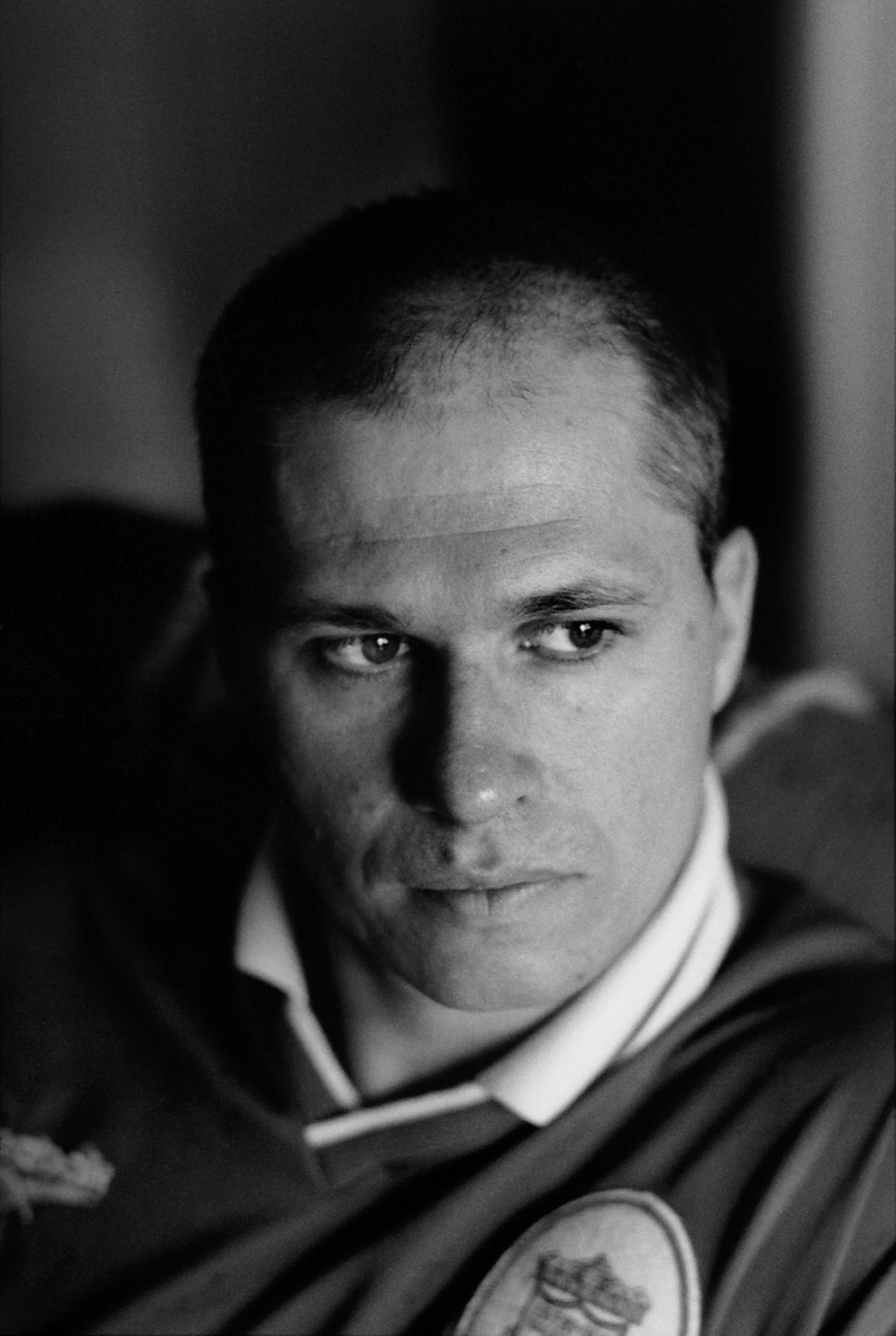 About
How do we reckon with modern history's traumas? How do the arts confront the fragmented and distancing narratives of violence presented in mass media? And how does art today conjure a psychic state that allows us to sense, question, and re-envision the collective stories of the present and past century?
This afternoon symposium explores these questions through literature, experimental theater, and visual art. Opening with an introduction by MCA Pritzker Director and Luc Tuymans cocurator Madeleine Grynsztejn, the program features a reading by writer Aleksandar Hemon; a conversation with members of the performance group Superamas; and a conversation with artist Luc Tuymans led by curator and writer Hamza Walker.
A book signing, featuring Luc Tuymans and Aleksandar Hemon, takes place following the talk.
About the Speakers
One of Europe's most celebrated young theater companies, Superamas broke out internationally with their first theatrical production, Building, in 1999\. Since then, the Vienna- and Paris-based company has performed in a variety of different international cities including Berlin, Paris, and Frankfurt. Superamas performs their work EMPIRE (Art & Politics) on October 2 and 3\. The performance is presented in conjunction with the exhibition Luc Tuymans. Read an article published in Dance Theater Journal on Superamas by critic Jeroen Peeters.
Aleksandar Hemon is the author of The Lazarus Project, which was a finalist for the 2008 National Book Award and National Book Critics Circle Award, and three collections of short stories: The Question of Bruno; Nowhere Man, which was also a finalist for the National Book Critics Circle Award; and Love and Obstacles, which was published by Riverhead Books in 2009\. Hemon is also the editor of Best European Fiction 2011, published by Dalkey Archives Press. Born in Sarajevo, Hemon visited Chicago in 1992, intending to stay for a matter of months. While he was there, Sarajevo came under siege, and he was unable to return home. Hemon wrote his first story in English in 1995\. He was awarded a Guggenheim Fellowship in 2003 and was named MacArthur Foundation Fellow in 2004\. He lives in Chicago.
Luc Tuymans is considered one of the most significant European painters working today, as well as an enduring influence on younger and emerging artists. Born and raised in Antwerp, where he lives and works, Tuymans is an inheritor to the vast tradition of northern European painting. Interested in the lingering effects of World War II on the lives of Europeans, Tuymans explores issues of history and memory, as well as the relationship between photography and painting, using a muted palette to create canvases that are simultaneously withholding and disarmingly stark. Drawing on imagery from photography, television, and film, his distinctive compositions make ingenious use of cropping, close-ups, and framing, and offer fresh perspectives on the medium of painting as well as cultural issues affecting society at large.
Hamza Walker is the 2010 recipient of the Ordway Prize, which acknowledges the contributions of a curator/arts writer whose work has had significant impact on the field of contemporary art. He was born in New York City, and lives in Chicago, where he is the Director of Education and Associate Curator for the Renaissance Society at the University of Chicago. He is also on the faculty of the School of The Art Institute of Chicago. He has written for Trans, New Art Examiner, Parkett, and Artforum, and authored catalogue essays on Darren Almond, Rebecca Morris, Giovanni Anselmo, Thomas Hirschhorn, Moshekwa Langa, and Katharina Grosse. At the Renaissance Society, Walker most recently curated a solo exhibition of photographs by Chicago-based artist Anna Shteynshleyger. This year he will also organize the first United States exhibition of works by Antwerp native Anne-Mie van Kerckhoven. Walker currently is on the boards of Noon, a literary annual publishing short fiction; Lampo, a new and experimental-music presenter; and The Chicago Public Art Group. Prior to his work at the Renaissance Society, Walker was the Public Art Coordinator for the City of Chicago, Department of Cultural Affairs.
Funding
This program has been made possible by the generous contributors to the Allen M. Turner Tribute Fund, honoring his past leadership as Chairman of the MCA Board of Trustees.