Family Day: Form, Balance, Joy
Featured image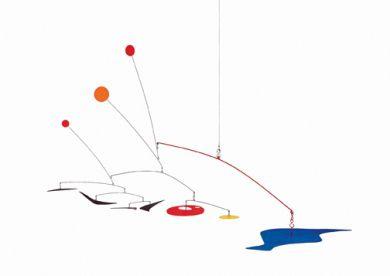 About
Shared art experiences. New every time.
Kick-off a new season of MCA Family Days by celebrating the artists in the Alexander Calder and Contemporary Art exhibition. Work with artists, tinker with materials and forms as you create, and share time in the galleries as a family.
Activitites
Creation Station 1: The Neighborhood Big Draw
Work with artist Jenna Deidel as the MCA Chicago participates in the Neighborhood Big Draw, a drawing celebration taking place today in communities across the United States. The Neighborhood Big Draw is copresented with the Streeterville Organization of Active Residents (SOAR).
MCA plaza (if rain or wind: 4th floor)
Creation Station 2: Light as a Feather
New this year: A creation station specifically geared for little ones up to four years old. Join artist Rachel Harper to explore feathers and other seemingly weightless materials.
In Tot Spot on first floor
Creation Station 3: From Flat to Fantastic
What can you build with a piece of paper? Transform this two-dimensional material into standing sculptures with artist Annie Heckman.
Fourth floor
Scavenger Hunt
Solve riddles as you explore the exhibition Alexander Calder and Contemporary Art: Form, Balance, Joy. Claim your prize at the main-floor registration table once your search is complete.
Second floor
Look and Learn
Perfect for ages 5 and up. Choose a special object and a descriptive word, then use these things to start a conversation about what you see in the galleries with artist Alex Chitty.
Second floor
Tot Spot
Refreshments await you on the ground floor where you and your family can recharge between art-making activities.
First floor