Workshop: Diego Piñón, Butoh Ritual Mexicano
Featured image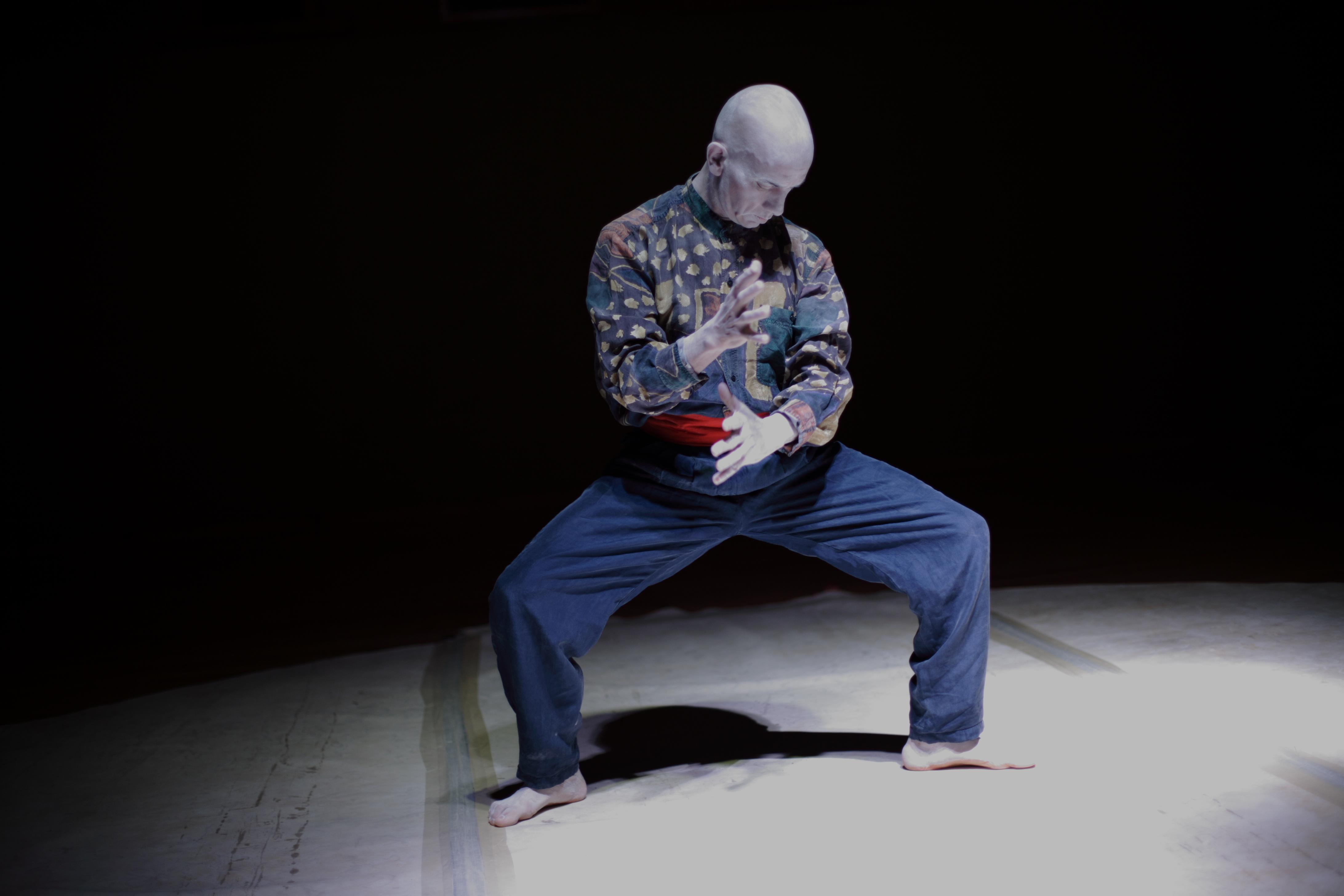 About
Diego Piñón leads adults of all skill-levels in group exercises that engage perception, imagination, and creativity to support the deep expression of individuals' experiences. Students learn to use the body to awaken vital energy and transform perceived limitations. The process is emotionally intense but physically adaptable to all abilities and appropriate for anyone wishing to cultivate dynamic, creative, embodied, energetic exchange.
Wear clothes that keep you warm/cool as needed and allow freedom of movement. We will work in bare feet. Please bring water/small snack because there will only be short breaks. Bring a notebook if you wish as well.
Based in Tlalpujahua, Michoacán, Diego Piñón is a world-renowned master of butoh, the Japanese-derived ritual dance form. Several interdisciplinary artists have received training from Piñón, notably Teatro de Ciertos Habitantes, whose US-premiere of El Gallo: opera for actors is being presented by MCA this fall (Oct 6–10). Piñón's butoh repertory tours the US, Japan, Canada, and Europe. His popular workshops draw from the Mexican landscape and integrate cross-cultural connections. Piñón has gained a large Chicago following by guest-teaching for six years through the auspices of Blushing Poppy Productions, which is dedicated to advancing the butoh art form.
This workshop marks Piñón's return to the MCA after a sold-out workshop November 2009 and is jointly presented again with Blushing Poppy. Piñón's workshop also advances MCA's commitment to the development of new work by engaging him with members of The Curious Theatre Branch for private training earlier in September. Curious Theatre is led by Jenny Magnus, who, at MCA's invitation, is creating a large-scale interdisciplinary work for the company, with a world premiere planned for fall 2010.