Coffee and Art: On Production Site
Featured image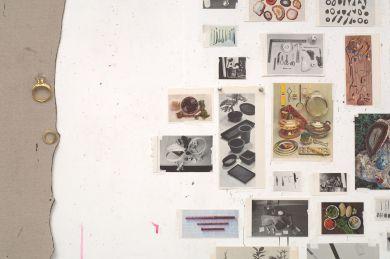 About
A new art history short class. One session, one focus.
Coffee, conversation, and great artworks . . . what better way to start a Saturday morning? Experience it for yourself as you look carefully at works on view in the MCA's galleries. Then make connections to other artworks, histories, and ideas as you take part in a relaxed, facilitated discussion that helps you think through the art of our time. Led by experts from Chicago's art community. No previous knowledge necessary.
Shannon Stratton, co-founder and director of threewalls, guides participants as they consider material qualities and evidence of studio processes in the artworks of Production Site. Stratton is a Canadian-born cultural worker teaching art history and arts administration at the School of the Art Institute of Chicago.
Funding
This program is made possible through the continuing support of the Friends of Edwin A. Bergman Fund.