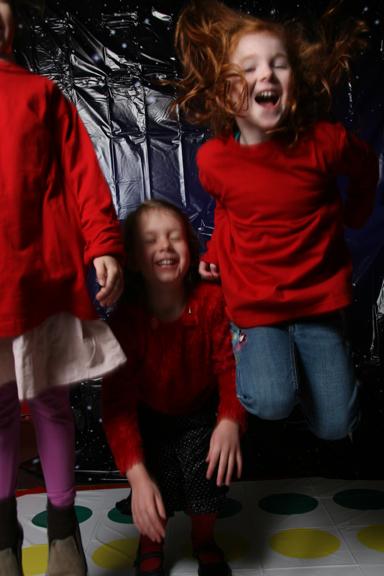 Family Day: Shelter from the Storm
Cozy up at the MCA as we share stories, watch movies, and invent spaces that will help to weather the cold season.
Activities
First floor

Idea Factory
Make a collage and draw your responses to Liam Gillick's exhibitions, then bind your ideas into a book.

Second floor

Shelter from the Storm
Create a print based on your ideal place to live.

First floor

William Wegman: Selected Works: Reel 4
William Wegman is famous for his hilarious and touching photographs of dogs. Watch these shorts that show Wegman and his first dog, Man Ray, in their daily life.

Ground floor, in Tot Spot; repeats every hour

Look Learn
Learn about the art of Alexander Calder by doing hands-on experiments that test balance.

Fourth floor

Tot Spot
Recharge between art-making activities with refreshments.