Gallery Talk: Life Cycle of Products with Steve Belletire
Featured image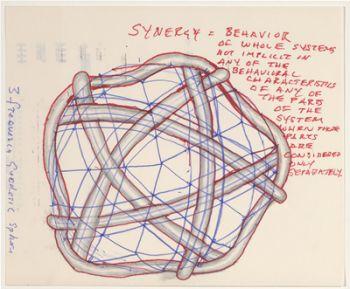 About
In this series, artists, filmmakers, designers, architects, ecologists, anthropologists, and educators consider Buckminster Fuller's legendary work and enduring influence in thematic explorations of the exhibition.
Industrial designer Steve Belletire discusses the life cycle of products.
About the Speaker
Steve Belletire is an associate professor of industrial design at Southern Illinois University, Carbondale. Initially a design consultant working with clients such as 3M, Black & Decker, and Gateway, to bring successful products to commercial, consumer, and industrial markets, Belletire is currently a design educator, focused on issues of sustainable and environmentally appropriate design. Belletire is one of the cocreators of Okala, an undergraduate ecodesign course in use by design education programs throughout North America. As a continuation of Okala, he worked with the Industrial Designers Society of America (IDSA) and the EPA to form a funded partnership to help bring tools and knowledge to design professionals.
Funding
These talks are made possible through a generous gift to the Chicago Contemporary Campaign by the Marshall Frankel Education Fund and The Barr Fund.