Featured image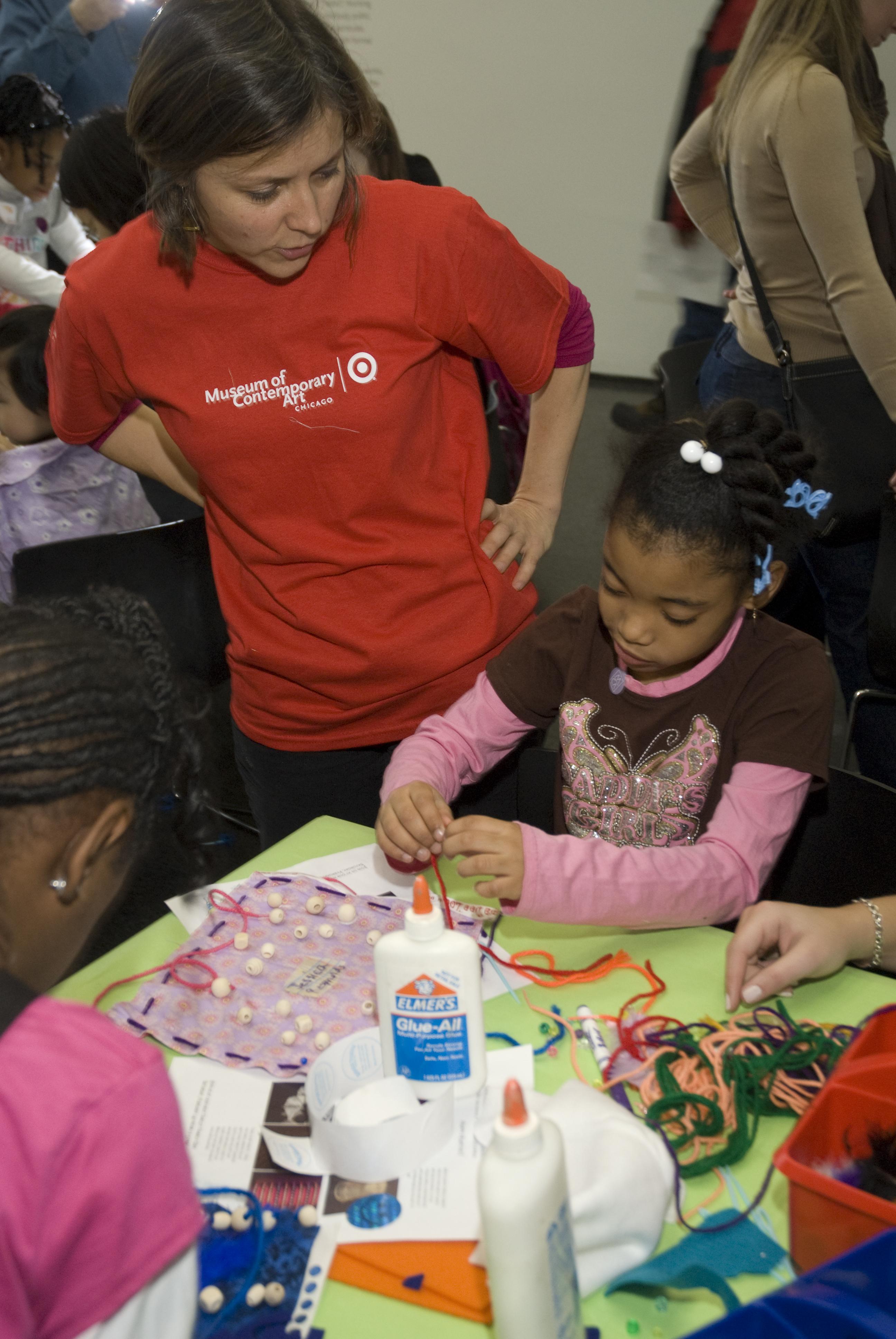 About
Free for families with children ages 12 and under.
Join the MCA and Target to celebrate our love of art. Enjoy hands-on projects, make a valentine, and take a tour of the MCA's beloved collection.
We want you to have a wonderful experience. Groups of 20 or more must contact the education department at 312-397-3841 two weeks before the event to determine if space is available. Additional fees may apply.
Activities
Fourth floor
Create a box of your favorite things by making cut-outs and transferring images from magazines.
Fourth floor
Inspired by artist Sarah Sze, create an installation that shows the names and symbols of people and things you love.
Second floor
Use fabric, beads and Velcro to make a unique gift for a friend.
Ground floor
Cut and crimp old maps to create a collage of what's in your heart.
Ground floor
Refreshments await you on the ground floor, where you can recharge in between art-making activities.
Funding
Target Family Days are sponsored by
Support for Family Programs is provided in part through the MCA Women's Board Family Education Initiative. Additional support is generously provided by Seyfarth Shaw LLP.