event description
Jenny Holzer and Joseph Grigely explore the relationship between art, language, and ideas. Families can draw inspiration from these artists and create word art, such as poems, that create animal shapes, and more.
Activities
1\. Learn to Sign
Work together to learn songs and poems in sign language.
Fourth floor
2\. What's the Big Idea?
Find your voice and be heard! Place your most important questions on display at the museum.
Fourth floor
3\. Mini-Quilts
Learn basic sewing techniques and create a neat quilt.
Second floor
4\. A Word Tells a Thousand Pictures
Create self-portraits out of words that descried your personality.
Ground floor
5\. Tot Spot/Break Time
Refreshments await you on the ground floor, where you can recharge in between art-making activities.
Ground floor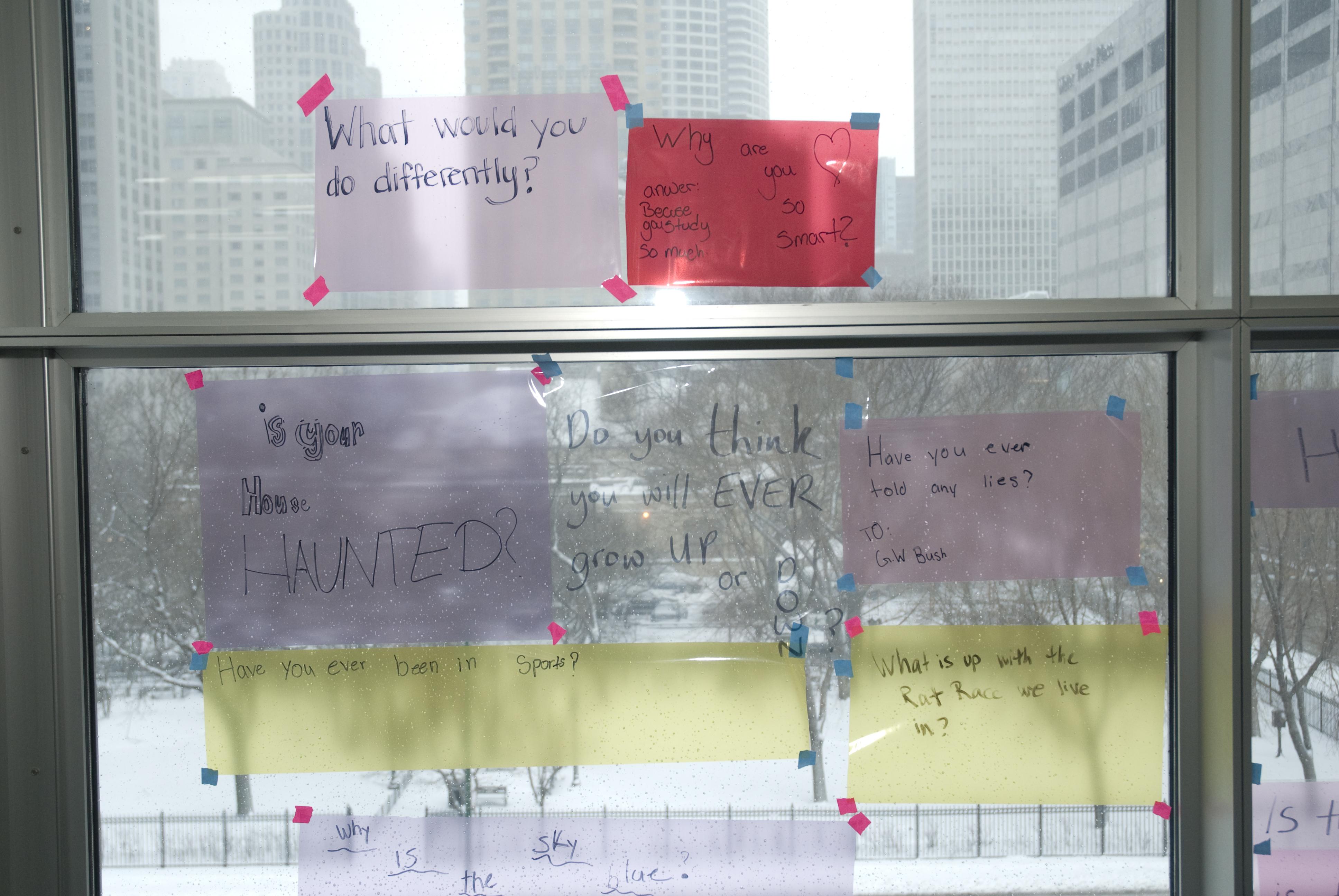 Funding
Target Family Days is sponsored by
Support for Family Programs is provided in part through the MCA Women's Board Family Education Initiative. Additional support is generously provided by Seyfarth Shaw LLP.