event description
Jump down the rabbit hole with Alice! The MCA teams up with the Lookingglass Theatre Company to bring you a day of art making, theater workshops, performances, and more to help you imagine and create new worlds!
Family Days take place every Second Saturday from 11 am to 3 pm at the MCA. Admission to Family Day is free for families with children 12 and under.
ACTIVITIES
ALICE AND THE MADHATTER'S TEA PARTY
Noon–2 pm, starts every 15 minutes, first floor
Lookingglass Theatre Company presents acting workshops based on the kooky adventures of Alice and Wonderland.
FACE PAINTING
11:30 am–2:30 pm, first floor
Professional make-up artist from the Lookingglass Theatre Company paintS your face as the character of your choice.
WONDEROUS WORLD
First floor
Create your own imaginary world within a box using different collage materials.
THE NOSE KNOWS
Second floor
What's in a nose? We say everything. Become an animal or just make changes to your current nose in this hand-on art project.
Enjoy some of your favorite refreshments and decorate cookies with Whole Foods.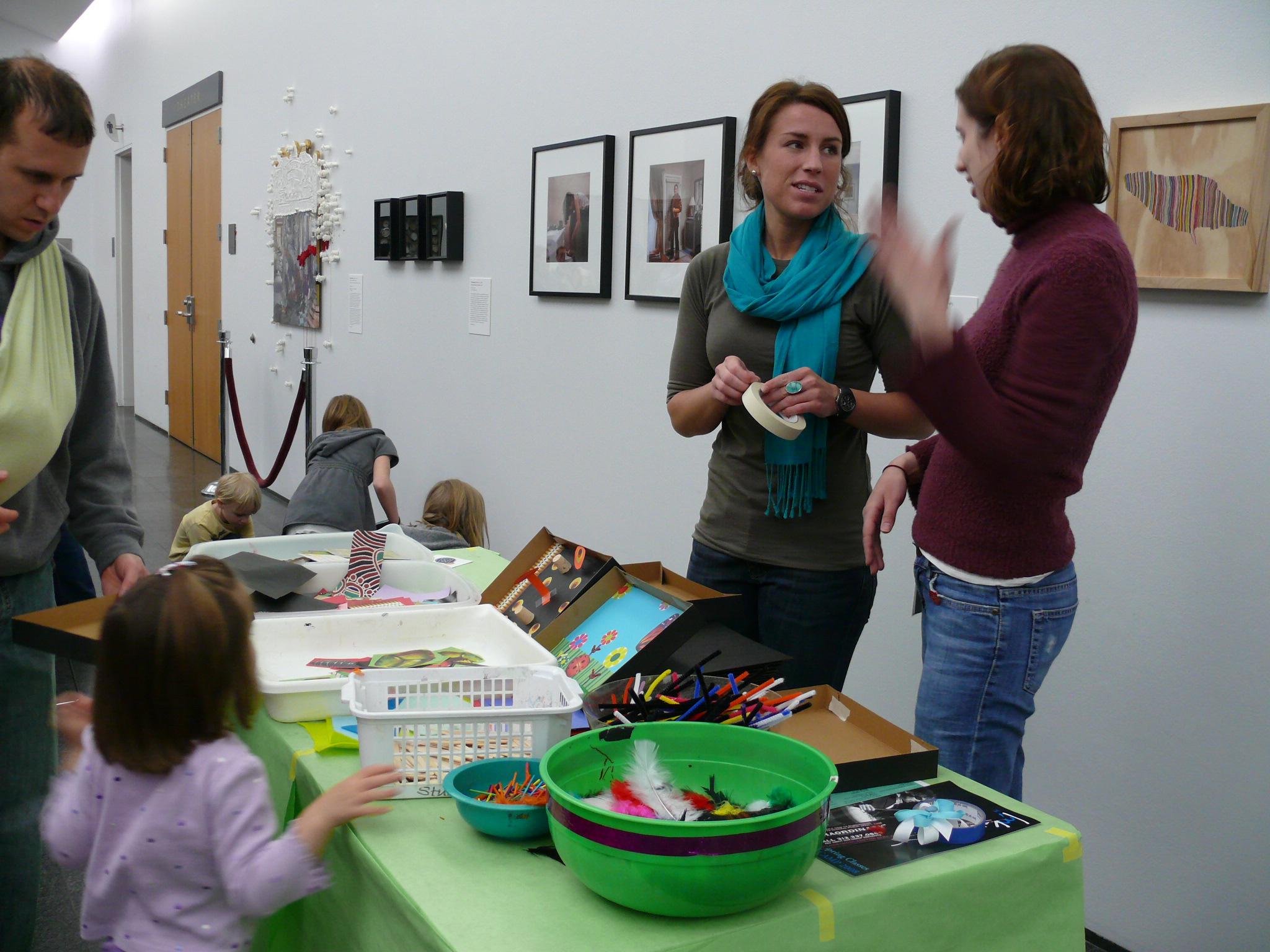 Funding
Family Days are sponsored by
Support for Family Programs is provided in part through the MCA Women's Board Family Education Initiative. Additional support is generously provided by the Mericos Foundation.