Eighth Blackbird Residency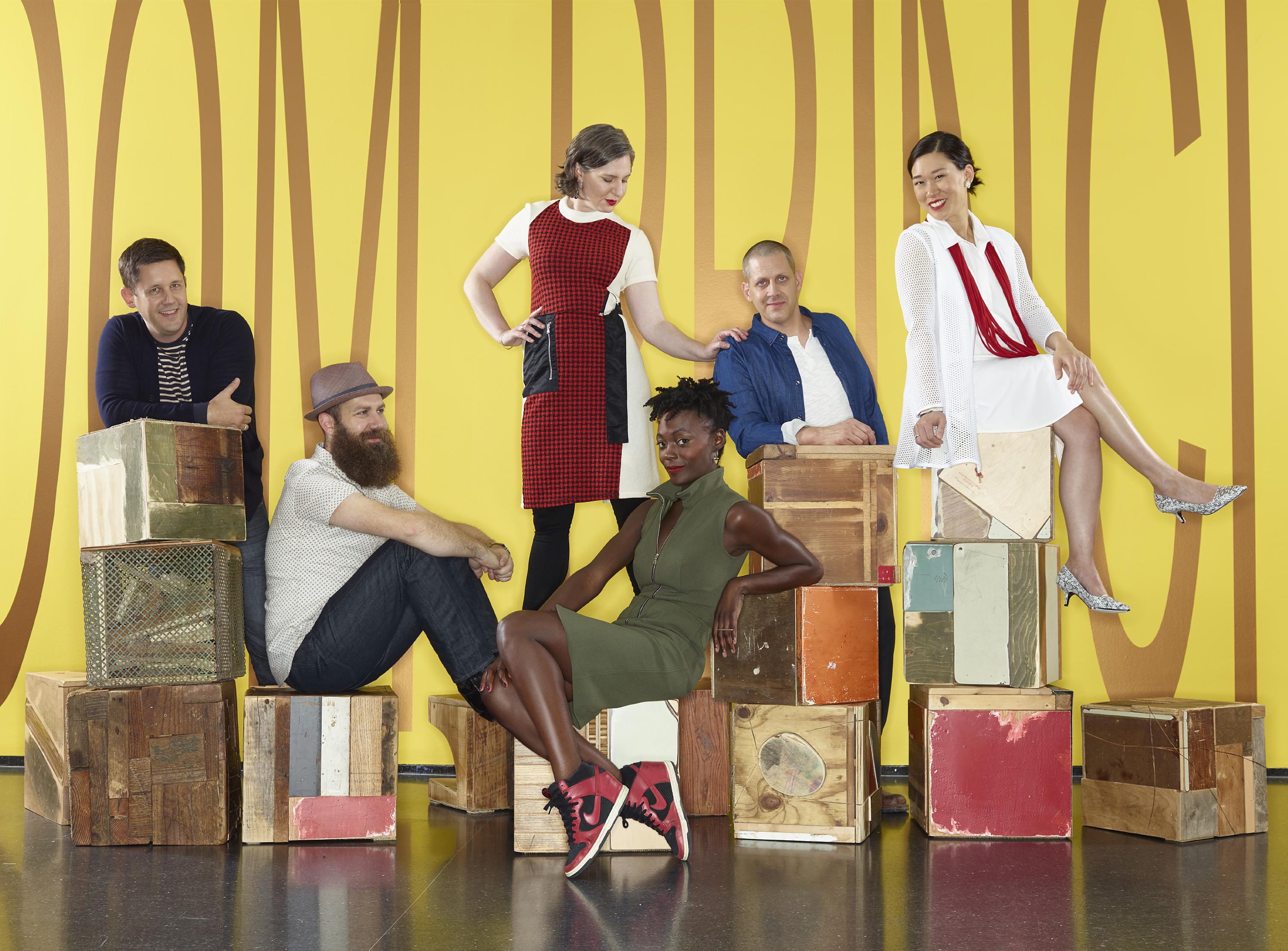 About
From September 2015 to June 2016, Eighth Blackbird, a Chicago-based music ensemble, takes up residence in the MCA galleries. For the first time, the Grammy Award–winning group brings its private rehearsal work into the public arena, preparing new compositions live in the galleries. When the musicians are away, video and audio provide viewers with inside access to their process of making music.
Founded in 1996 at Oberlin College, Eighth Blackbird has developed a style of music that is sometimes called "new music" or "contemporary classical." It can also be described as notated music, performed by classically trained musicians who draw on varied influences ranging from indie rock to medieval music to African drumming. Eighth Blackbird commissions composers to write new music, then prepares, rehearses, curates, and presents that music for audiences. Unique to their approach is the desire to create visually compelling shows by working with both visual and performance artists to create innovative musical experiences.
For the Eighth Blackbird residency, the museum's third-floor galleries are divided into two distinct areas: a rehearsal room and a space for visitor engagement. When the musicians are rehearsing, visitors can witness their creative process in real time. When the Eighth Blackbird musicians are away, a video projection covers the walls, providing visitors an intimate look into a rehearsal of David Lang's these broken wings. In addition to the video, an audio recording captures studio preparations and discussions during the group's rehearsals and forthcoming concerts. Instruments and scores also inhabit the space when the artists are not on site.
The adjacent gallery is transformed into a space for visitors to explore how to listen to and engage with new music. It features an installation that highlights Eighth Blackbird's production Colombine's Paradise Theater, illustrating their unique method of working, which synthesizes music, dance, performance, and scenic design to break down preconceived notions of chamber music. Visitors are encouraged to play handmade instruments and ponder the question: What does it mean to make music? Additionally, videos from Colombine and other projects such as Olagon and Hand Eye are available in the gallery to show the different forms of Eighth Blackbird's approach.
Each year since 2011, the MCA has invited an artist (or artists) to serve as a catalyst and engage with the community in projects and timely discussions. Our Artist in Residence program brings artists and audiences together, reaching out to communities all over the city. Previous MCA artists in residence include Mark Bradford, Martin Creed, and Goshka Macuga.
The exhibition is presented in the Dr. Paul and Dorie Sternberg Family Gallery and Ed and Jackie Rabin Gallery on the museum's third floor.
Funding
Lead support for the eighth blackbird residency is provided by Helen and Sam Zell. Additional generous support is provided by the National Endowment for the Arts, Anne L. Kaplan, New Music USA (made possible by annual program support and/or endowment gifts from Helen F. Whitaker Fund, Aaron Copland Fund for Music, and Mary Flagler Cary Charitable Trust), Judy and Bob Duvall, and the Elizabeth F. Cheney Foundation.