Featured images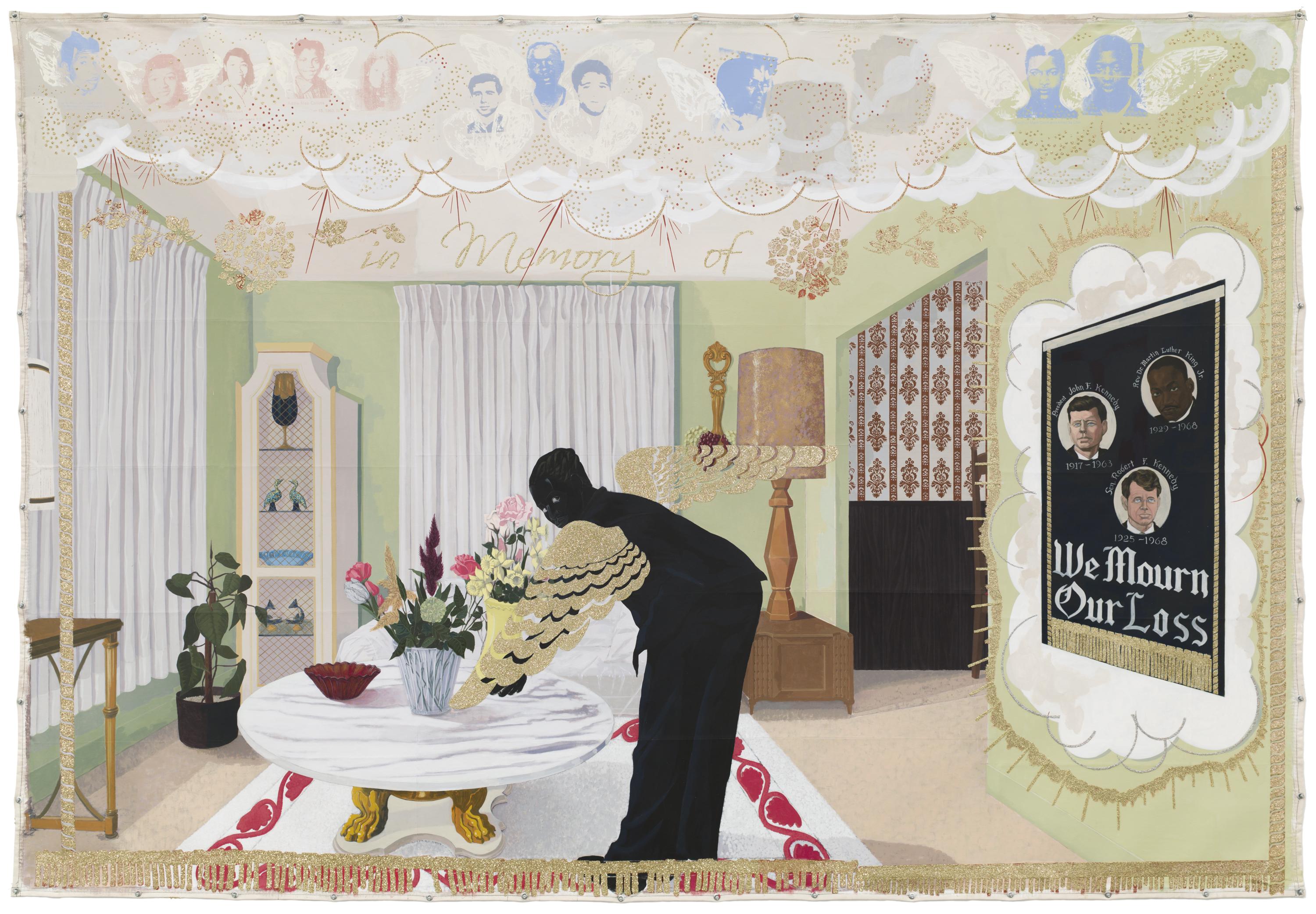 Nedko Solakov (Bulgarian, b. 1957), A Life (Black & White), 1998–ongoing.
Black and white paint; two workers/painters constantly repainting the walls of the exhibition space in black and white for the entire duration of the exhibition (or only at its beginning and at the end), day after day (following each other); dimensions variable.
How do you know what you are worth?
Inspired by conversations about the visas awarded to "aliens of extraordinary ability" and other merit-based immigration policies, Alien vs. Citizen considers how an individual's value is understood in relationship to community. The exhibition asks us to think about the way a person's value is determined in the United States, through mechanisms including citizenship, work, and personal relationships. The artworks are organized around these three ways of estimating worth, inviting us to consider the cultural biases embedded in each.
The exhibition is organized by Interim Senior Curator January Parkos Arnall with Line Ajan, Barjeel Global Fellow. It is presented in the Sylvia Neil and Daniel Fischel Galleries on the museum's second floor.
ARTISTS IN THIS EXHIBITION
ARTISTS IN THIS EXHIBITION INCLUDE:
Monica Bock

(American, b. 1960)

Jennifer Bornstein

(American, b. 1970)

Stephanie Brooks

(American, b. 1970)

Mary E. Carlisle {bio: (American)
Enrique Chagoya (Mexican, b. 1953)}
Larry Clark

(American, b. 1943)

Dora García

(Spanish, 1965)

Cathy Lynn Gasser {bio: (American)
Melissa Goldstein (American, b. 1961)}
Ramiro Gomez

(Mexican-American, b. 1986)

Doug Hall

(American, b. 1944)

Gabriel Kuri

(Mexican, b. 1970)
Claire Fontaine (French Collective)
Glenn Ligon

(American, 1960)

Iñigo Manglano-Ovalle

(American, b. Spain, 1961)

Kerry James Marshall

(American, b. 1955)

H<span style="font-size: 75%;">ưspan<span style="font-size: 75%;">ơspanng Ngô

(American, b. Hong Kong, 1979)

Christina Quarles

(American, b. 1985)

Robert Rauschenberg

(American, 1925–2008)

Andres Serrano

(American, b. 1950)

Sandrine Sheon

(French, b. 1964)

Yinka Shonibare CBE

(British, b. 1962)

Catherine Smith

(American, b. 1950)

Nedko Solakov

(Bulgarian, b. 1957)

Thomas Struth

(German, b. 1954)

H<span style="font-size: 75%;">ồspanng-<span style="font-size: 75%;">Âspann Tr<span style="font-size: 75%;">ưspan<span style="font-size: 75%;">ơspanng

(American, b. 1976)

Gillian Wearing

(British, b. 1963)

Carrie Mae Weems

(American, b. 1953)

Eric Wesley

(American, b. 1973)
Featured images