Featured images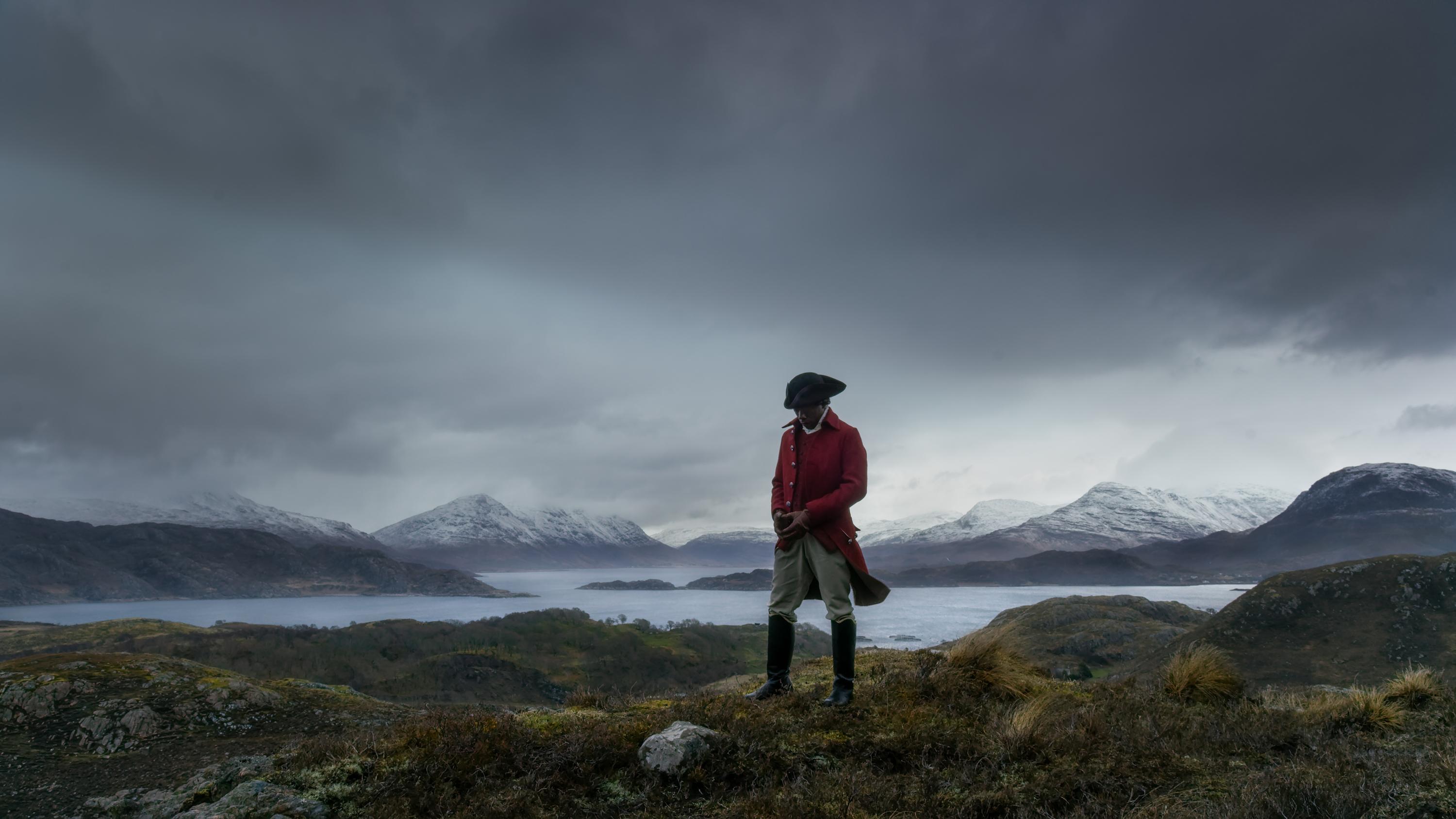 About the Exhibition
Water After All reveals a glimpse of the many connections between humans and water.
Primarily featuring works from the MCA Collection, this exhibition is centered around our recent acquisition of Ghana-born British filmmaker John Akomfrah's Vertigo Sea. Presented in a spellbinding, three-screen installation, Akomfrah uses archival images, nature cinematography, and staged recreations; crossing time and space to reveal the poetic awe and horror of humanity's relationship with water. The artworks surrounding Vertigo Sea expand the exhibition's thematic focus, diving deeper into our reliance on, exploitation of, and contact with our precious environment, including works by Catherine Opie, Guillermo Galindo, John Gerrard, Alfredo Jaar, William Kentridge, and others.
To emphasize the timeless connection of humans and water, exhibition curators selected literary quotes that explore aquatic themes. These excerpts greet visitors in the galleries in preparation for viewing the beautiful and traumatic works featured in the exhibition.
"Naturally men are drowned in a storm, but it is a perfectly straightforward affair, and the depths of the sea are only water after all."

Virginia Woolf
Artists Included in the Exhibition
John Akomfrah

(British, b. 1957)

Lynn Davis

(American, b. 1944)

Tacita Dean

(English, b. 1965)

Guillermo Galindo

(Mexican, b. 1960)

John Gerrard

(Irish, b. 1974)

Jenny Holzer

(American, b. 1950)

Alfredo Jaar

(Chilean, b. 1956)

Jenny Kendler

(American, b. 1980)

William Kentridge

(South African, b. 1955)

Judy Ledgerwood

(American, b. 1959)

Basim Magdy

(Egyptian, b. 1977)

Boris Mikhailov

(Ukrainian, b. 1938)

Nicodemus Nowyook

(Uqumiut, 1902–1984)

Catherine Opie

(American, b. 1961)

Pope.L

(American, b. 1955)

Mara Eve Robbins

(American, b. 1971)

Carrie Mae Weems

(American, b. 1953)
Installation Images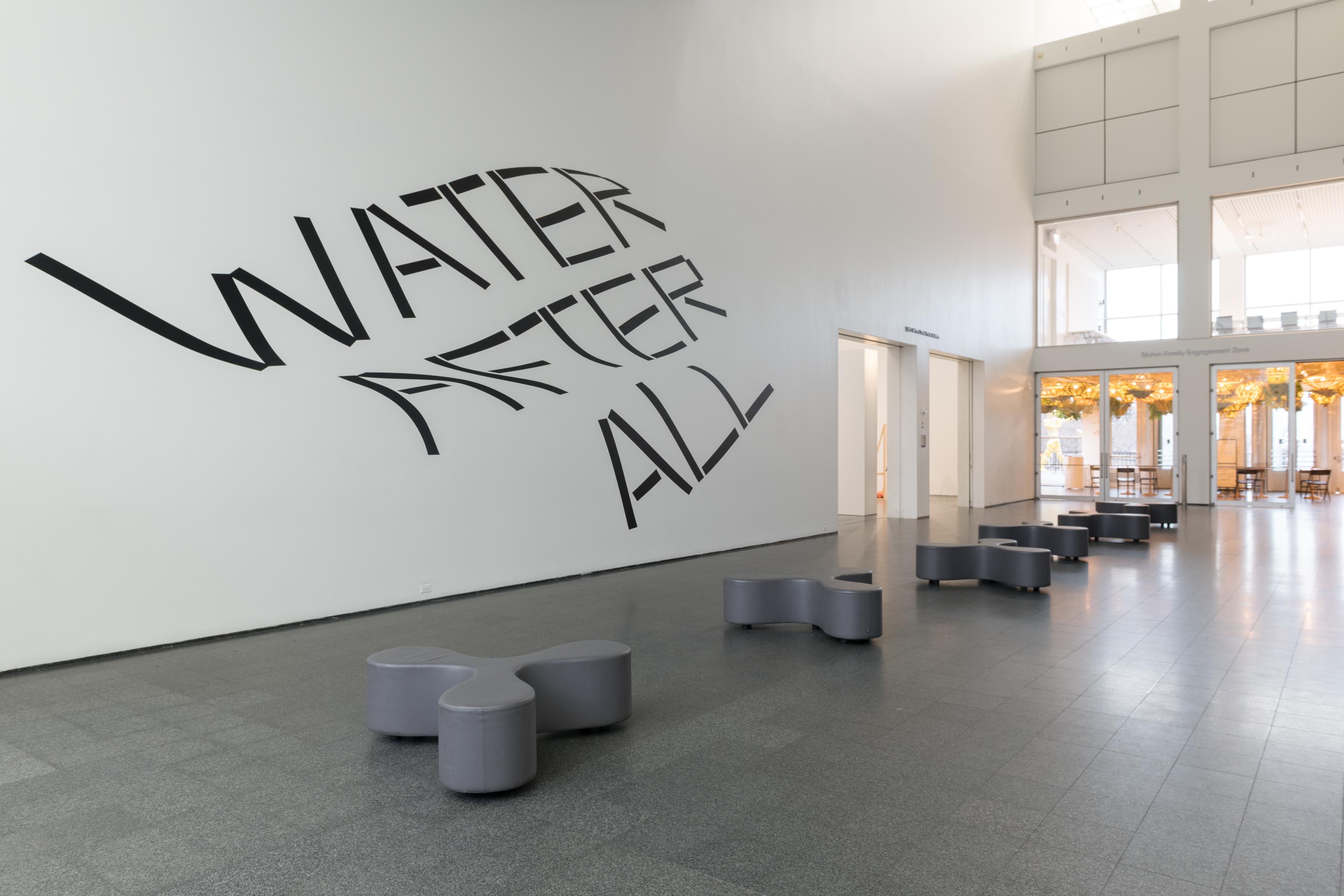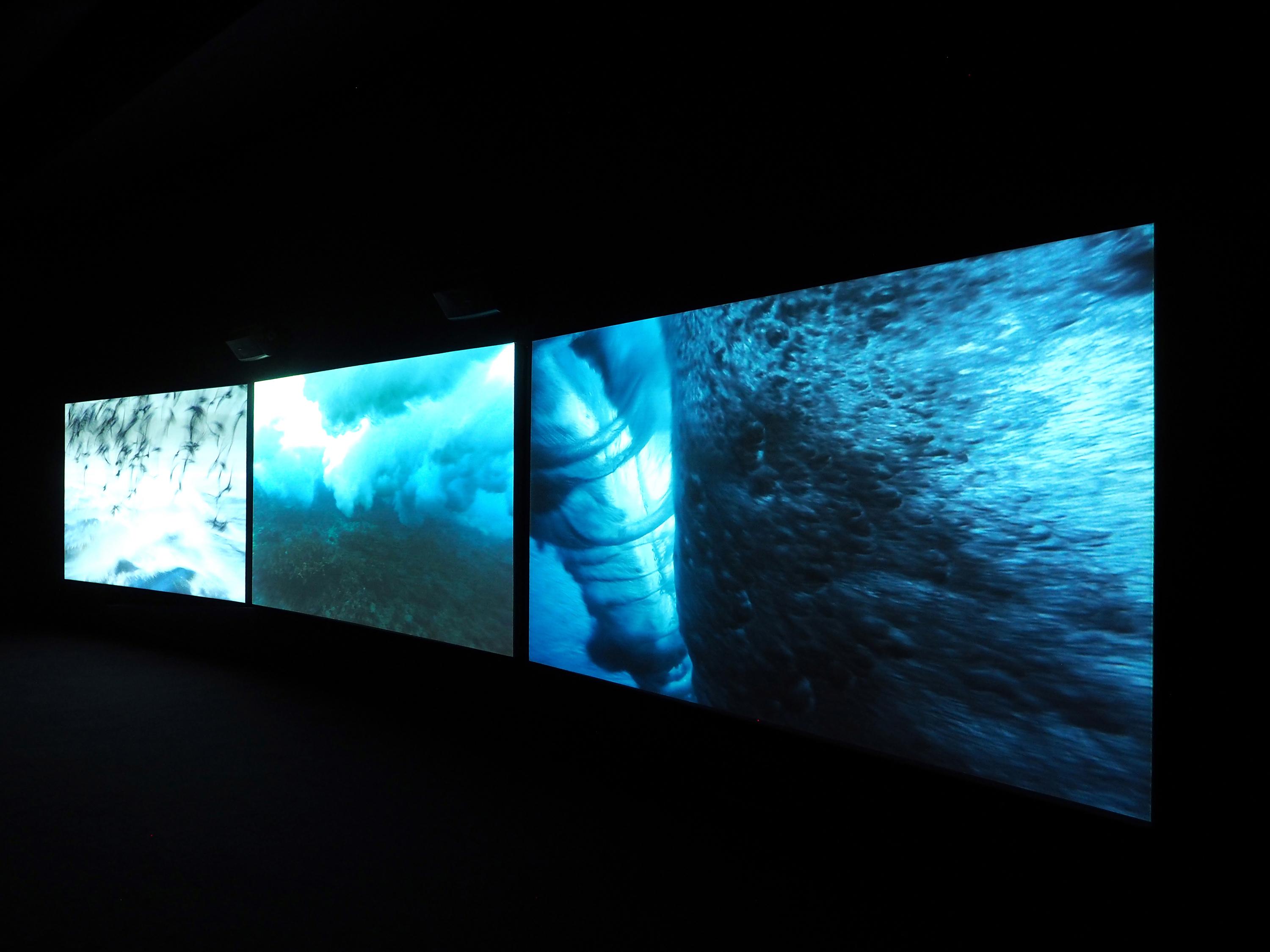 Funding & Credits
The exhibition is organized by Bana Kattan, former MCA Barjeel Global Fellow, Jack Schneider, MCA Curatorial Assistant, and Nina Wexelblatt, former MCA Curatorial Assistant. It is presented in the Sylvia Neil and Daniel Fischel Galleries on the museum's second floor.
Lead support for Water After All is provided by The Pritzker Traubert Collection Exhibition Fund.