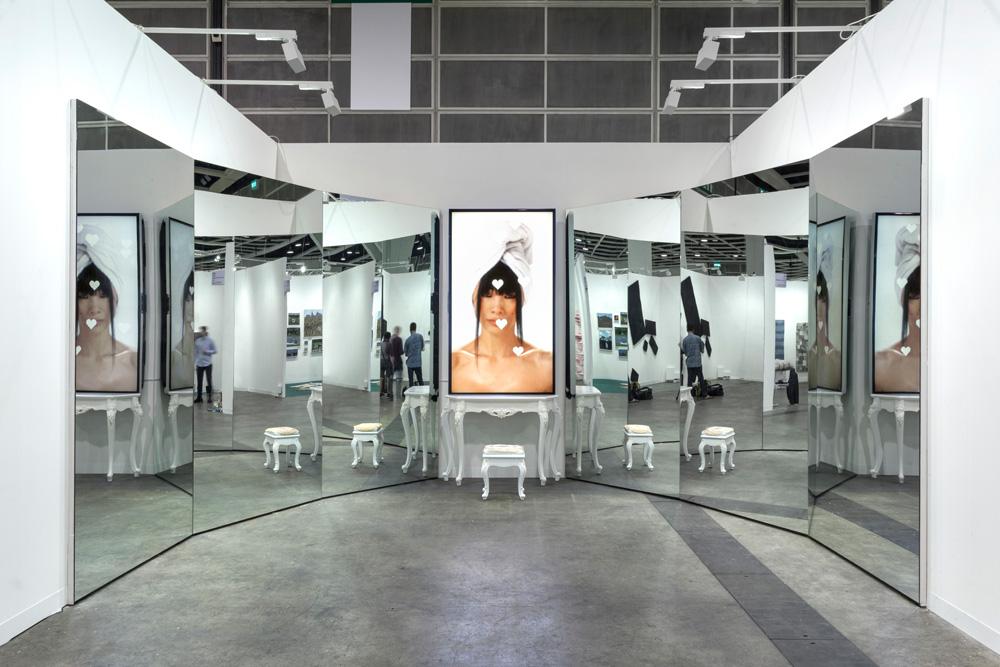 Sophia Al-Maria
The MCA is organizing an exhibition of work by Sophia Al-Maria, the recipient of the Dunya Contemporary Art Prize 2018–19.
About the Exhibition
Qatari-American artist, writer, and filmmaker Sophia Al-Maria(b. 1983) has brought her global perspective to the dramatic transformations occurring in the Arabian Gulf over the last several decades. Her work is produced from an emotional starting point, and she uses diverse forms of technology to explore the cultural, social, political, and environmental issues that affect the Gulf region. (She coined the term "Gulf Futurism" to describe the social shifts in cities such as Dubai, United Arab Emirates, and Doha, Qatar, where unprecedented economic growth is paralleled with social inequality, labor exploitation, and environmental degradation.) Al-Maria also uses technologies to address the isolation of individuals and groups such as the Gulf region's Bedouin community in which her family has roots and which in recent decades has experienced striking changes to its way of life.
---
The Dunya Contemporary Art Prize is a major biennial contemporary art award presented to a mid-career artist from the Middle East or its diaspora.