Featured images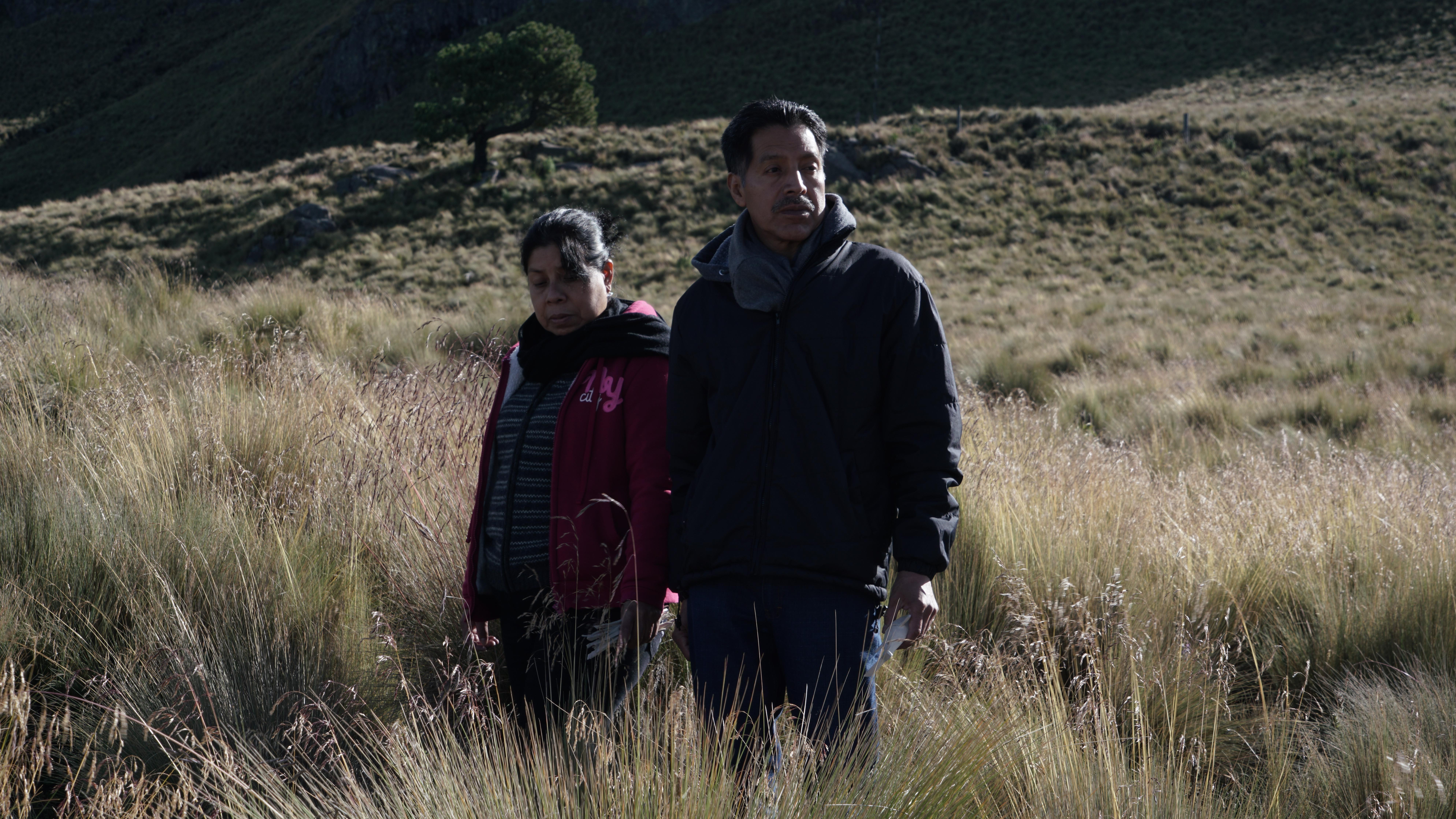 ---
Human migration takes place across the world, but its stories and circumstances vary. The experiences of people who have left their country of origin to establish a new life elsewhere are rooted in longstanding—and myriad—histories of displacement. Routes and Territories brings together three works from the MCA Collection that address human migration by focusing on a particular region, Latin America, where colonialism and the forced movement of entire cultures have deeply affected communities.
The exhibition is divided into two rooms. Panorama Catatumbo(2012–16) by Noemí Pérez (Colombian, b. 1962) fills the interior gallery space with vast canvases that transport the viewer to Colombia's lush Catumbo jungle—and centuries-old politics. Pérez's long, horizontal landscapes recall the "panoramic painting" that sixteenth-century Spanish colonizers used to document and romanticize unfamiliar territories of the American continent. Meanwhile, tucked into the verdant vegetation, scenes of present-day activities outside the law, such as smuggling and paramilitary activity, reflect the current societal complexity of the area between contemporary Colombia and Venezuela, where political and economic struggles take place within the countries' alluring natural environment.
Fragments of Latin America's fraught past, both distant and recent, also appear in the additional two works in the exhibition. To make Guamán 1(2016–17), Andrés Pereira Paz (Bolivian, b. 1986) excerpted images from an illustrated manuscript written in the 1610s by Felipe Guamán Poma de Alaya, a nobleman who documented the brutal treatment of Andean indigenous peoples by Spanish settlers. To recreate the disturbing images, Paz molded wire into the shape of kicking legs, pushing arms, and hands holding a whip and rock. In _Las cosas vividas antes de nacer (The Lived Things Before Being Born)_ (2017), Noé Martínez (Mexican, b. 1986) films his mother and father as they return to the land in Mexico where they once lived. When Martínez's parents were young adults, changes in governmental policy forced them to migrate to Mexico City and displaced their indigenous community, called Calmecayo, to a neighboring location. For Martínez, excavating this lost history meant investigating his family's roots. Over the course of the video, we see the couple visit the former site of Calmecayo to reconstruct their memories of their life and indigenous language.
Personal, social, and political dynamics can turn a territory into a site of controversy and loss—and shape individual identity. By constructing a critical interpretation of displacement and migration in Latin America, these artists explore the ways that land retains history and memory, and cultures forge new routes across boundaries.
The exhibition is organized by José Esparza Chong Cuy, former Pamela Alper Associate Curator, with Nina Wexelblatt, former Curatorial Assistant. It is presented in the Turner Galleries on the museum's fourth floor.
Installation Images