Mika Rottenberg: Easypieces
Featured images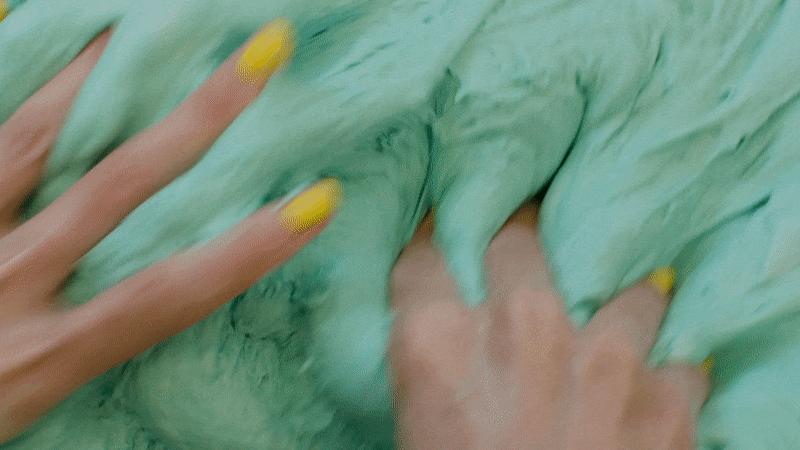 About the Exhibition
Using absurdist satire to address critical issues of our time, Mika Rottenberg (Argentinian, b. 1976) offers subversive allegories for contemporary life. Her videos and installations interweave documentation with fiction, and often feature protagonists in factory-like settings who manufacture goods ranging from cultured pearls to millions of brightly colored plastic items sold wholesale in Chinese superstores. Presenting several recent projects including Rottenberg's newest video installation Spaghetti Blockchain(2019), which explores ancient and contemporary ideas about materialism, the exhibition traces central themes in the artist's oeuvre, such as labor, technology, and the interconnectedness of the mechanical and the bodily.
The exhibition is organized by Margot Norton, curator at the New Museum, New York. The MCA's presentation of the exhibition has been coorganized by Bana Kattan, Barjeel Global Fellow. It is presented in the Bergman Family Gallery on the museum's second floor.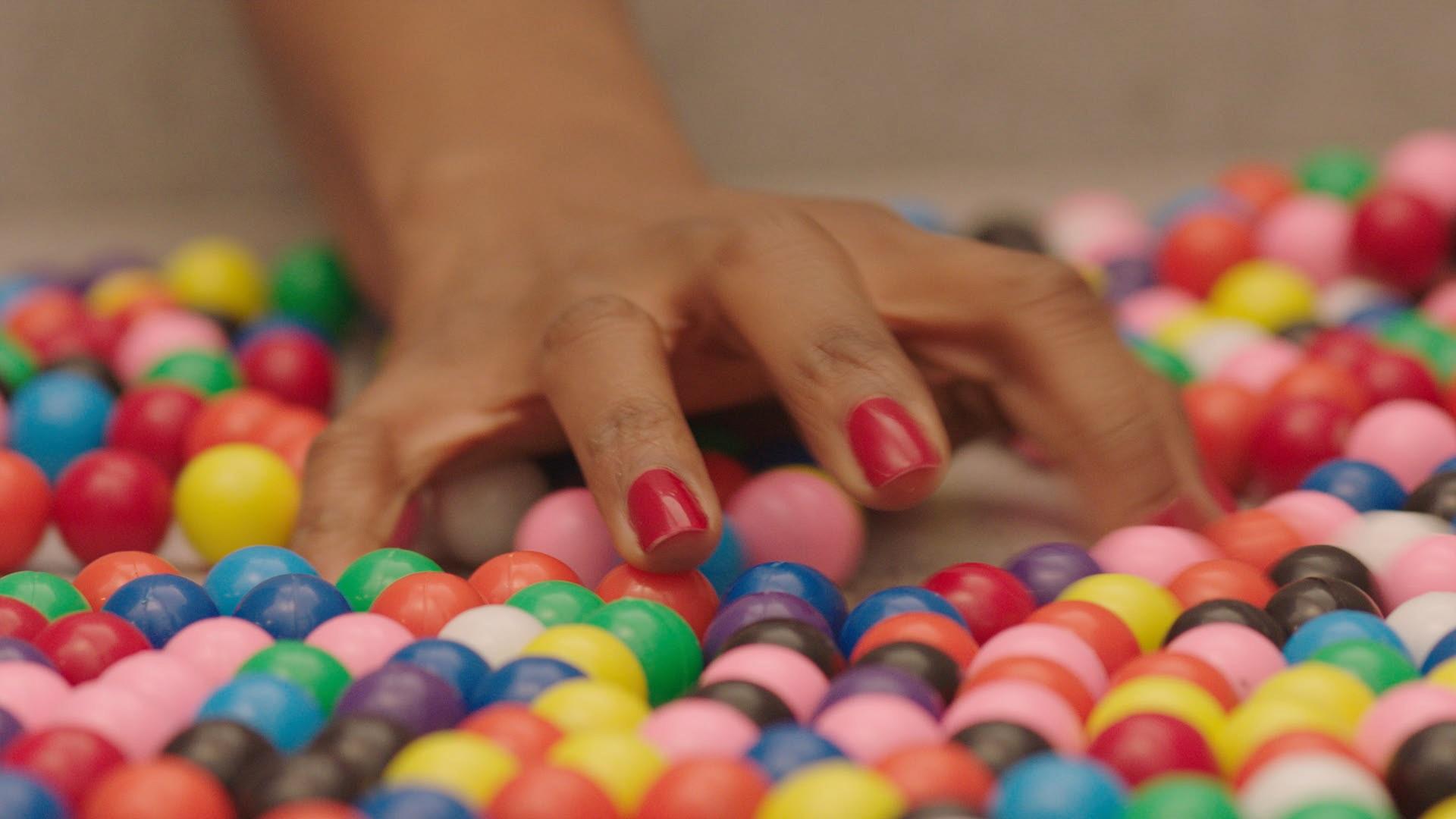 In order to make the video works in Mika Rottenberg: Easypieces available to everyone, we're providing visual descriptions and descriptive captioning here.
Installation Images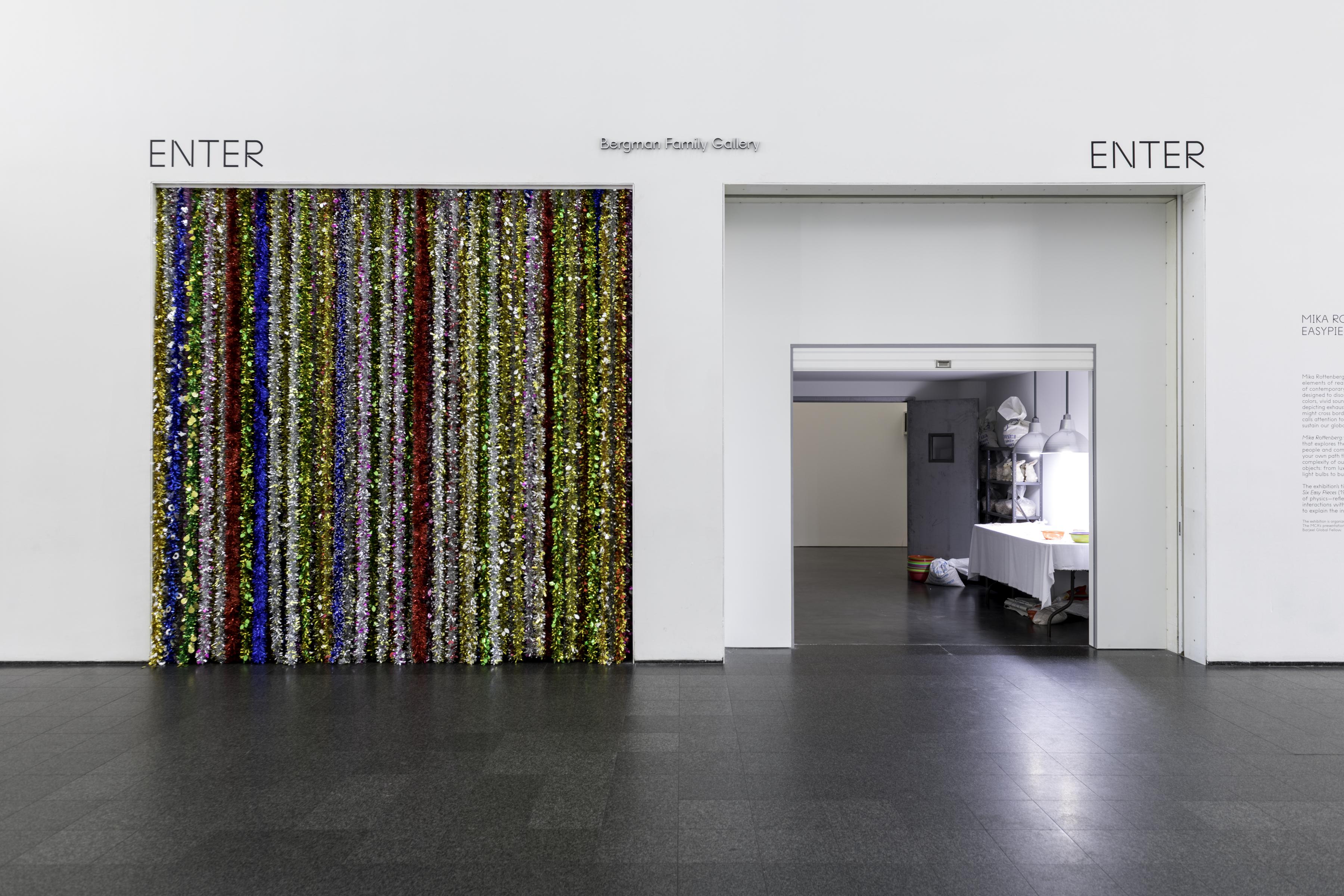 Funding
Lead support for the Museum of Contemporary Art Chicago presentation is provided by the Harris Family Foundation in memory of Bette and Neison Harris: Caryn and King Harris, Katherine Harris, Toni and Ron Paul, Pam Szokol, Linda and Bill Friend, and Stephanie and John Harris; the Margot and W. George Greig Ascendant Artist Fund; Hauser & Wirth; Zell Family Foundation; Cari and Michael Sacks; and Julie and Larry Bernstein.
Support for the New Museum presentation is provided by the Neeson / Edlis Artist Commissions Fund. Generous support is provided by Kathleen O'Grady, The O'Grady Foundation; Artis Grant Program; Martin and Rebecca Eisenberg; Jill and Peter Kraus; Julia Stoschek Collection; and the Toby Devan Lewis Emerging Artist Exhibition Fund. Additional support is provided by the Artemis Council of the New Museum, Tiffany Zabludowicz, and Marieluise Hessel. Special thanks to Hauser & Wirth.
Support for the accompanying publication has been provided by the J. McSweeney and G. Mills Publications Fund at the New Museum.