Jonathas de Andrade: One to One
Featured images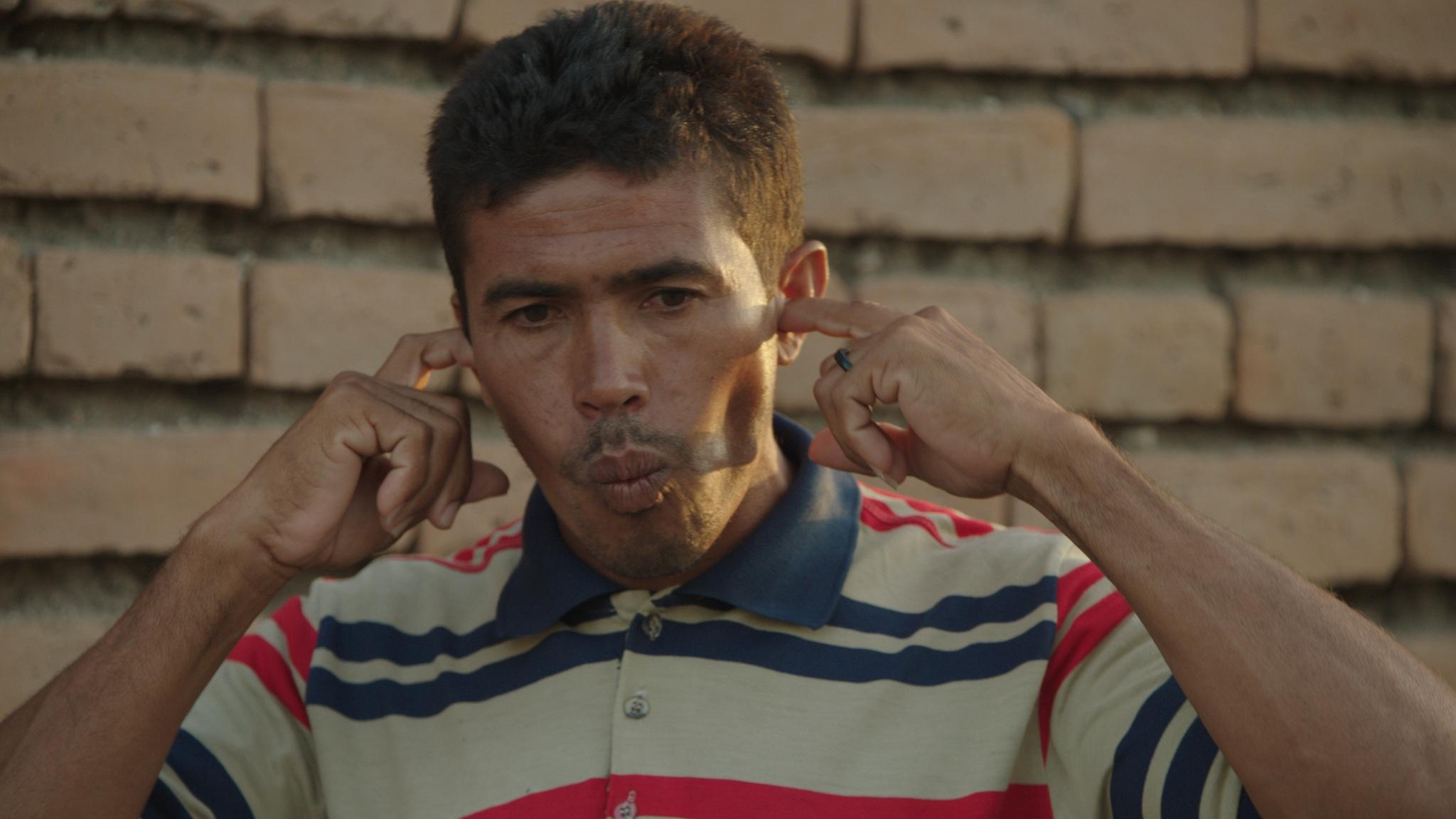 About
At once intimate and historical, the work of Brazilian artist Jonathas de Andrade (b. 1982) evokes love, memory, and place. His photographs, installations, and videos often respond to the geography and culture surrounding Recife, the city in the northeast region of Brazil in which he lives and works. He grapples in particular with the promises, failures, and inequities in Brazil's Nordeste as the region undergoes rapid and often rocky urbanization. The exhibition debuts three new works, including Jogos dirigidos (Directed games), a film commissioned by the MCA that presents a playful exchange between members of the deaf community in the northeast of Brazil.
The exhibition is curated by José Esparza Chong Cuy, former Pamela Alper Associate Curator, with Nina Wexelblatt, Curatorial Assistant. It is presented in the Bergman Family Gallery on the museum's second floor.
Funding
Lead support for Jonathas de Andrade: One to One is provided by the Harris Family Foundation in memory of Bette and Neison Harris: Caryn and King Harris, Katherine Harris, Toni and Ron Paul, Pam and Joe Szokol, Linda and Bill Friend, and Stephanie and John Harris; the Margot and W. George Greig Ascendant Artist Fund; R.H. Defares; and the Diane and Bruce Halle Foundation.
Major support is provided by Cari and Michael J. Sacks.
Generous support is provided by Jon Lehman and Zach Huelsing; Alexander and Bonin; GALLERIA CONTINUA, San Gimignano / Beijing / Les Moulins / Habana; Vermelho; Vicki and Bill Hood; Melissa Weber and Jay Dandy; and the Graham Foundation for Advanced Studies in the Fine Arts.