Featured images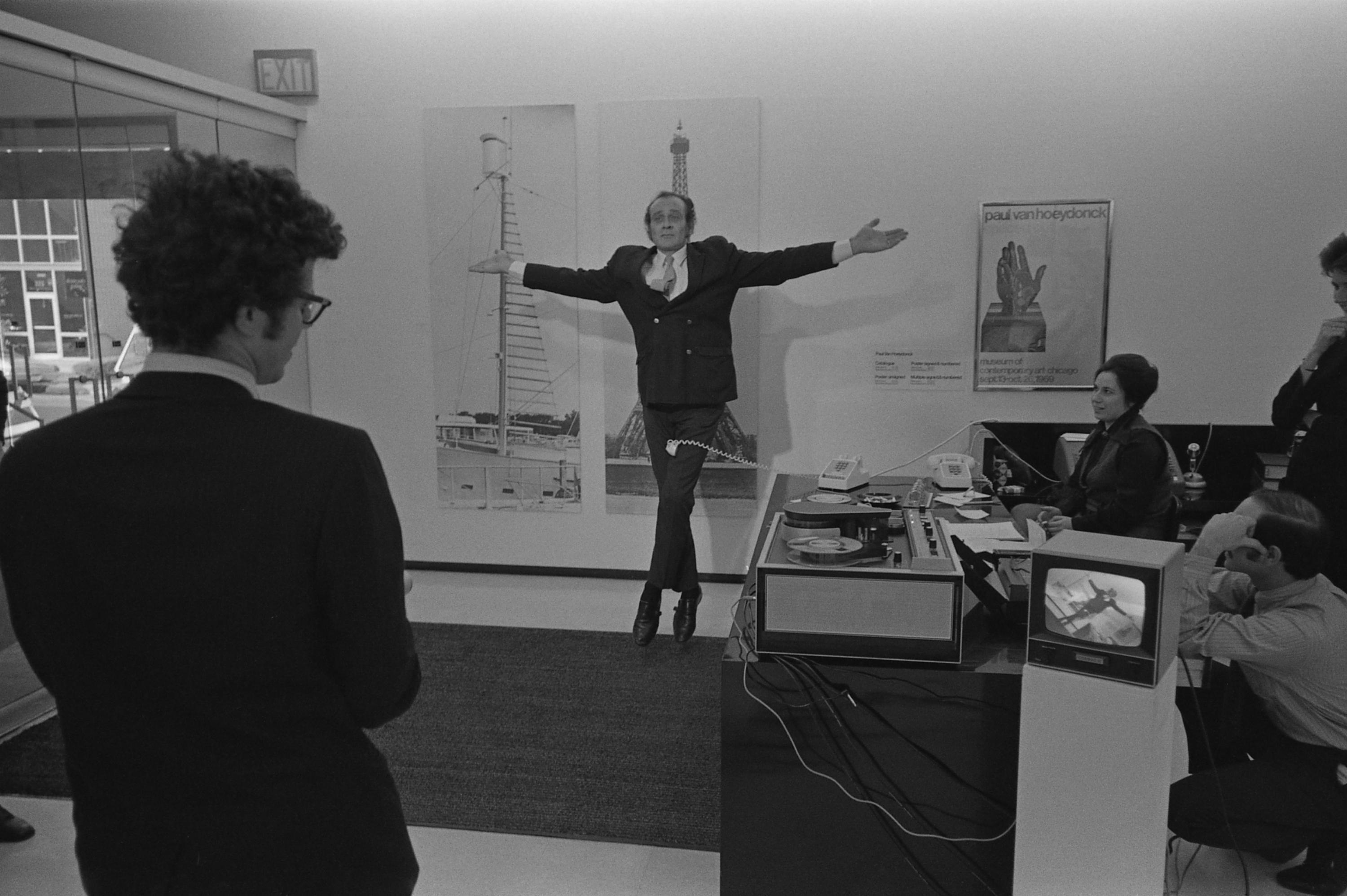 About the Exhibition
Since opening in 1967, the MCA has championed artistic experimentation and risk taking. To the Racy Brink kicks off the MCA's 50th anniversary by honoring the artists and exhibitions that placed the museum on the vanguard of contemporary art. The historical material on display highlights some of the MCA's daring early projects with emerging artists (many of whom later became household names), and advertising campaigns that encouraged Chicagoans to try something new. Contemporary art is synonymous with being of the moment, experimental, and sometimes controversial, but like all things, contemporary art ages and evolves over time. Although the artists and projects displayed may have been seen as radical, or, as one critic described them, "close to the racy brink that today's artists sometimes fall over," they have since become accepted into our cultural history.
This exhibition commemorates some of these boundary-pushing shows and artists through a selection of rare films, videos, photographs, and ephemera from the MCA's archives.
As part of our mission to support experimental art and artists, the MCA has introduced new artists through solo exhibitions. In the 1980s, the museum's Education Department began producing videos in conjunction with these solo exhibitions, showcasing and preserving the artists' insights into their work and creative process in their own words.
To the Racy Brink is the first of a series of exhibitions celebrating the MCA's 50th anniversary. This exhibition is organized by Lynne Warren, Curator, and Mary Richardson, Library Director. It is presented in the Turner Gallery on the museum's fourth floor.
Installation Images