Tania Pérez Córdova: Smoke, nearby
Images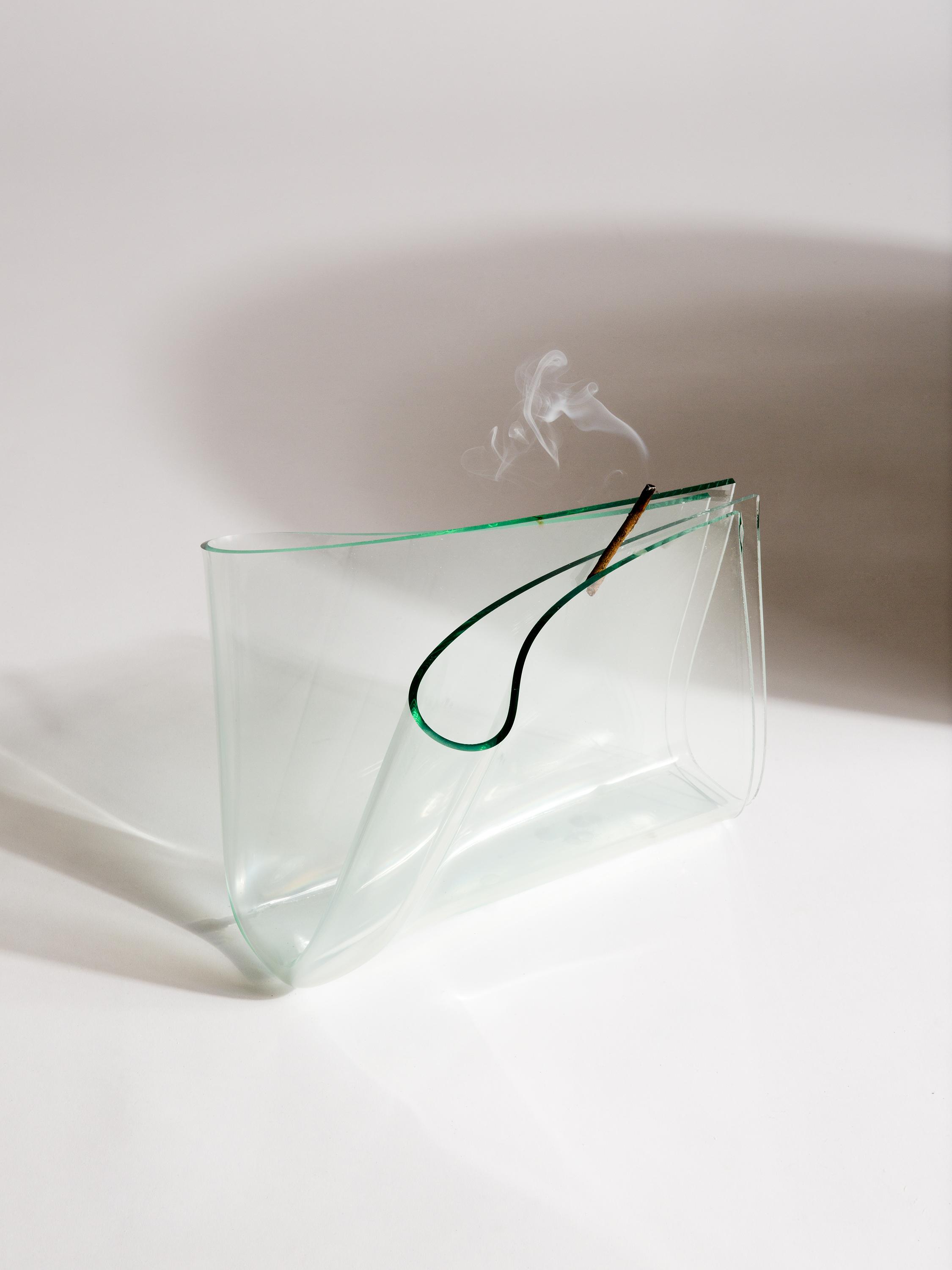 About
Tania Pérez Córdova(Mexican, b. 1979) is an artist based in Mexico City whose sculptural compositions suggest the passing of time. Inscribed in her seemingly static pieces are hints of an active contemporary life: a borrowed gold earring is suspended from a bronze cast, an active credit card is inserted in a clay platter, a stranger's SIM card is embedded in a porcelain slab. These objects make visible the artist's negotiations with third parties—with the women left without one gold earring, with the credit card user, the bank, and the whole credit system. The sculptures are all of us, our relationship to digital communication.
Pérez Córdova's interest in quotidian events underlines how unremarkable situations can be compelling acts associated with a complex infrastructure of social or economic relationships. They are performative works that do not move, "contemporary relics," as she calls them. Pérez Córdova's Ascendant Artist exhibition will be her first solo museum presentation in the United States.
The exhibition is organized by José Esparza Chong Cuy, Pamela Alper Associate Curator at the Museum of Contemporary Art Chicago.
The exhibition is presented in the Bergman Family Gallery on the museum's second floor.
Funding
Lead support for Tania Pérez Córdova: Smoke, nearby is provided by the Harris Family Foundation in memory of Bette and Neison Harris: Caryn and King Harris, Katherine Harris, Toni and Ron Paul, Pam and Joe Szokol, Linda and Bill Friend, and Stephanie and John Harris; the Margot and W. George Greig Ascendant Artist Fund; Helen and Sam Zell; Anne L. Kaplan; and Cari and Michael Sacks.
Major support is provided by Sally Meyers Kovler and Jonathan Kovler, Elissa Efroymson and Adnaan Hamid, and Marilyn and Larry Fields.
Generous support is provided by The Robey, and Jorge Cauz and Ugo Alfano Casati.
Exclusive Hotel Sponsor