Merce Cunningham: Common Time
Featured Images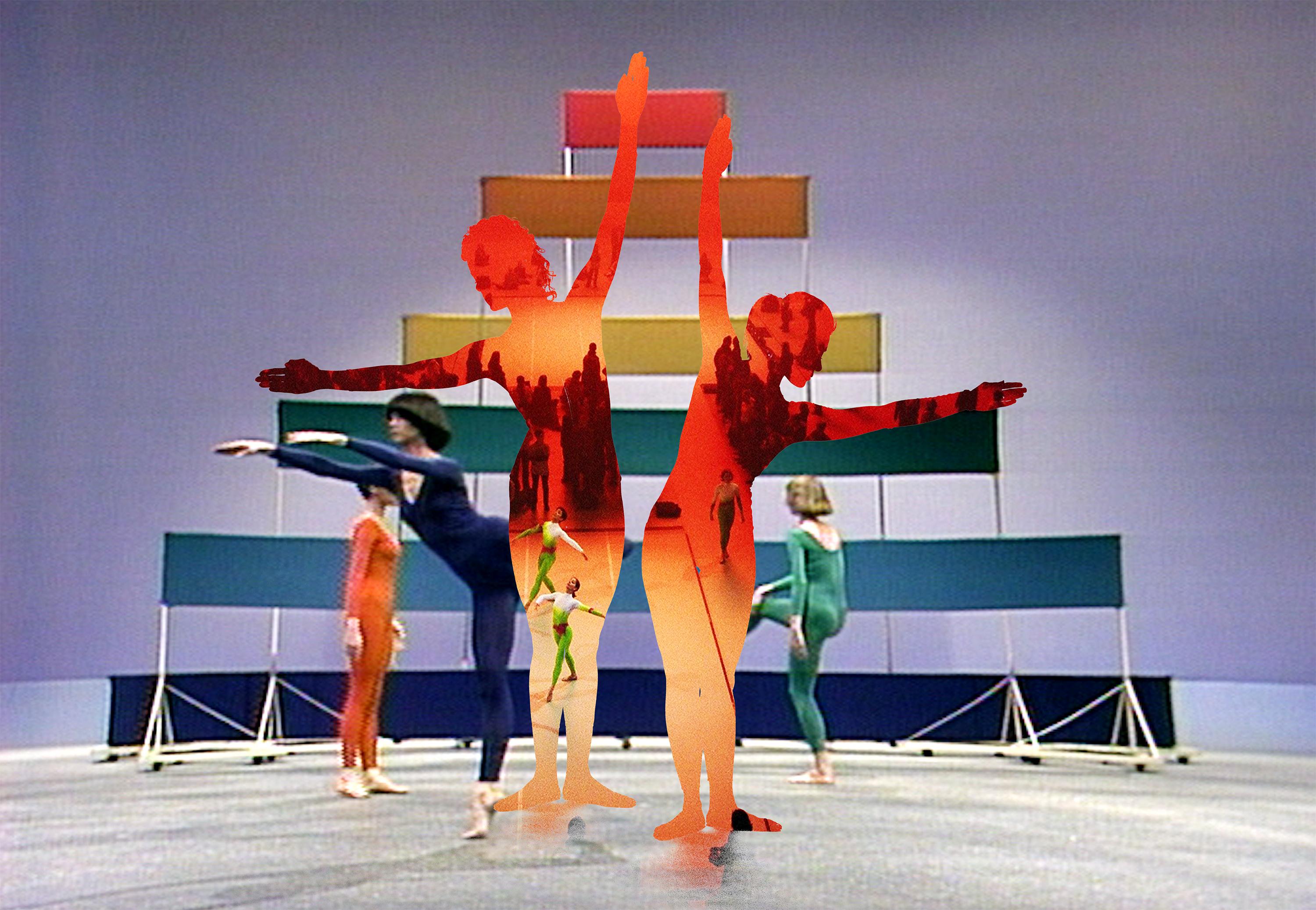 About the Exhibition
Merce Cunningham: Common Time is a major retrospective exhibition organized by the Walker Art Center that is appearing simultaneously at the Walker and the MCA. Merce Cunningham (American, 1919–2009) was a seminal figure in modern dance, revolutionizing performance through his choreography and world-renowned dance company and through partnerships with leading artists, who created costumes, lighting, and set designs for his company's performances. The exhibition showcases Cunningham's multidisciplinary projects, exploring, as Cunningham described, the "underlying principle that music and dance and art could be separate entities independent and interdependent, sharing a common time."
Performance backdrops, documentary video and video installations, sets, costumes, artworks, photographs, and ephemera immerse viewers in Cunningham's creative activities. The exhibition highlights partnerships with artists including lifelong collaborator John Cage as well as Black Mountain colleagues Jasper Johns and, Robert Rauschenberg and other major figures, including Frank Stella, Robert Morris, and Bruce Nauman, who were greatly influenced in the development of their visual styles by Cunningham's ideas. Special features include a presentation of Andy Warhol's Rainforest, which includes his famous helium-filled silver balloons, and Charles Atlas's MC9, which will fill one of the MCA barrel vault galleries with 35 years of clips from Cunningham pieces in a dazzling audio-visual realization. It also features a series of new commissions by former members of the Merce Cunningham Dance Company and the Ballet de Lorraine.
The exhibition is organized by the Walker Art Center's Artistic Director Fionn Meade and Director and Senior Curator of Performing Arts Philip Bither, with Joan Rothfuss and Mary Coyne. It is overseen at the MCA by Curator Lynne Warren.
The exhibition is presented in the Griffin Galleries of Contemporary Art on the museum's fourth floor.
Installation Images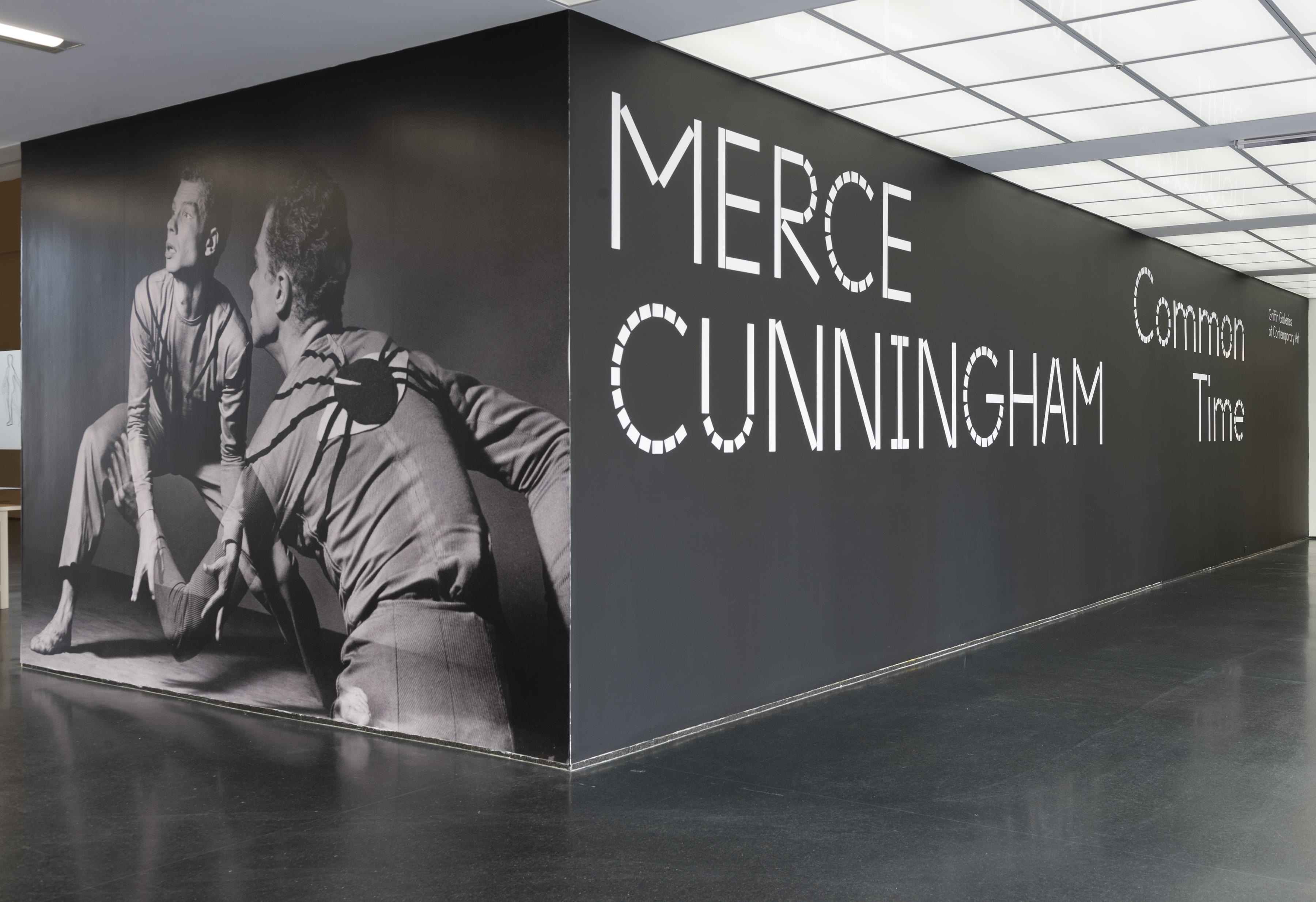 ---
Featured Artists
The artists featured in Merce Cunningham: Common Time include:
Hazel Larsen Archer
Bob Arnold
Daniel Arsham
Charles Atlas
Chad Batka
David Behrman
Trisha Brown
Philip Corner
Merce Cunningham
Morton Feldman
David Freund
Philippe Halsman
Al Hansen
Deborah Hay
Toshi Ichiyanagi
Clemens Kalischer
Allan Kaprow
Stig T. Karlsson
Rei Kawakubo
Takehisa Kosugi
Shigeko Kubota
George Maciunas
Fred McDarrah
Peter Moore
Barbara Morgan
Gordon Mumma
Ernesto Neto
Pauline Oliveros
Mary Outten
Nam June Paik
D. A. Pennebaker
Yvonne Rainer
M. C. Richards
Carolee Schneemann
Elaine Summers
David Tudor
Charlotte Trowbridge
Christian Wolff
Funding
Merce Cunningham: Common Time is organized by the Walker Art Center with major support provided by the Barnett and Annalee Newman Foundation and the Andy Warhol Foundation for the Visual Arts. Generous support is also provided by Agnes Gund and the Roy Lichtenstein Foundation.
Lead support for Merce Cunningham: Common Time is provided by the Harris Family Foundation in memory of Bette and Neison Harris: Caryn and King Harris, Katherine Harris, Toni and Ron Paul, Pam and Joe Szokol, Linda and Bill Friend, and Stephanie and John Harris; Cari and Michael Sacks; and Helen and Sam Zell.
Major support is provided by the Walter and Karla Goldschmidt Foundation, Abby McCormick O'Neil and D. Carroll Joynes, anonymous, and the Nancy Lauter McDougal and Alfred L. McDougal Exhibition Fund.
Additional generous support is provided by The Irving Harris Foundation, Joyce E. Chelberg, NIB Foundation, Robert Lehman Foundation, Jennifer and Alec Litowitz, and Carol Prins and John Hart/The Jessica Fund.
Special thanks to exhibition chairs, Sara Albrecht and Anne L. Kaplan.
The MCA is proud to partner with the Harris Theatre, Hubbard Street Dance, and the Joffrey Ballet.